Zeeland according to Bart van der Weide
I was born and raised in Zuid-Beveland, Zeeland, way back in Goes. We grew up together. Ma and Pa came down here from The Hague, to be teachers in the land of the Zeeuws. She taught English, he PE.
There's too much to say to say little about Zeeland, but let me give it a go.
Good food? Try restaurant de Kluizenaer on the Grote Markt in Goes. Or restaurant Het Binnenhof, on the Bocht van Guinea, in Goes.
What bit do I cherish the most? Got to be Oostkapelle and the gorgeous woody area on the dunes, beach and sea. Visit Kasteel Westhove, where Jews hid in the war. I am drawn to the crater created when they were bombed during an escape attempt; it is now a pond. And to the proud trees, engraved with the names of me and my mates, and of many others long gone.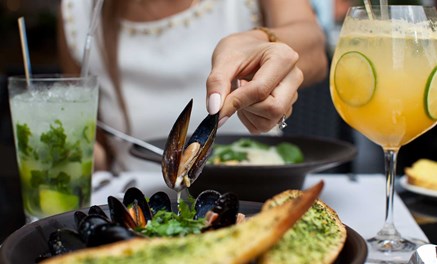 Middelburg is Walcheren at her best. A warm and wonderful place, with great nightlife, specially in the winter (think: the 'Nacht van de Nacht' which celebrates the night without light pollution) and summertime too. Café-restaurant De Herberg, run by old matey Bob. Café Seventy Seven, 'Sef' to his friends, said to have the best music, and champion of the gezellig league.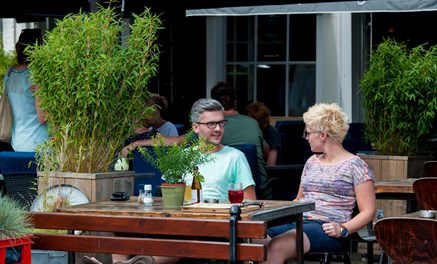 Head out along the long canal road from Goes harbour towards the Oosterschelde, you'll come to Goesse Sas village. Drop in at café-restaurant Het Loze Vissertje in Wilhelminadorp. There, we'd dive off, and off, and off, those high sluice posts. We'd smoke our first joints and down our first beers. We'd come with our guitars, or cassettes and ghetto blaster, or both, on long Sunday walks with dogs, friends and family. Until Het Loze Vissertje hushed us all with the idea of a very nice Duvel beer, alongside a shared healthy fruit-and-vitamin dish of deep-fried cholesterol in breadcrumbs. Heaven on a toothpick. Ask for bittergarnituur.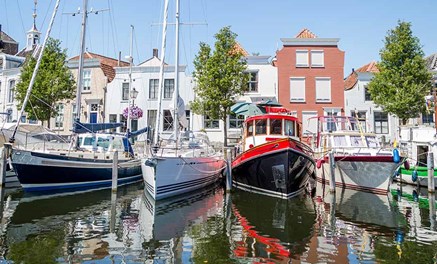 Or you could gulp down some fresh wind in Vlissingen on the Nollestrand beach (dogs okay outside summer). Then gulp some more, food and drink and live music, in Panta Rhei. Did you bring the kids? Check out the Schaapskooi, or the petting farm Hollandse Hoeve. Otherwise, swim and clamber around the Omnium.
But, you know what? Would you mind not coming at all? It's so busy already.
Cheers
Bart