Mussel restaurants
The way we eat mussels in Zeeland is very straightforward, with the pan right bang on the table. Laid back, sitting back in good company. Lovely, steaming, natural mussels. Cooked with vegetables in beer or white wine. What a picture: the pan brimming with white and orange mussels, speckled with the greens of leek and celery.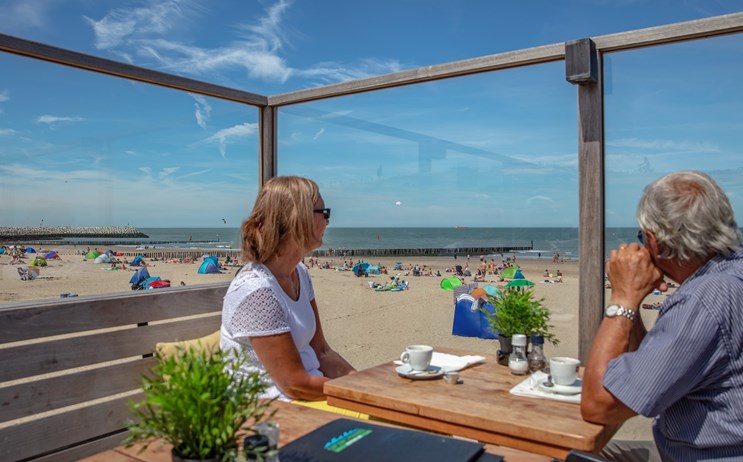 Eat your mussels
We eat them with our hands, right from the pan. The original finger food. The first empty shell becomes a clasp, the fork to yank the next mussel from its shell. The next empty shells gather in the specially deep pan lid. Or you can create a garland, just by slipping them all into one another.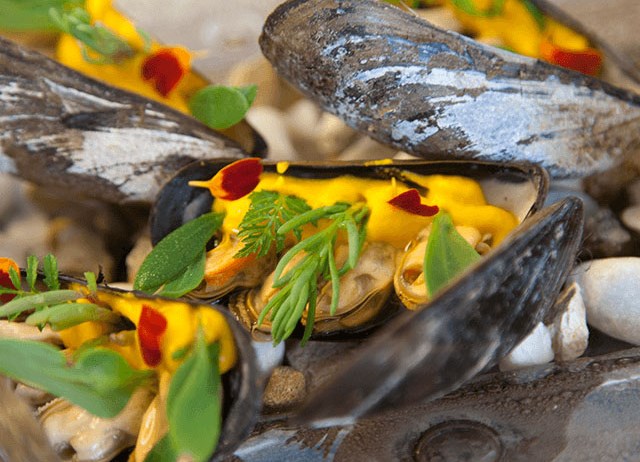 First warm up your mussels
Nowhere you can't eat mussels in Zeeland. Restaurants will serve them with mussel bread, or baguettes, or with fries and a palette of sauces. Washed down with wine, (mussel) beer or cider. Want to experiment, outside the traditional dish? Ask your restaurant for its specialty: try them fried, in breadcrumbs, or perhaps a gratin?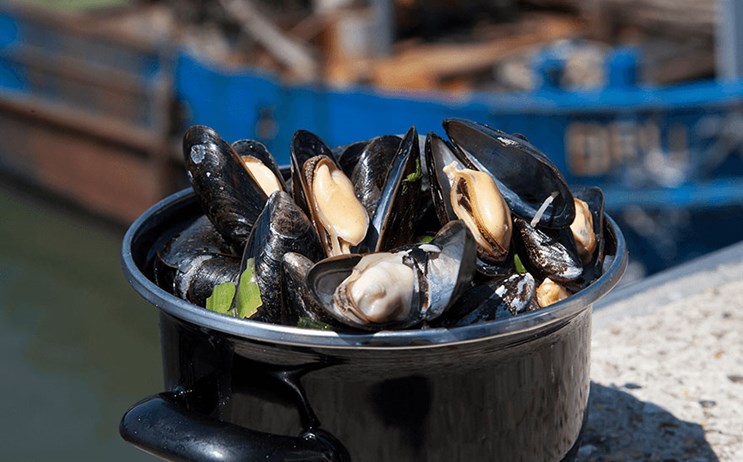 Mussel villages
They should really just be called Mussels, but Yerseke and Bruinisse (Bru to her friends) have kept their other names too. Their mussel cutters are lined up in the harbour, where you sit quayside and feed your eyes and feed your face. None fresher than that, plucked to your plate. Another village, though its harbour was filled in long ago, is Philippine. This is true mussel power: its eight restaurants dish up half a million kilos a year. Five of the owners are family – their granddad is mussel fisher Arie Wiskerke. You'll eat mussels à la Philippine, cooked in herbs, vegetables and white wine.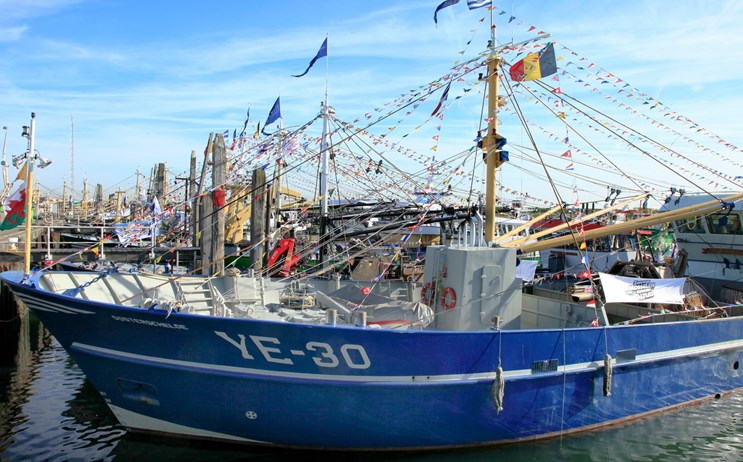 Mussel beer, or mussel wine?
In Yerseke, they brew their own mussel beer. In Philippine, their Mussel Wine of the Year is on all eight menus.