Swimming and sailing safely in Zeeland
Land-on-Sea, that's your Zeeland. Water surrounds our islands, offering you 600 kms of coastal delight. Shore thing! But water can be wild and unpredictable too and people need to be fully aware of its dangers. Here are some tips we got for you from the Safety Zeeland agency.
Swimming in the sea
Watch out for the sea's various currents, waves and the effects of winds and squalls. Very different to a bobbing around in a calm swimming pool!

Various flags in different colours and designs along the shore indicate if and where it is safe to swim in the sea. Note: these beach flags ('strandvlaggen') are only displayed at places where rescue teams are on duty. Familiarise yourself with the flags in the diagrams below, and their extended versions on the site of the national rescue agency. If you see no flag at the coast, be wise and extra careful.

Do like everyone does: we look out for each other. If you see someone who may in trouble, intervene to the max of your own safety and get bystanders and others near you to help – and alert the lifeguard and rescue team station.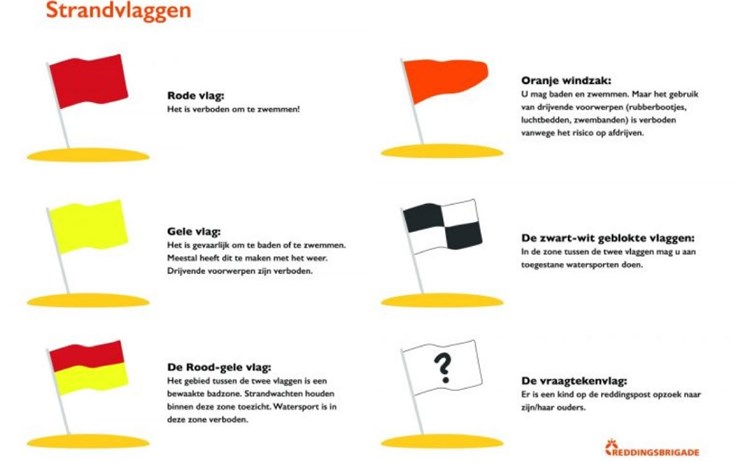 Get ready for being on the water
It's as wise as an old sea shanty, the expression "Well begun is (more than) half done". Before you go out on the water, be sure you're ready to take it all in your stride. For starters:
Listen to the weather forecast on the many local and regional radio stations, use the various language versions of popular weather apps ('weerapps') or check out the texts of the Dutch Met Office (knmi.nl)

weather forecast. Extra useful in English is the detailed twice-daily coastal shipping forecast (including adjacent lakes and estuaries)
Wise up about the waters you'll follow and cross, their junctions and possible choke-points, and guidelines for passing other boats. Special tip: There's loads of lists and maps

Always wear clear identifiable apparel, such as hi-viz

Make sure your boat is in good working condition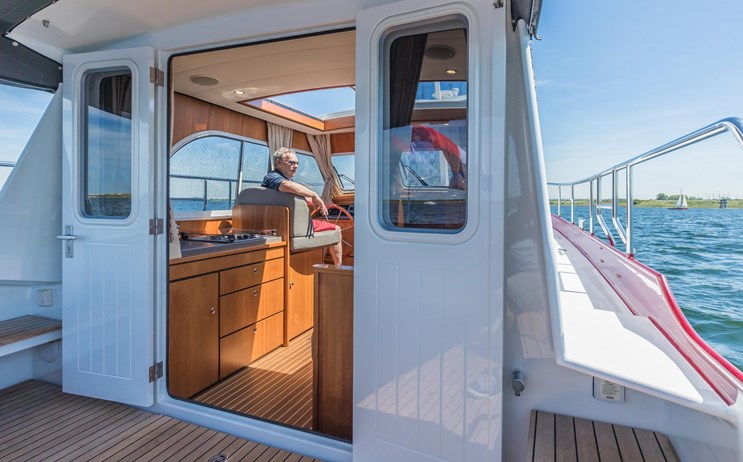 The KNRM (Lifeboat) Station Zeeland
With so much activity on Zeeland's waters, the national sea rescue service operates several KNRM lifeboat stations on the province's coast. A brochure lists their services and your options in using them when out swimming or sailing.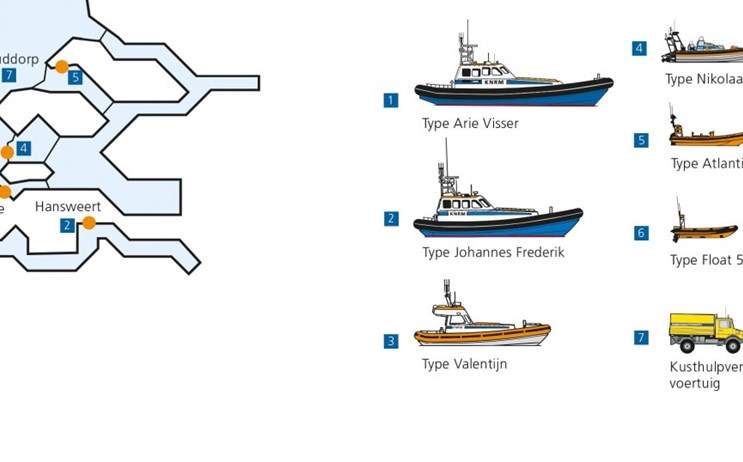 "Well begun is (more than) half done"
More information