Never the same: the Oosterschelde National Park
Written by: Fransje Meijer

Strolling towards to the dike, I wonder what surprises await me at its foot today? There's bound to be something new. What does the Oosterschelde have in store for me? I can sense that it's low tide, with the briny tang of the mudflats coating my nostrils, on the wings of a bit of a breeze. When I get up on the dike, will the waves be wearing their white caps? Only one way to find out.
Quite a climb that was! Take deep, slow, breaths. Take in that first view of the sea: it's always different, shaped by the dynamics of the tide and the wind, and the ever-unfurling sky.
Below me, one of those cosy little beaches which are dotted all around the estuary. Slopes of mud and sand, sprinkled with stones, with the odd pool and the occasional tufts of grass. Let's take a look around.
The first discovery is surprising enough: the eggshell of a dogfish, a small squarish box with long curling threads to use to anchor itself. The shield (carapace) of a cuttlefish lies hidden under a pile of seaweed. It's all that remains after she had laid her eggs in the Oosterschelde and, mission completed, had lain down to rest.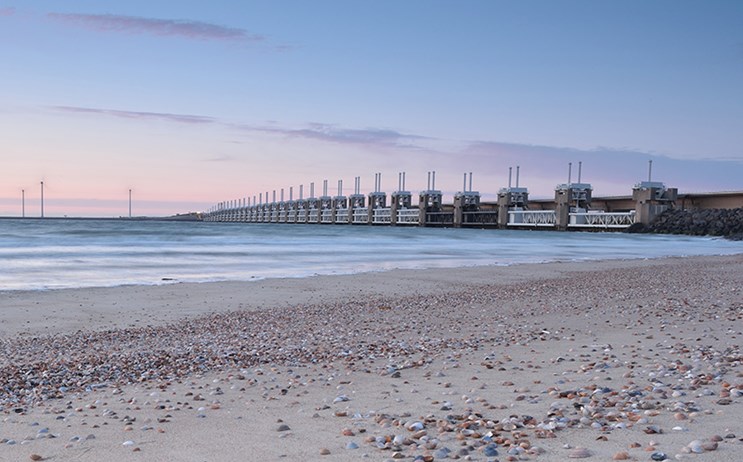 Oh, these tiny oceans which are a pool! Small shrimps dart around the water, evading the clutching claws of a beach crab. I gently pick it up. Two beady eyes on stalks peer at me. It's covered, and covered, in barnacles, looking all the world like wee volcanoes, with their tiny fan-like digits. My eyes are pulled away by the sight of some brown slime at the water's edge: a sea anemone (Actinia equina). Under water, the colour becomes a vivid red and show off its characteristic tentacles.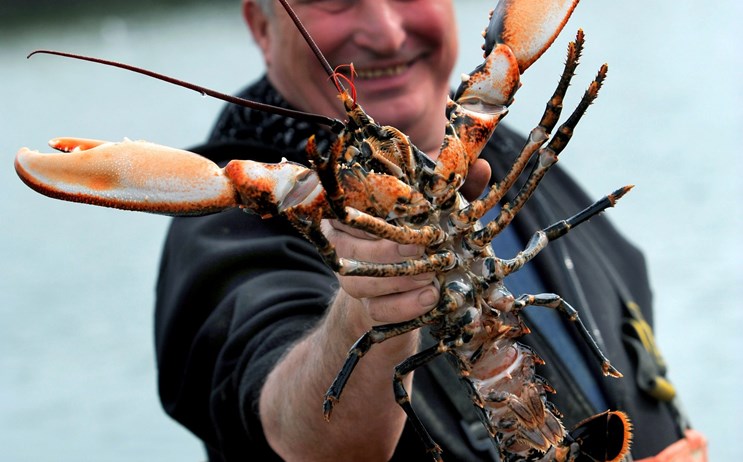 It's at the tide mark that you'll find everything and more. Beach fleas scurry away through the air in desperate escape when I pick up an interesting piece of wood. I'll make something nice with that at home. Also picked up: a plastic bottle, a workman's glove with two missing fingers and a broken football. Up on the dike we keep a big bin for that sort of thing.
Now, find a spot of dry sand to sit. I peer out over the water, in a bit of a daydream. Might be my lucky day, let's see if the porpoise (m/f) will flash its fin at me.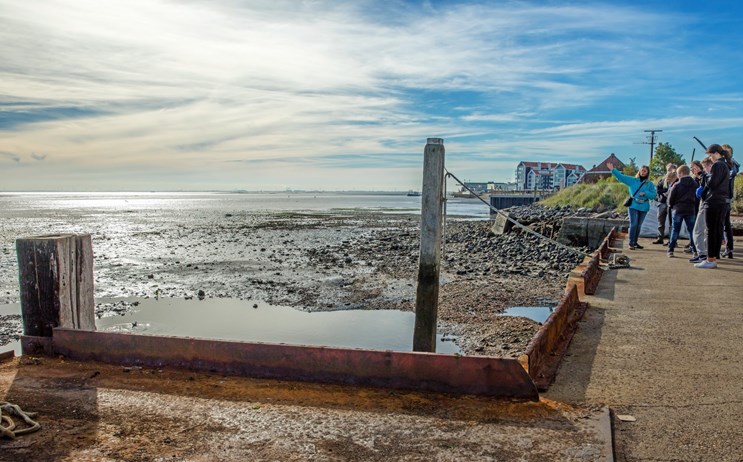 Want to read more blogs?
For example, on discovering street art, events in Zeeland's towns and cities, out and about with Zeeland wildlife, or diving into nature. There's something for everyone in Zeeland. Get inspired and make the most of your visit to Zeeland. Our blogs will explain what Zeeland lovers do with their time here. Find out more on our
blog page
!