Schouwen-Duiveland: northern powerhouse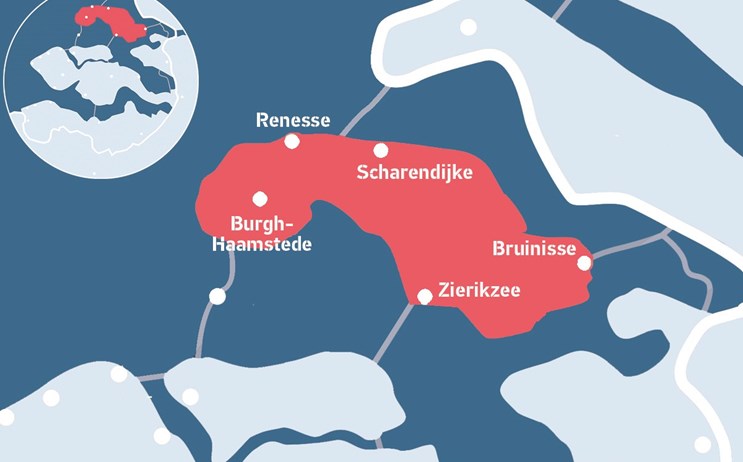 Tholen and Sint Philipsland: stand-alones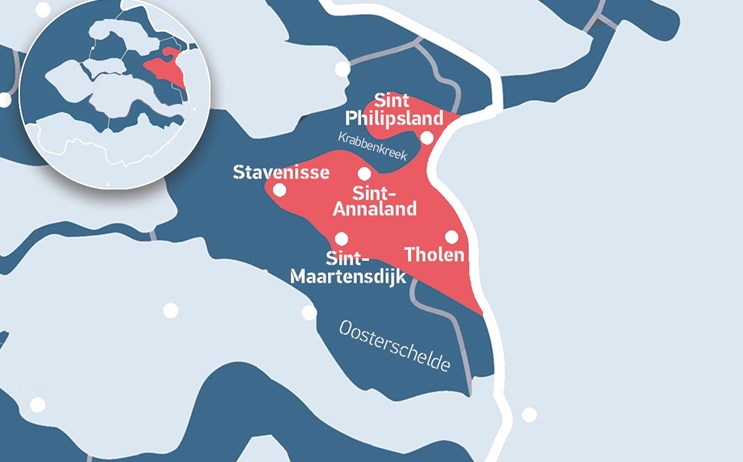 Noord-Beveland: big at heart
The smallest of the Zeeland islands, Noord-Beveland lies between the North Sea, the Oosterschelde National Park and the Veerse Meer lake.
Kamperland
, just five minutes away from the Oosterschelde flood barrier, is the largest settlement and popular with waster sports devotees. The town of
Kortgene
is the only place on the island to have been granted a town charter. Its appeal as a tourist magnet is thanks to its position on the Veerse Meer.
More about Noord-Beveland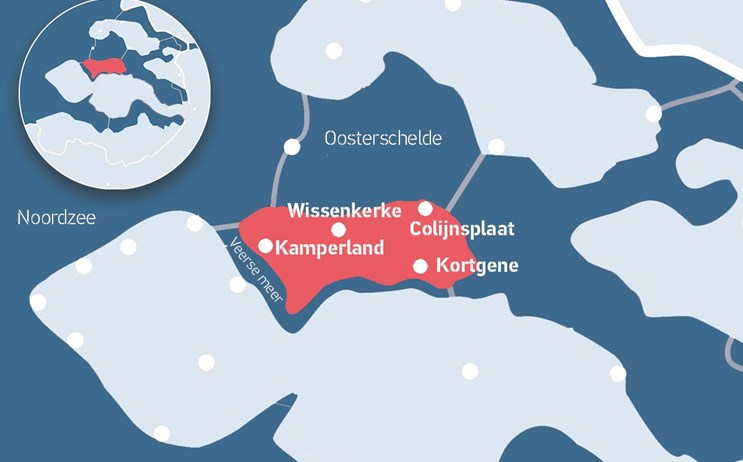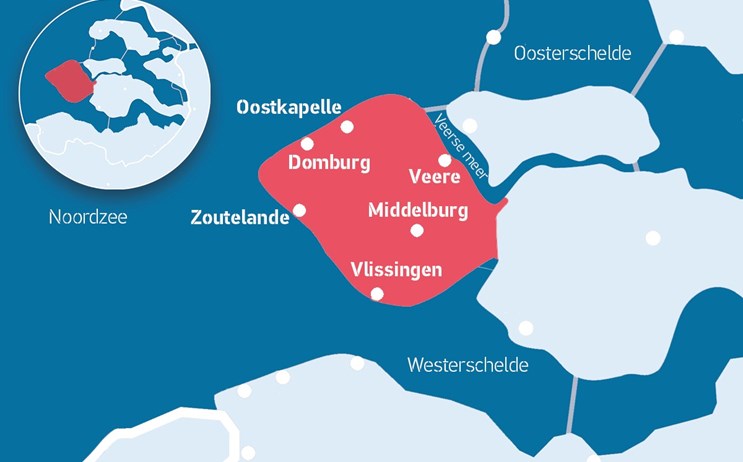 Zuid-Beveland: sandwich spread
Centrally located in Zeeland, the peninsula of Zuid-Beveland lies between the estuaries of the Oosterschelde and the Westerschelde.

Its hub of Goes is known for its wealth of shops, terraces and listed buildings. To the east, the village of Yerseke, famed for mussels and oysters.

More about Zuid-Beveland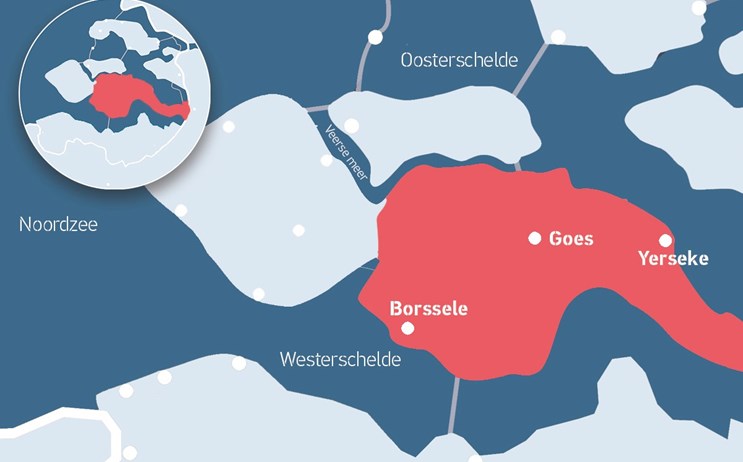 Zeeuws-Vlaanderen: southern comfort
Zeeuws-Vlaanderen is the southernmost part of Zeeland, surrounded by the Westerschelde estuary, the North Sea and Belgium. The Westerscheldetunnel and the Westerschelde ferry are the routes to elsewhere in Zeeland.

Its best known towns are Terneuzen and the fortresses of Hulst and Sluis.

On its 17 kilometres of coast, West-Zeeuws-Vlaanderen has four beach locations: Breskens, Groede, Cadzand and Nieuwvliet.

More about Zeeuws-Vlaanderen