Oosterschelde
The Oosterschelde is the eastern estuary of the Schelde. It only grew to its present size in the Middle Ages, through sand silting, land reclamation and dike construction. As a tidal area, mixing sea and freshwater, it is home to a very rich diversity – thousands of species – of plants, birds and animals.
National Park
The estuary was designated as a national park in 2002. It enjoys the status of a protected conservation area of exceptional value. Of the 21 national parks in the Netherlands, Oosterschelde is the largest.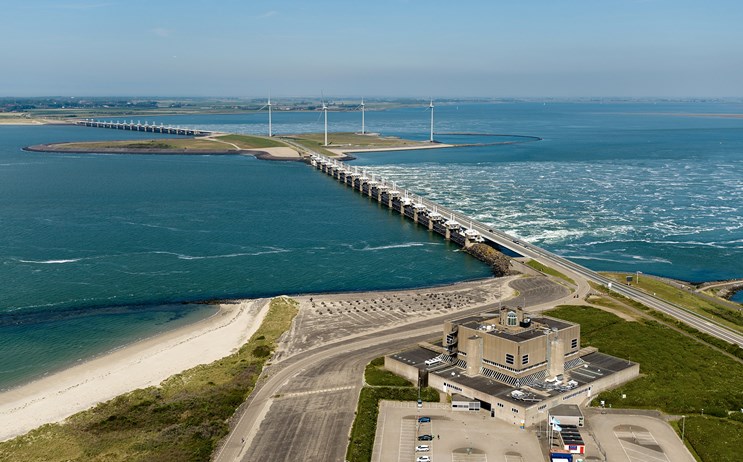 Birdlife
The Oosterschelde is an important area for birdlife. It is a key spot in migratory patterns, both winter and summer, and as a breeding and recuperation area. At low tide, you'll see the oyster catcher, stilt walker and redshank all pecking in the mud for food. Ducks, terns and cormorants dive for their food as the tide comes in. Prime among the winter migrants are numerous types of geese.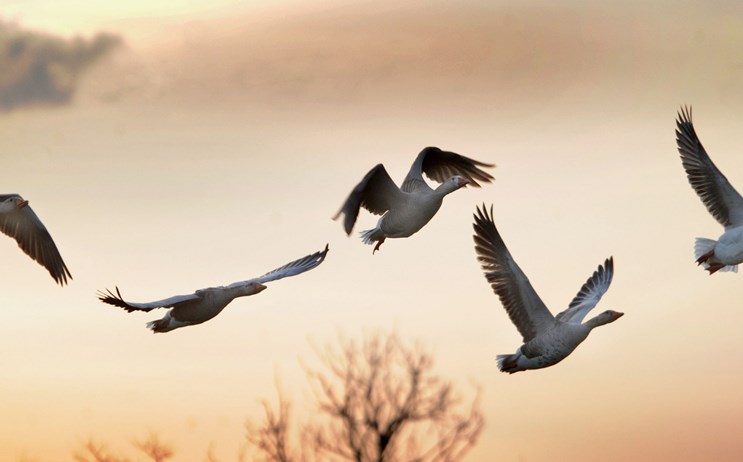 Seals
Seals enjoy special welcome in the Oosterschelde, as you will see at low tide when they stretch out sun-bathing on the sandbanks. Their favourite sunspots: Roggenplaat and Vondelingsplaat. Both members of the species, the short, common seal and the longer, grey seal, visit us. A cool way to get closer is on a 'seal safari' boat trip.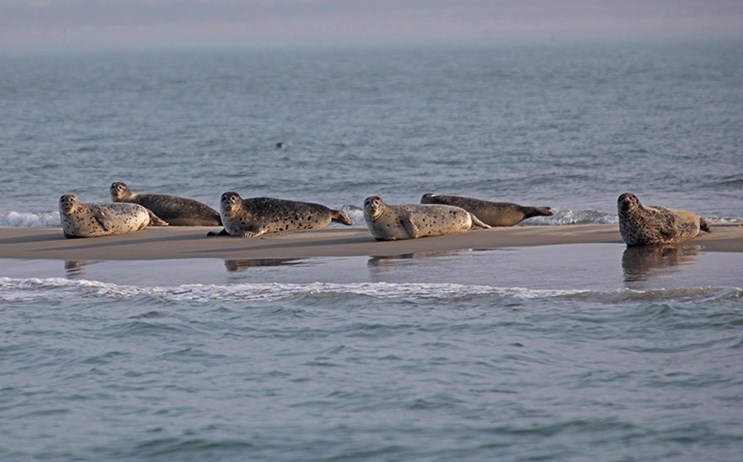 Porpoises
The porpoise has its followers too in the Oosterschelde. The adult is some 1.5 metres long, and 55 kg. Since they do not jump out of the water, it is hard to spot them out on open water. In calm waters, you may see their dorsal fin slice the surface as they swim past. Several boat excursions can take you out for some porpoise spotting.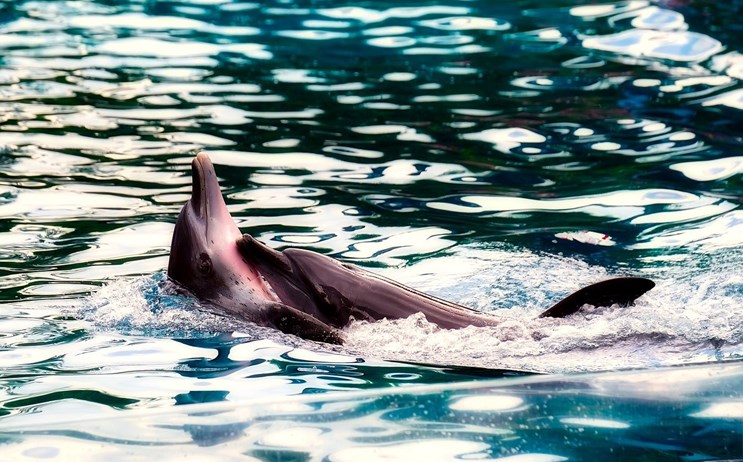 Cuttlefish
When the springtime waters of the Oosterschelde have warmed up to around 14°C, cuttlefish come here to breed. They mate, lay their eggs and die. The female cuttlefish lives just the one year, the male two or three.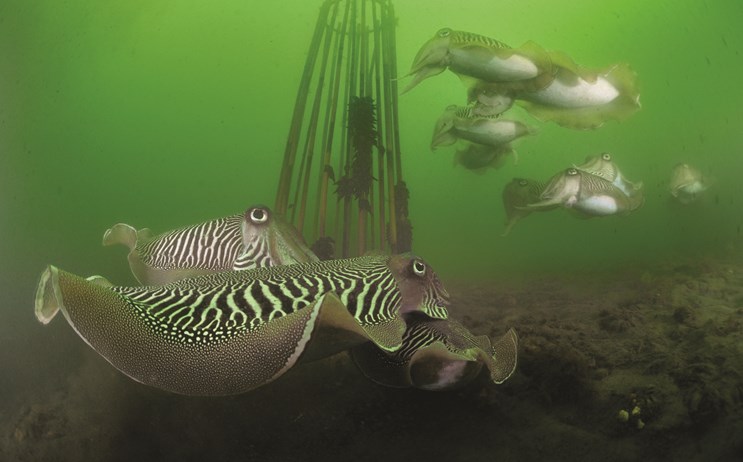 Divers
The waters of the Oosterschelde harbour a vast biodiversity of maritime flora and fauna – and passer-by human divers too. As well as being tidal, the waters are seasonal, with temperatures ranging from a wintry -2°C to a summertime 24°C. Divers beware! And @divers: tidal means currents, so these waters are absolutely not for beginners.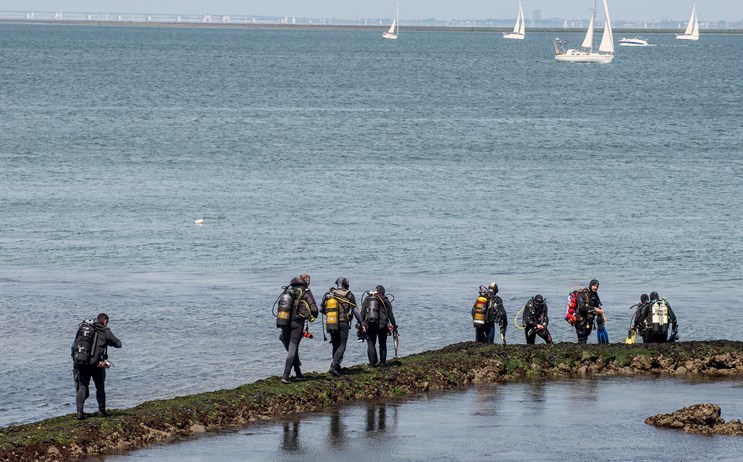 Oosterschelde barrier
In the original plans for the Delta Works after the great flood disaster of 1953, the Oosterschelde estuary was closed. In the end, it has been left partially open, as a (generous) gesture to nature. With moveable flood gates, it can be closed at times of tidal danger.