Ten reasons to come to Zeeland
Zeeland: literally, 'land in sea'. In total, Zeeland has 650 kilometres of coastline, so the water is never far away. With its solitude and space you will find your inner calm. These are just a couple of reasons why you should visit Zeeland!
The most sun and the cleanest beaches
The beaches in Zeeland are widely recognised as being safe and clean. Just look for the Blue Flag at access points in the dunes. But did you also know that Zeeland has the most hours of sun in the Netherlands? Due to the proximity of the open sea the clouds rarely gather here for long periods. It means the sun has free rein. There's also a wide diversity of beaches: those that stretch for miles and other smaller ones that occupy intimate bays.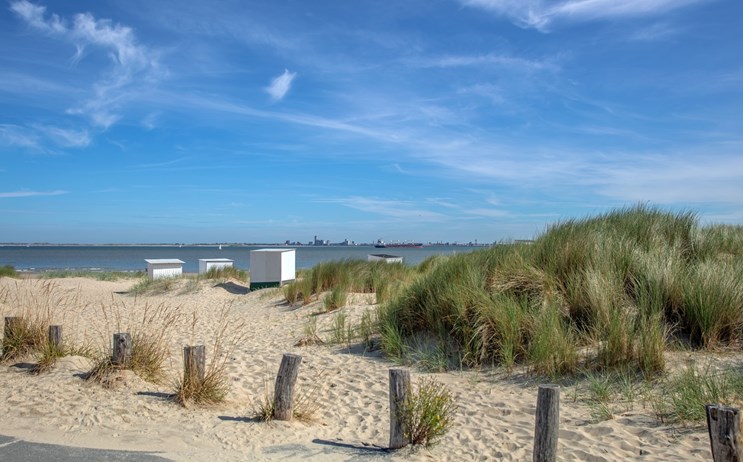 The sea is never far away
It's not called Zeeland without reason. The land is literally in the sea. The promontories of land jut into the North Sea and the estuaries of the Oosterschelde and Westerschelde penetrate deep into the heart of Zeeland. You can feel the connection with the sea, like the Zeelanders themselves. That's why many activities here take place on or close to the water. For example, cycling, water sports and even sleeping on the beach.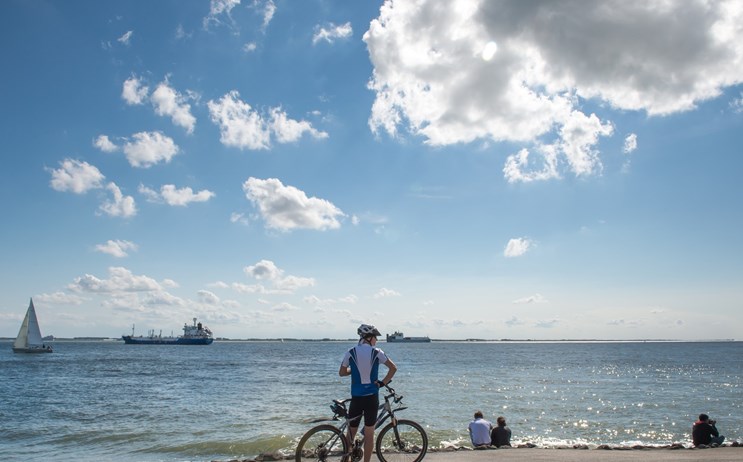 Food from the sea
Sitting on the waterfront is even more enjoyable with a plate full of Zeeland fare. That can mean anything from oysters, lobster, sea bass, crab, cockles and, of course, mussels! Mussels, oysters and our very own lobster, straight from the Oosterschelde. You can't possibly leave Zeeland without having savoured our oysters or mussels. Many fish restaurants in the province have them on their menus. As well as shellfish, we also have sea vegetables, such as sea lavender and marsh samphire, true delicacies which are fresh and healthy. Saline sustenance straight from the sea! Read more about Zeeland's culinary surprises or visit one of Zeeland's Michelin-star restaurants!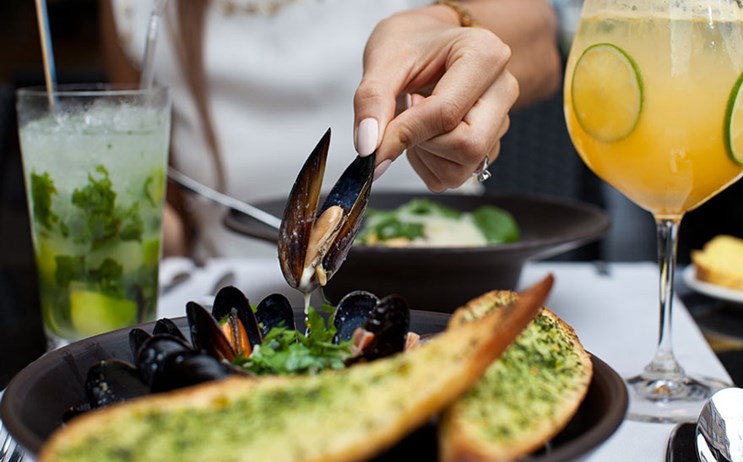 Outdoor activities
The wind, skies, sun and water are enough to entice anyone outdoors. Zeeland can be experienced in many different ways. The Zeeland Delta is the most diverse and extensive water sports area in North-western Europe. With a coastline of 650 kilometres, there's space enough for water sports enthusiasts. Read more about water sports in Zeeland.
Of course, we can't talk about the water sports activities without mentioning sub-aqua diving. The underwater in Zeeland is simply stunning! In Zeeland you can swim in the open sea or stay on one of its many sheltered inland watercourses, but sailing is a great option too!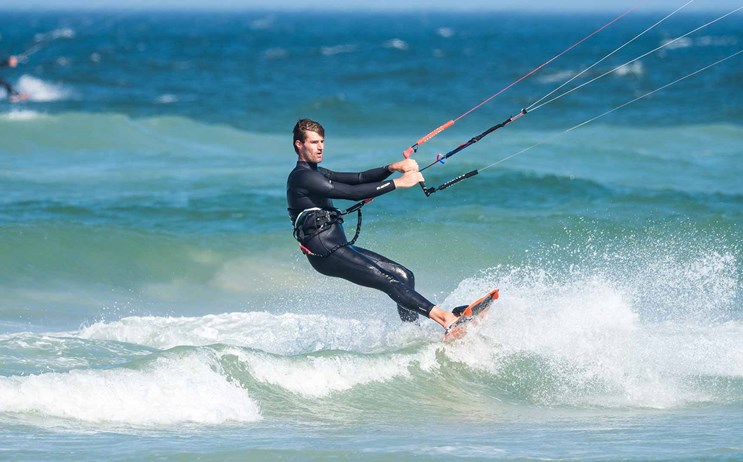 Cycling in or out of the wind
Zeeland can also be discovered by bike. Many of the cycle paths run along or beyond the sea dyke, where you can face the sea breezes head-on and enjoy views across the water. Gaze across the salt marshes and mudflats as you work hard on the pedals. There are cycle routes which are either windward or leeward, just check the wind vain on the waymarker.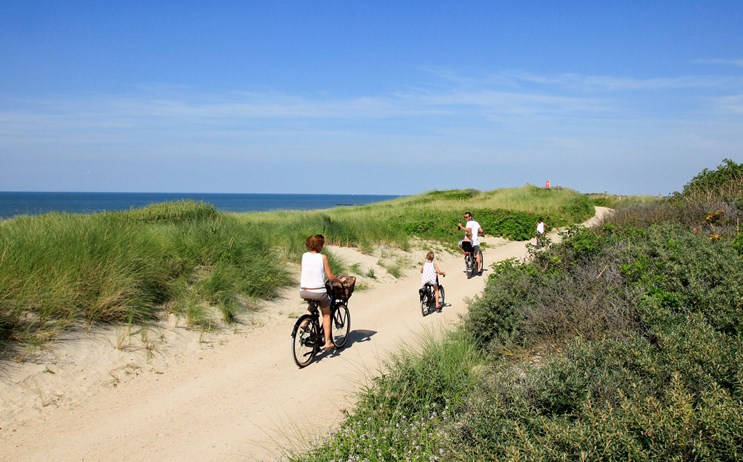 Contrasting landscapes
Zeeland has a rich variety of wetland and lowland landscapes and a diversity of nature reserves, which together show how water and land are seamlessly connected. Each of these wildlife havens has its own unique fauna and flora. Zeeland's countryside is a diversified mix of salt marshes, mudflats, polders and dykes, but has forests and dunes too. Just breathe in all that fresh country air. And whether you're on foot or bike, there's always something to see and do. Immerse yourself in Zeeland's natural beauty.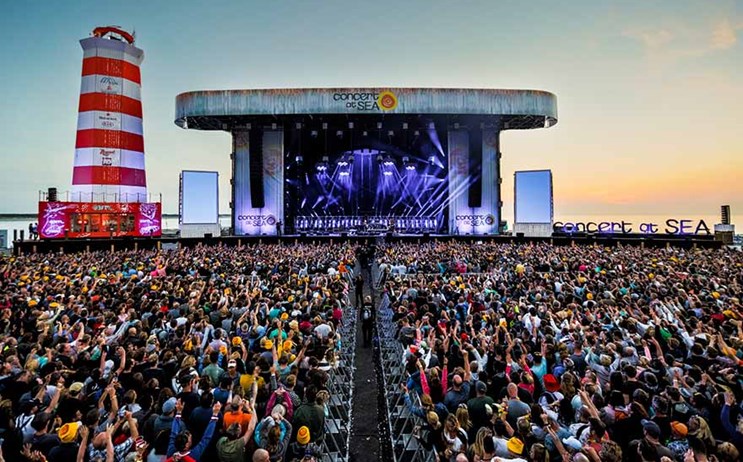 Innovative Delta Works
Zeeland's islands are linked by a network of bridges, dams and tunnels. It wasn't always like this. In olden times, Zeeland consisted of many more islands, which could only be reached by boat. One of the most impressive flood defences of all the Delta Works is the Oosterschelde storm surge barrier. Sometimes it's called the eighth wonder of the world. At times of extreme high water, its floodgates are closed to prevent flooding and to protect wildlife. The Delta Works were constructed after the Great Flood of 1953, so that such a disaster could never happen again.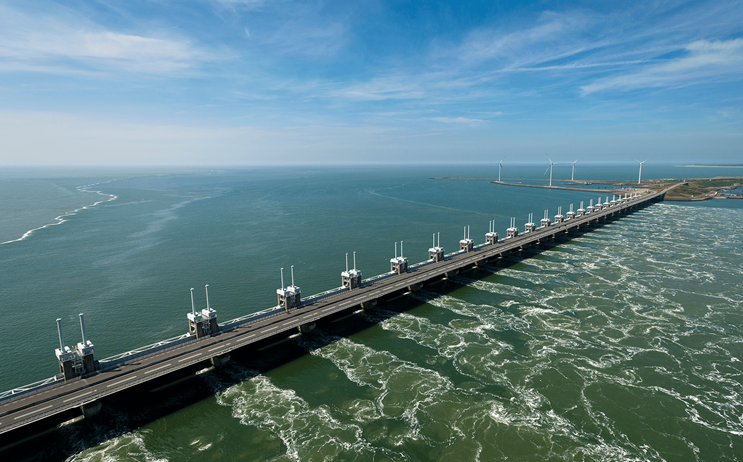 Festivals and events
Zeeland is a region of festivals and events. Zeeland has dozens of festivals, each very different from the next. One of the most well-known of Zeeland's festivals is Concert at Sea which attracts around 40,000 people annually to Brouwersdam. In late summer the Zeeland landscape forms the backdrop for the Zeeland Nazomerfestival. Many sports events take place at points where the land and sea converge. Mobile kitchens, street food, performances and amazing food are all part and parcel of the scene at many of Zeeland's foodtruck festivals and culinary events.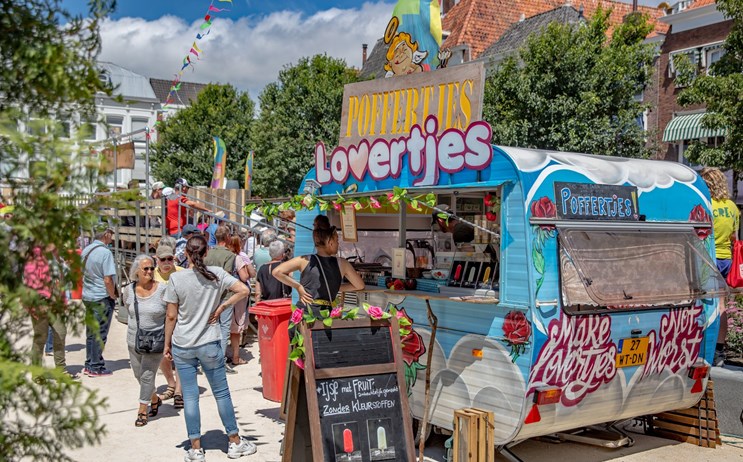 Historic towns and characteristic villages
Whether on the coast or inland, Zeeland has a multitude of historic towns and characteristic villages just waiting to be discovered. There's much to explore in terms of culture, shops, restaurants and cafes. The many towns and villages have their own distinctive character, as well as a rich past. This is reflected in the historic buildings, such as elegant townhouses, old warehouses and monuments, representing centuries of history. Take a stroll around town because it's a feast for the eyes. Discover Zeeland's idyllic side in one of the many historical sites. Nowadays, there are shopping opportunities galore. Alongside an array of national chains, there are exclusive independent shops too.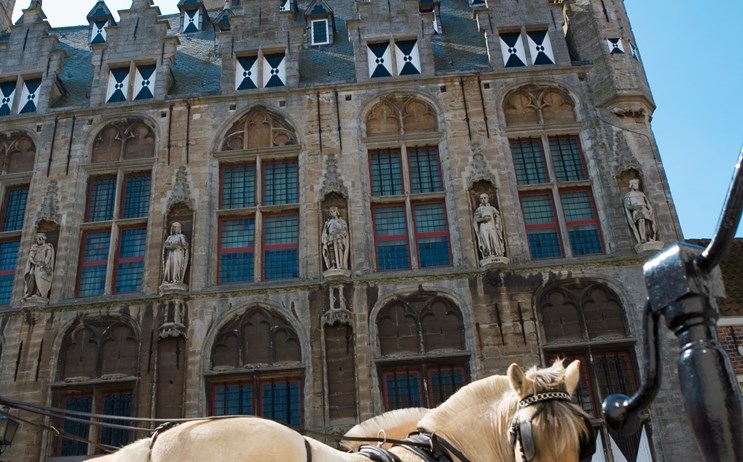 Relaxing
Those who regularly come to the seaside will reap its rewards: the fresh sea air, the seawater and the sunlit coastline are beneficial to health. A stay at the seaside has a healing effect on one's physical and mental well-being. And in Zeeland, there are many health-restoring activities, such as yoga, sea, sand and salty mud baths and spa facilities.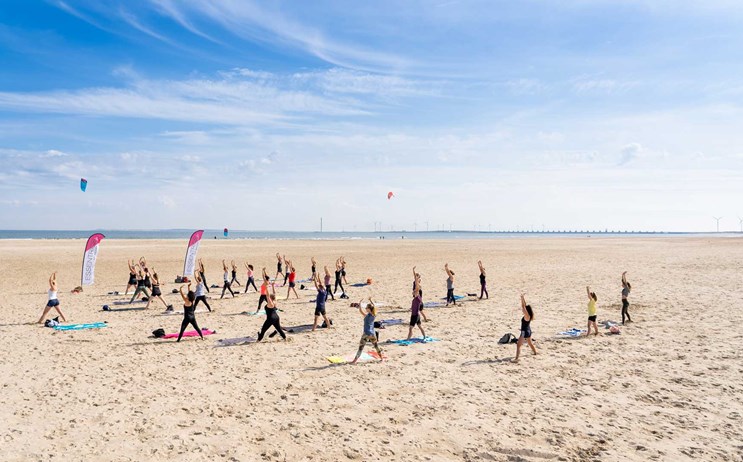 Be inspired by all the fun
what Zeeland has to offer