'Screeching' into spring
Written by: Paul Begijn

For some, it's the first swallows that signal the return of spring. For others, it's the first sighting of the common tern (known locally as visdiefje: fish thief).
In winter, the dikes of the Oosterschelde and Westerschelde can be barren and austere. With their robust contours and straight lines, the cold winds and the barren plant life they aren't exactly an invitation to take a trip on the outer dike foot and bike paths. How different this is when spring arrives: grasses and wildflowers bring back colour to the dikes and hundreds of common terns show off their diving skills. Just a few more weeks now before great numbers of the 'little fish thieves' return to Zeeland. And the best thing is, thanks to those wonderful foot and bike paths you will have no trouble spotting them!
Back from a long African journey – these birds winter on the West African coast, from Mauritania to Nigeria – common terns will make the Delta home again for the next few months. All through spring and summer, they will be hard to miss as their 'screeching' carries widely across the waters. Visually, they will be easy to observe on the banks of the Oosterschelde and Westerschelde, where the shallow coastal waters provide the perfect conditions for them go looking for fish. They hover high above the water, scanning for small fish just below the surface, then dive straight down. Alas, they often dive in vain as nine out of ten times they miss their target.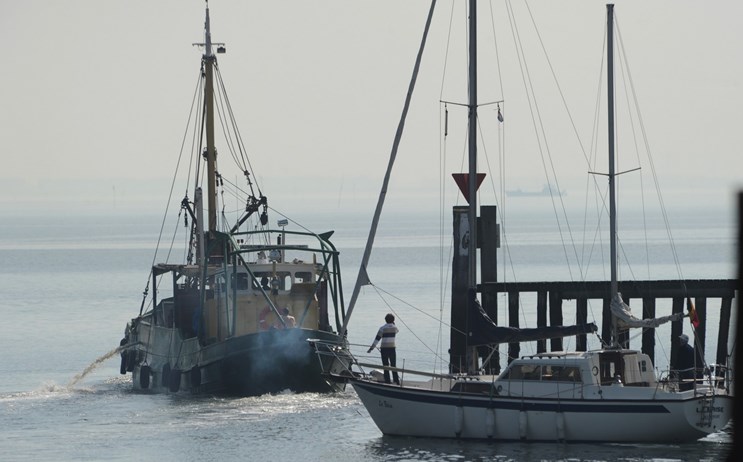 Common terns don't just come to Zeeland looking for food, they also breed here. They do so in large colonies, often on small islands or in other locations that predators find hard to reach. A major condition is that the surface is sufficiently bare to their liking, or, at most, covered in shell grit or some other fine material. In order to ensure sufficient breeding opportunities, conservationist organisation Natuurmonumenten has created so-called breeding islands on the south coast of Schouwen-Duiveland. Each spring, volunteers prepare the breeding grounds by removing plants and high grasses to ensure the islands' appeal to common and other terns and also other shorebirds such as the pied avocet and common redshank. In some other locations, common terns receive a rather less warm welcome. In the city of Terneuzen for instance, where residents have for some years been fending off a colony that has picked the inner city's many flat roofs as their ideal breeding location.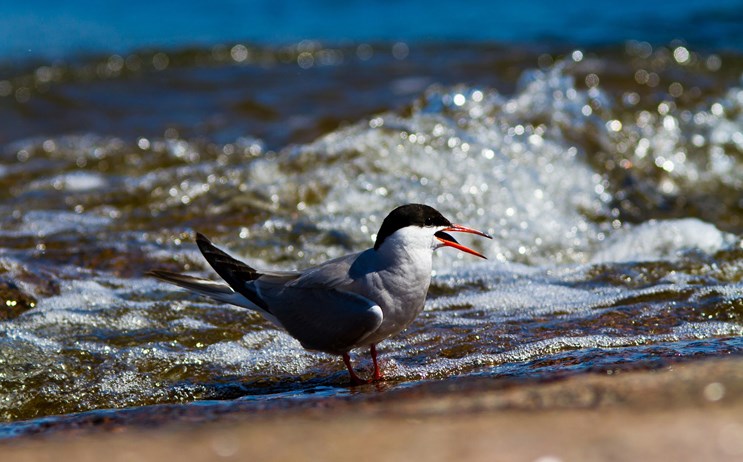 With its strikingly red beak, the common tern could easily be mistaken for its cousin, the Arctic tern. However, the common tern's beak ends in a black tip. Their behaviours are very similar as well: both typically hover above the waters until they dive straight down to catch (or miss) their prey. Both species, by the way, can be observed in the Oosterschelde as well as the Westerschelde areas. Starting from the last days of summer, the first groups of these migrators will start their long journey down to Africa. But that's still several months away. Until then, we will have plenty of opportunity to enjoy the shows they put on for us on Zeeland's sea dikes.
Want to read more blogs?
For example, on discovering street art, events in Zeeland's towns and cities, out and about with Zeeland wildlife, or diving into nature. There's something for everyone in Zeeland. Get inspired and make the most of your visit to Zeeland. Our blogs will explain what Zeeland lovers do with their time here. Find out more on our
blog page
!