Stand-up paddle
Welcome to SUP, the 'stand-up paddle'. Usually followed by 'board', 'boarding' or 'surfing'.
Pronounced 'sup', like when you say 'sup' to mean (to) drink, or to enquire 'what is up?' It's new, so it's in caps, but they'll soon fade away. The verb 'to SUP' entered the Oxford English Dictionary end-2016, the activity called 'SUPing'. The wacky Dutch language instantly created the verb 'suppen'. Avoid using the Dutch 'peddelen' in English. Deal?
The best places
As a water sport, the art of SUPing is relatively new, about 20 years old for dudes, 50 for lifeguards. Like most new crazes, its disciples claim it's the fastest-growing (yes, highest adoption rate on the beach), and that it dates back to ancient times (yes, in tropical Africa but without the hype).

Get yourself a broad surfboard, a long paddle to propel you, a leash to link you and a delicate sense of balance. SUPpy fanatics emphasize it as a healthy workout, others use it to get around and explore the waters and surroundings of Zeeland. Just as you can with kayaks and canoes.

SUPing on calm inland waters like Het Veerse Meer is great. Start at Kanoa in Wolphaartsdijk, using their SUP gear or canoes. Tip: paddle out by moonlight. That's special.

More demanding is SUP-surfing on the sea, like at Vrouwenpolder beach. The guys at Vertigo Sports will show you how. The Brouwersdam is another SUP-site on the North Sea. You can get close (careful now!) to the kite-surfers and the more languid seals.

Domburg is a good spot too: take a lesson at, for example, Surfschool Sportshop Domburg. Over in Zeeland-Flanders, you can book a SUPing course at Moio Beach in Cadzand, for yourself or the whole gang. SUPing is best in numbers.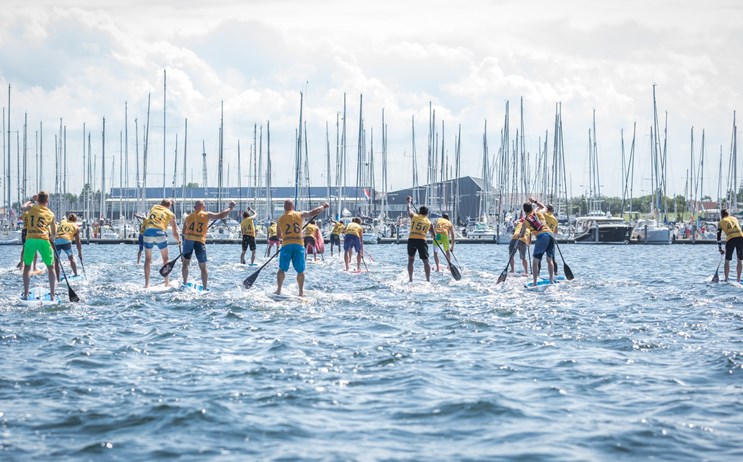 Kayaking
Do you prefer sitting in a kayak, but with the thrill of the waves? Crossing the breakers will get those muscles working, and test all your kayak skills. You'll surely capsize. Are you sure you're up to it?

Calmer kayaking on the Veerse Meer or the Grevelingen will bring you to the many islands there: moor up and explore. No kayak today? Rentals are available.

Try urban canoeing: a great way to see the monuments of medieval Middelburg from the perspective of the home-coming sailors of those bygone trading days. Aye aye, cap'n.