On your bike, from Vlissingen to Domburg
Written by: Marleen Brekelmans

"Are you sure", I asked Harm at his Fietsen bike shop in Vlissingen, "it's a good idea to cycling in this weather?". His bemused look said it all, why on Earth not? "Well, it's quite a gale, and the Met office has issued a yellow alert". He was kind enough not to laugh at me. It always blows a bit here, pet, his eyes said.
No excuses, then. Off we go, yellow code or not, on our bikes along the coast route from Vlissingen to Domburg. Strengthened in our decision by being on our sturdy e-bikes.
I'm Marleen Brekelmans, your blogger for a bike ride to remember.
You, your e-bike, the dunes ... and the villages
Just a few pedals and we're away! Out of town, down the bike path and into nature, leaving any doubts far behind us. In the sunlight, the only 'yellow' is in my daughter's rain jacket. We're in the lee of the dike, the reeds are waving, the lakes dappling, the meadows lowing. As long as we head along the dunes, we'll be fine.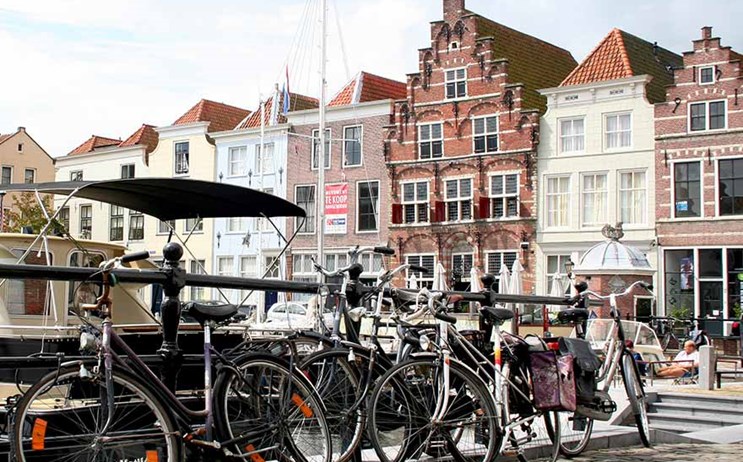 The bike trail from Vlissingen just follows the coast, hugging it. Past the dunes and woods, Dishoek and Zoutelande, heading for Westkapelle. Soon, Domburg lighthouse. A blend of nature and villages, interspersed by paths to the beach, said to stretch as far as your kilometers can see. Fancy a rest over there? Leave the bike at the stairs over the dune, and clamber over to let that sand work its magic, toes-wise. The endless view will, well, help.

The Met office was, I must admit, not wrong. The wind as good as wafts us back down to our wheeled friends. We kid ourselves we're just flying in the gale, hey, just lapping up the airs of the clouds, the waves, the dunes, for ever and ever.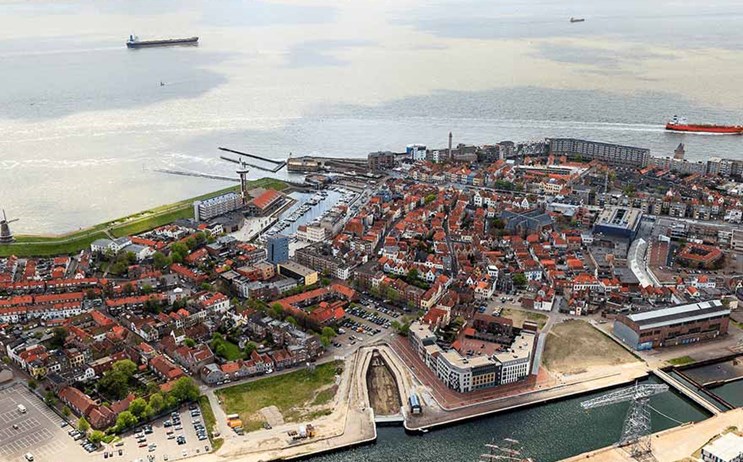 Off-pedal moments around Domburg
We take things nice and easy, we do, on the run in to Domburg, stately she. Have a breather, devil walk up a dune, flop onto a terrace, have an ice-cream in
Zoutelande
(heavenly), indulge in a Zeeuwse bolus in
Westkapelle
or just go native with a picnic down on the beach. Evil.
Domburg
looms, a mere 22,000 metres later, and thanks you effusively for coming. Park your trusty fiets (bike) and hit, like hit, one of Zeeland's nicest resorts around.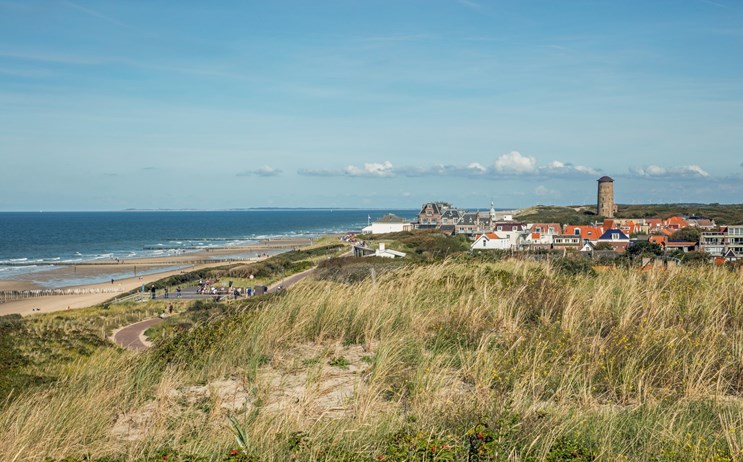 Of course, feel free to cycle back, the other way: our proud island of
Walcheren
has an inner self too, through Aagtekerke, Meliskerke, Biggekerke and Dishoek before you return to
Vlissingen
.
Source:
bijzonderplekje.nl
Want to read more blogs?
For example, on discovering street art, events in Zeeland's towns and cities, out and about with Zeeland wildlife, or diving into nature. There's something for everyone in Zeeland. Get inspired and make the most of your visit to Zeeland. Our blogs will explain what Zeeland lovers do with their time here. Find out more on our
blog page
!