Walk along the water
Written by: Hans Corbijn, walking guide and co-author of guides to hiking in Walcheren and Zeeland ('Walcherse Wandelingen' and 'Zeeuwse zwerftochten')

In the past, these watercourses were used to transport goods to Middelburg, but now they provide some great hiking trails. In this blog, Hans Corbijn tells you all about walking along the watercourses of Walcheren.
Walcheren's network of hiking trails
Nowadays you can use the waymarking provided by Zeeland's network of trails to discover Walcheren's rural interior and its many hidden surprises. One walk, for example, takes you from the Singel in Middelburg to Westkapelle. Large sections along this 22-kilometre walk follow the watercourses.
Up until the middle of the last century, goods were carried in schuten, flat-bottomed barges used by farmers to transport their produce to Middelburg. In fact, a number of streets in Middelburg are named after these vessels, such as Schuitvlotstraat and Armeniaans Schuitvlot.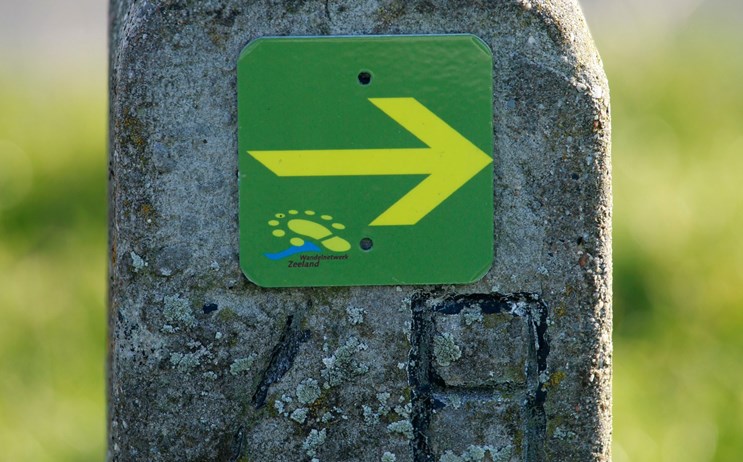 Wildlife-friendly banks
At the end of the last century, it was decided to make the banks along the watercourses, designed for drainage in Walcheren, wildlife-friendly. I can remember a time long ago when the banks of these watercourses were so steep that it was well-nigh impossible for waterfowl and other animals to get out of the water, let alone for persons to walk along.
Over the years the banks have been widened and levelled making them ideal for hiking. In general the walking is flat, but there are the occasional ups and downs. When the walking network was being created, landowners had to give their permission to allow hikers to walk along the edge of their land.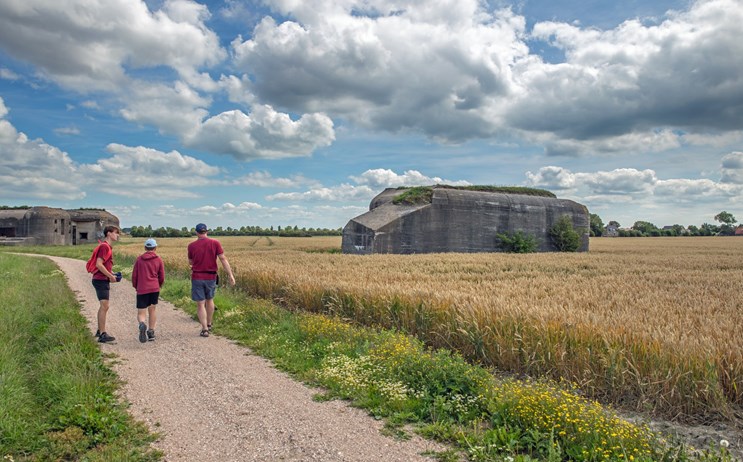 Flowers in bloom
Many farmers now leave a one-metre strip of land uncultivated. So where it's no longer possible to walk along the water's edge, you find yourself on the edge of a field. In summer it's a wonderful spectacle to see this floral extravaganza. Did you know that you can buy flower-picking vouchers? In specially designated areas, these vouchers allow you to pick you own individualised bouquet of flowers for the person you deem the most deserving!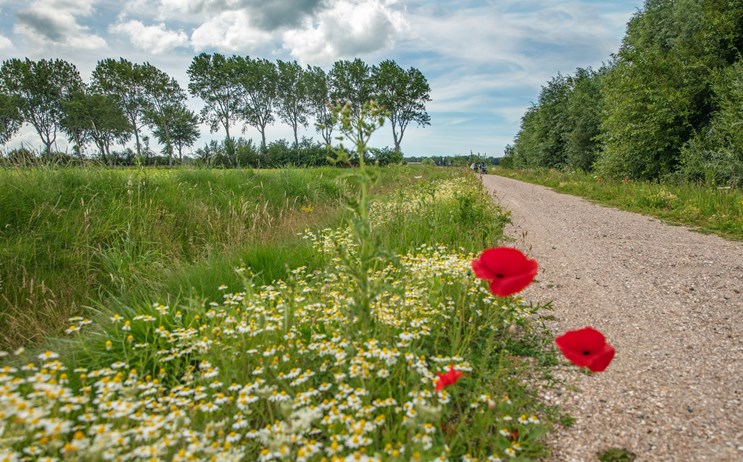 Hand-pulled rafts
Here and there you will need to cross a bridge or use a hand-pulled raft to cross the watercourse. Between Middelburg and Westkapelle there are no fewer than 5 of these hand-pulled ferries. It's always fun to see adults turn into kids as they pull on the rope and get themselves to the other side. Alternatively, there may be too many people on the raft, causing the water to brim over the sides as its occupants frantically pull themselves to safety on the far bank. Proof enough that the struggle against water in Zeeland is still with us! Eventually you'll arrive in Westkapelle, hopefully with dry feet!
Want to read more blogs?
For example, on discovering street art, events in Zeeland's towns and cities, out and about with Zeeland wildlife, or diving into nature. There's something for everyone in Zeeland. Get inspired and make the most of your visit to Zeeland. Our blogs will explain what Zeeland lovers do with their time here. Find out more on our
blog page
!
Want to read more?
There's even more you can do in Zeeland!