Walk along the water
Written by: Hans Corbijn

With the extensive walking trail network on the lowlands of Walcheren now complete, you can reach a good many surprising places. Like the 22 km of waterside paths from the Singel in Middelburg to Westkapelle.
These waterways were used by farmers to ship their cargo on flat-bottomed 'schut' boats to Middelburg. That fleet is mentioned in such local streets as Schuitvlotstraat and the Armeniaans Schuitvlot.
Banks back to nature
At the turn of the millennium, it was decided to re-establish the natural banks of Walcheren's drainage waterways. I can recall, long ago, how straight and steep they were. Water fowl and other animals, not to mention human strollers, found them hard to negotiate.
Gradually they've been widened and given gentle slopes. They're easier to walk on now, but watch out for uneven sections. The whole process took a while, getting permission from property owners for people to walk past.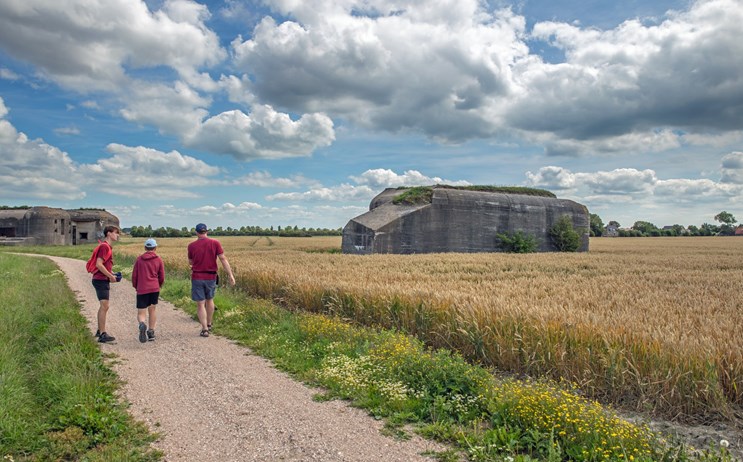 Blossom blooms
Nowadays many farmers leave a metre-wide band of land uncultivated. So where you can't walk on the waterway bank you can go along the edge of the field. Quite a sight in summer, when the flowers are out.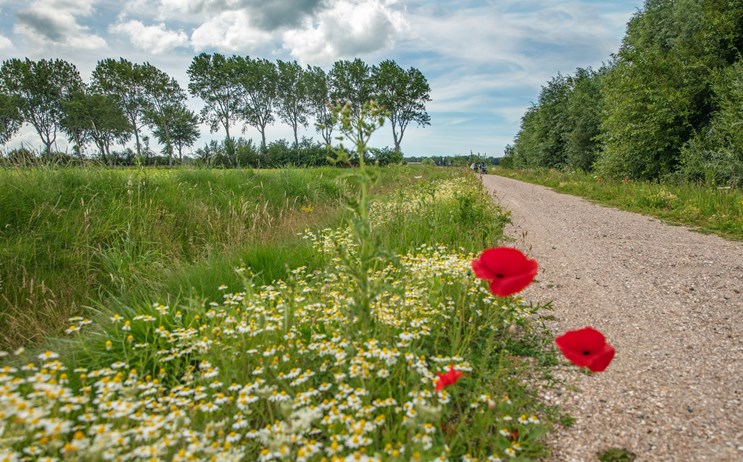 Raft of rafts
On parts of the network you need to take a small bridge or a wee raft – there are five of them – to cross the water. It's fun to see how grown-ups revert to their childhood as they try to pull the raft over. Sometimes they overload them so people get wet feet, and the tugging gets tough! Yep, it's always a bit of a battle with water in Zeeland. In the end, journey's end in Westkapelle is in sight, even if your shoes are damp. And you hardy sailors get to clamber up those oh-so-high dunes and be rewarded with the stunning vista of the North Sea.
Tip
Read more here about the walking trail network through the dikes, dunes and waterways of Walcheren. Or discover the countryside around Middelburg.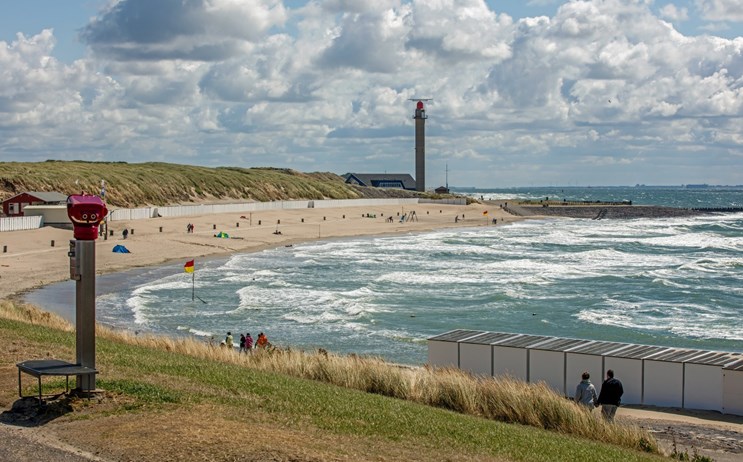 Want to read more blogs?
For example, on discovering street art, events in Zeeland's towns and cities, out and about with Zeeland wildlife, or diving into nature. There's something for everyone in Zeeland. Get inspired and make the most of your visit to Zeeland. Our blogs will explain what Zeeland lovers do with their time here. Find out more on our
blog page
!