Wandering along the border
Written by: Sonja Barentsen

There are some lovely walks along the Belgian-Dutch border. There is an extensive hiking route network in the Zeeland-Flanders region, making it almost impossible to get lost. Still, we did our best during a hike near Philippine.
"Take care when parking in Philippine. It can be very busy on Sundays." I don't remember who gave me this advice, but we really had a good laugh when we arrived. Not a peep, early on Sunday morning in Philippine. We walked through deserted streets looking for a signpost to the hiking trail so we could go on a walk of almost 11 km. It was easily found, and then we enjoyed following a fantastic route with many unpaved paths and walkways alongside canals and pond
The great thing about walking around Philippine is that you encounter the border repeatedly. It's in the stories as well. We walked past Isabellahaven, which turned out to be one such example. The hamlet looks nice, but it hides a dire past. There are large signs explaining about the so-called death thread, the electrical wire put up during WW I to prevent people fleeing Belgium for the Netherlands.
Just past Isabellahaven there is a splendid (cast iron?) bridge over the Leopoldsvaart canal. Belgium lies on the other side, a short distance away. As we were about to cross the bridge, an enormous colossus of a car approached that let us go first. It was so huge that we couldn't pass on the small, old bridge.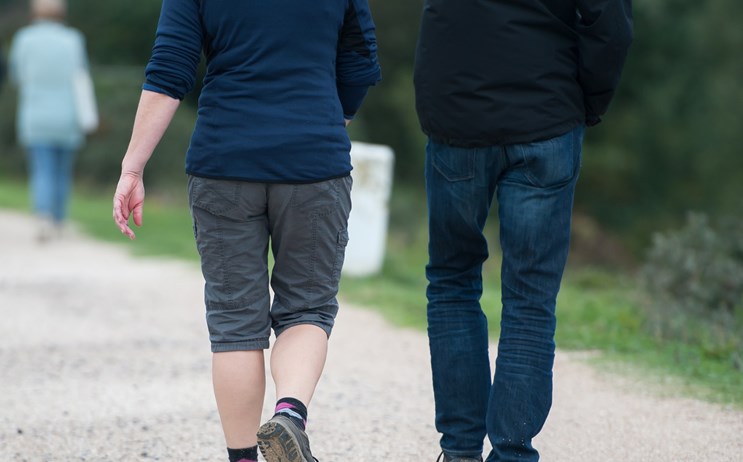 We paused to wave our thanks to the driver. His window rolled down, and an elderly Flemish gentlemen well past 80 years old starting asking us a barrage of questions. What were we doing here and what did we come to see? We started chatting; about his work as a farmer (the barley crop was doing well) and later about the death thread. He babbled on about WW I and what signs of it are still evident in the landscape. His tendency to mumble and fast talking that would have made Matthijs van Nieuwkerk envious made his lovely Flemish accent rather difficult to follow, but that didn't make it less pleasant. If we understood him correctly, there was a replica of an old sentry box nearby. That sounded well worth visiting. "It's not difficult to find, it's really close by," said he.
And then we were given these directions (I may have remembered the odd detail wrongly): "Just up here turn left and then two streets further up turn right, or no… not right, first comes that little house near the road and then of course you have to cross over diagonally. Just as well if you don't take the first left, but continue on a bit after that house, but not the first house, the second house in that row, it'll be self-evident, but on the other side of the road, OK. There used to be a shop with a car park. And then take the third alley, or rather, the second and then you can continue walking for a kilometre or so and then…" He just kept going on and on and on.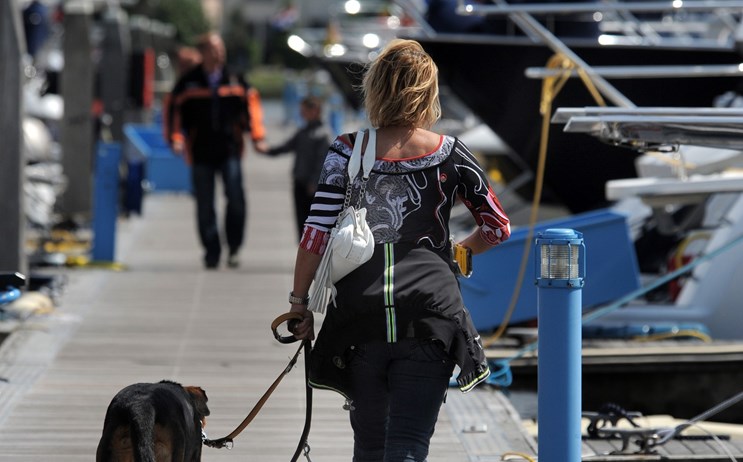 Such a nice guy! We couldn't bring ourselves to admit that we couldn't figure out heads or tails of his speech. When he concluded, "So that's the route to take," we assumed that was the signal to depart. We really hoped that we were going in the right direction. Otherwise, we would get another friendly explanation, and that adds hours to your walk. As soon as we were out of sight, we looked at each other. "Did you understand a word of that?" We just kept on following the route as we had originally planned to. But unfortunately, we did not find the sentry box.
When we arrived back in Philippine at the end of our walk, the village was bursting at the seams. It was lunch time, and everyone in Flanders had come here to eat mussels. The village was easy to find thanks to the hiking route network. Funnily enough, the signs marking the trails never say, "Oh no, better not."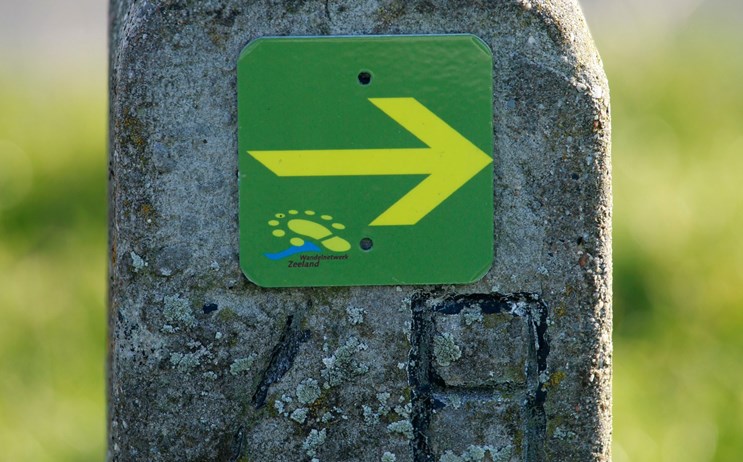 Want to read more blogs?
For example, on discovering street art, events in Zeeland's towns and cities, out and about with Zeeland wildlife, or diving into nature. There's something for everyone in Zeeland. Get inspired and make the most of your visit to Zeeland. Our blogs will explain what Zeeland lovers do with their time here. Find out more on our
blog page
!