Winter by nature
Written by: Ted Sluijter

Every month in the winter, a national goose census is held by SOVON Vogelonderzoek, the platform of Dutch bird counters. I work on it for one part of West Schouwen, together with our oldest son, Maarten, another committed bird watcher. Team Sluijter, that's us. Here is the report of our work on 19 February 2017.
Today, the fields are bare (though not barren). We'll see the occasional plots of fodder radish, often used as catch crop by the farmers for green manure. It adds nitrogen and organic material to the soil and helps to reduce beet nematodes (worms). Here in Westenschouwen, we see such a plot, with the necks and heads of Egyptian geese sticking out. We can see some small songbirds darting around, singing – we can tell they're meadow pipits.
The management of this inlay on the south coast of Schouwen was recently taken over by Natuurmonumenten, a nature conservancy body. Now that the brushwood has been removed, the area can now be used for grazing. The birds will be happy about that! Lapwings and oyster catchers will be the happiest, followed by shorebirds like sterns, the pied avocet and perhaps even the small ringed plover. Not that they know that today: they're mainly migrating species so they are still nice and warm in Africa. Today, though, the grey geese are here, already standing in pairs in the inlay. They'll be breeding in a couple of weeks. In the wetter parts, we can see various (spotted) redshanks searching for food.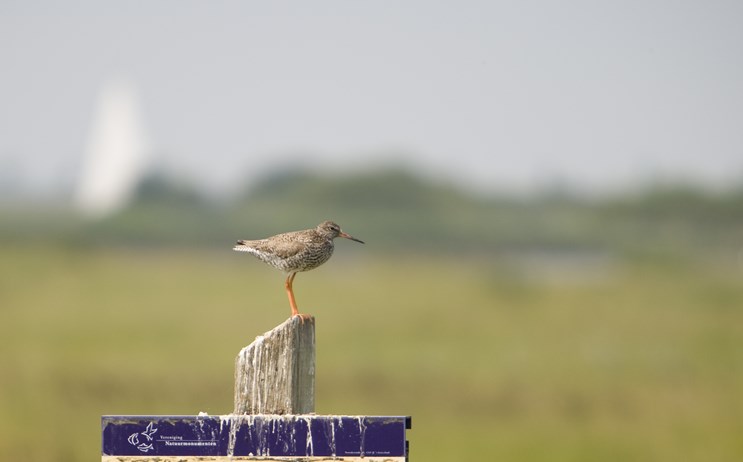 Every now and then, we see a buzzard. Mainly in low-energy mode atop a pole or street lamp, scanning the ground below with their super-eyes. Their staple food is small mammals, especially mice. We also see gaggles of geese – mostly the barnacle goose, with its strong black-white markings and hacking cough. Other geese include the grey goose, known for its firm orange beak, ideal for its tasks of digging up and devouring roots. Its favourite food: the remains of a beet crop.
Our beady eyes scour farther, on a far field: Ah! Gotcha! A real tyrannid bird this, the peregrine falcon. It perches unmoving, timelessly, on a clod of clay: nearby are lapwings and rafts of ducks. Whoever has seen a peregrine falcon out hunting – it's said to be the fastest bird on Earth – will remember that for a long, long time. No mercy.
Above a well-manicured meadow, a small bird climbs diagonally into the skies, in full song and takes up its position, transfixed in the air. Glory be! The springtime melody of the skylark. Yes, the heavens are tinted grey by a miserable drizzle, but spring is in the air. Further along, we see a splendid large egret standing on the slope of a dike. We hear lots of small busy songbirds in some stubble: it turns out to be a collected choir of greenfinches, linnets and goldfinches. Well, distractions aside, we've covered our assigned census area and have noted all the geese. Time for dessert. On the Brouwersdam, sea side.
It's really rather windy out here, but we can mostly stay in the car. Lots of groups of goldeneye and goosander. They're out strutting their stuff for the ladies: hey, it's spring. In Dutch we call these twerky courtship dances 'balt' (try: ball-t), at least with birds. We look further along, and find a group of common scoters – including a large one. And then a group of ten male eider ducks, real beauties! On the slopes of the dam, quite a few stilt walkers are out scavenging: ruddy turnstones, sanderlings and knots, and some brent geese and oyster catchers.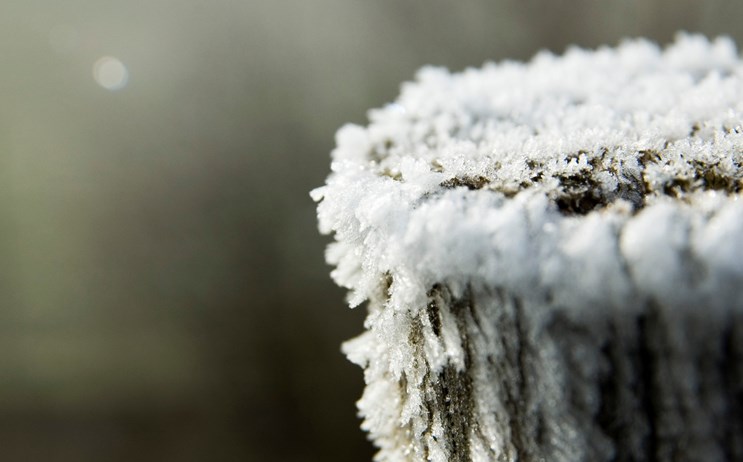 We spot a couple of purple sandpipers down there too. One has a ring and a small green flag on its leg. These inscribed tags serve to identify an individual bird. With the help of binoculars, a telescope or a good-quality camera lens, the details can be read and entered on a special website. When we do this at home later, we get to see the bird's life story. For the last four years it's been commuting between its wintering grounds here on the Brouwersdam (such loyalty!) and its breeding grounds up on SPITSBERGEN! Wow, excuse the expression, but that gives me goose bumps! All that way over the Arctic Circle. Flying straight as the crow flies (suddenly, our language is shaped by birds!), it's 1,500 km from Brouwersdam just to the North Cape of Norway. Then another 1,000 km over the Arctic… Respect!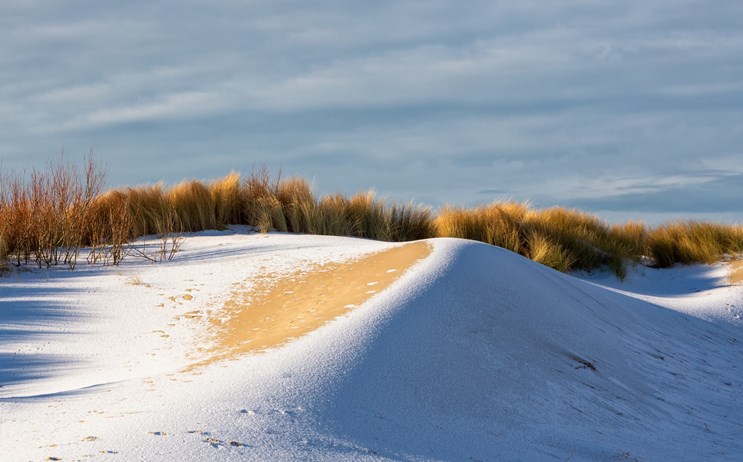 Want to read more blogs?
For example, on discovering street art, events in Zeeland's towns and cities, out and about with Zeeland wildlife, or diving into nature. There's something for everyone in Zeeland. Get inspired and make the most of your visit to Zeeland. Our blogs will explain what Zeeland lovers do with their time here. Find out more on our
blog page
!