Recipe: Crab burger
One thing you simply must do during your holiday in Zeeland is do some good cooking. Eating out, or at your place? This recipe for a crab burger comes from head cook Haiko Bergen. It is anything but an everyday dish, something special. A crispy fried exterior, and seductively smooth on the inside. It goes well with fresh sea aster and glasswort. The glasswort plant was once used in glass manufacture. Another name for glasswort is marsh samphire.
Ingredients
For two crab burgers you'll need:
4 thick slices of bread
400 grams raw crab meat
3 tablespoons mayonnaise
2 egg whites
4 tablespoons panko (Chinese/Japanese breadcrumbs)
2 spring onions, finely chopped
1 tablespoon parsley, finely chopped
4 tablespoons crème fraîche
1 tablespoon (or to taste) of horseradish
50 grams sea aster
50 grams glasswort
1 small shallot, finely chopped
1 tablespoon olive oil
Lime for garnish
Fresh fries
White beer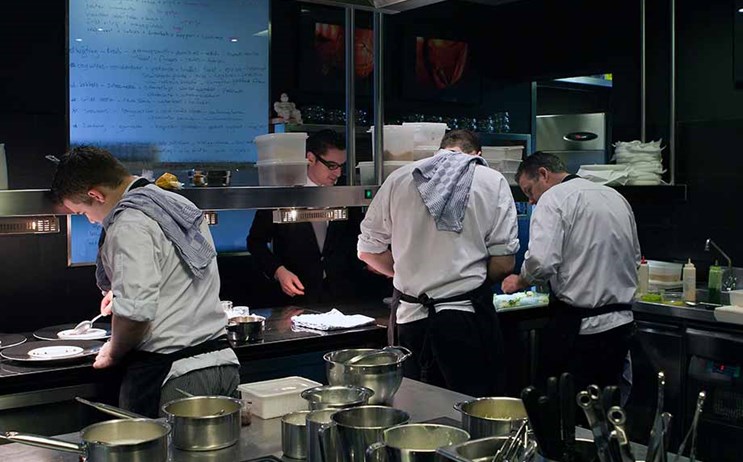 Preparation
Mix 4 tablespoons of crème fraîche, 2 tablespoons of mayonnaise and the horseradish. Finely chop the spring onion and parsley. Set aside two good pieces of crab meat.

Cut up the remaining crab meat, and mix in 1 tablespoon mayonnaise, 1 egg white and the spring onion and parsley. Pat this meat mix into two nice burgers. Beat the other egg white and dip the burgers in the mix. Cover the burgers well with panko.

Fry the burgers on both sides on a medium flame, until they are crispy brown on the outside. Set aside. Fry the chopped shallot with the glasswort and sea aster in the olive oil. Season to taste with the pepper. While these are frying, pop the bread in the toaster or under the grill.


Presentation
Let's build a stack! Place one slice of toast on a plate, cover with some sea aster and glasswort. Then put a crab burger on top, with a spoonful of the horseradish sauce. Now put one of those reserved pieces of crab meat on top of the sauce. Top it off with another slice of toasted bread.

Serve with fresh fries and a dish of the remaining sauce. Wash it all down with a glass of cold (Zeeland) white beer.