The beauty of Middelburg
Litanies of listed buildings, chic shopping, tempting terraces, fun(ky) festivals. The founding fathers must be drooling.
Middelburg's monumental listed buildings
At the last count, Middelburg had more than 1,200 listed buildings, classified in Dutch as 'monuments'. Step outside, to shop, eat, drink or be merry and you're history. The Golden Age, broadly from 1570 to 1700, stands out, represented by massive warehouses, impressive town houses, cobbled streets and alleys to creep through. Best picks: along the canals and the Kuiperspoort gate. And go with a guide: they do know best.
Abbey at the heart of it all
Middelburg started here, at the abbey. Around 1100, Flemish monks set up a monastery and it soon grew to be the hub of governance for the entire province. As centuries passed, the building was extended, as you'll see from the various, delightfully complementary, styles around. Still today, it's a special experience to while away a summer evening on the leafy Abdijplein. As ever, a guide will reveal the special jewels, like the herbarium, chapels and cloisters.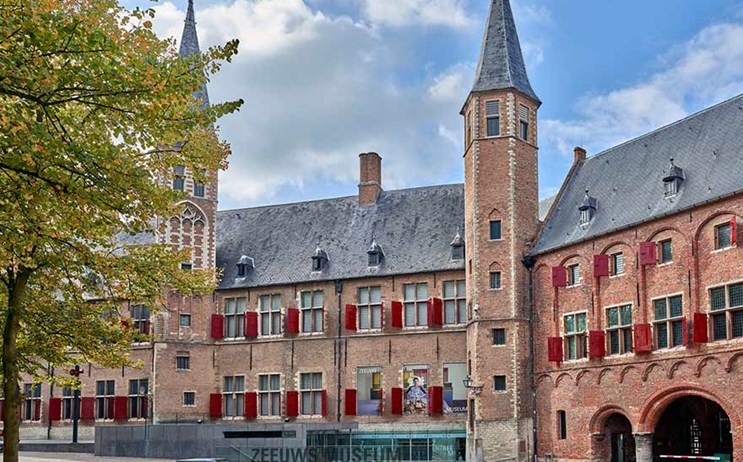 Top of the town
Abutting the abbey, its tower. Long John we call it, Lange Jan. At 90.5 metres high, it's one of the Top Ten Towers of the Netherlands. Feel it: 207 steps, a perfect view, and, weather permitting, you'll see why Zeeland is a family of islands.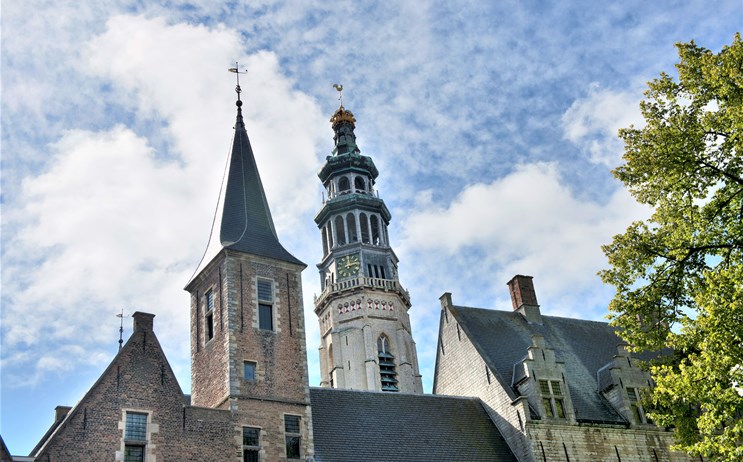 Marketplace, town hall
As soon as you set foot in the Markt, you'll be drawn to the Town Hall. Centuries of building, starting in 1452, were ruined by bombs in the Second World War — but there has been some very judicious restoration since. The façades, in particular, still feature statues and gargoyles. Tip: market day Thursday is when you'll find Middelburgers out and about on their weekly doings.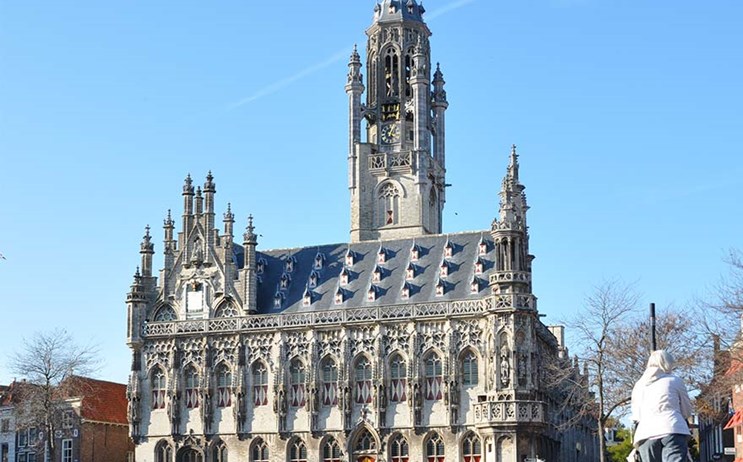 The best of the bastions
You know we're the city of listed buildings, but had you seen how green is our city? Our leafy bastions wind for some four kilometres around the town – quite some park. Fancy a walk? Watch out for a couple of sedate city windmills: Molen de Hoop and the Seismolen.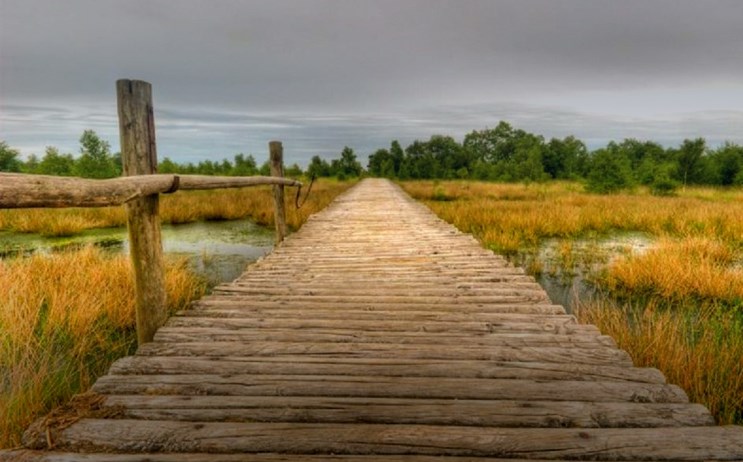 Rather nice little properties
Every generation aspires to its places away from it all. In Dutch, and Zeeuws, we call 'em 'buitenplaatsen' (outside). Middelburg's Golden elite built theirs with parks around. The Toorenvliet estate is a classic, but it too has seen its days go by. Around it are wartime bunkers, each telling its tale as a German commando post, one by one, over your mobile phone. Next door, the Ter Hoope estate is modelled as a castle. Sure, a wooded park, pride of a landscape genius, and a delight to stroll around.
Work out your own green belt around Middelburg: there's a guided walk in 'the countryside around Middelburg'.