Parks and gardens in Zeeland
The parks and gardens of Zeeland are well worth a visit. It can bring you inspiration and calm, and set you off on a relaxed walk to look around and enjoy. Scents and colours abound. Come on your own, or the two of you, or with the kids, or the kids' kids. Several picking gardens have special afternoons for children. Some are restful and instructive. Others let the young ones hurtle around a bit more, Climbing, clambering, discovering, the Zeeland way.
In Vlake, the Sequoiahof is now a complex of sheltered dwellings. Its magnificent gardens has more than 500 tall trees, as well as bushes, shrubs and plants. The Vrouwenpolder in Walcheren is the home of the subtropical garden Fort den Haak. Gardeners will adore its 2.5 hectare garden. The 11-metre 'mountain' has a waterfall for half its height, with a cascade of ponds, and palms and exotic plants. And, roses for my rose. A true spellbinder.
The Zeeuwse Rozentuin
Real rose lovers should head to Kats. There, the Zeeuwse Rozentuin has more than 1,000 varieties, plus some 120 clematis growing in their natural environment. This spacious landscaped garden is accessible. It hosts an annual exhibition of young Dutch and Flemish artists.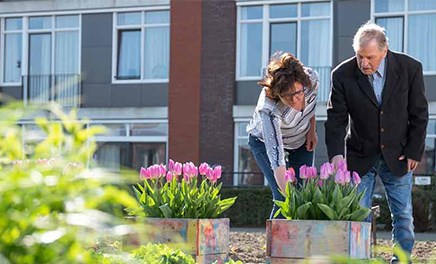 Tea gardens
Most gardens have modest catering facilities, and some of them – the smaller the better – are real jewels. Their tea gardens are oases of calm and beauty, with a blend of Zeeuws hospitality and sheer good taste. A farmer's cake or apple tart. Still warm from the oven.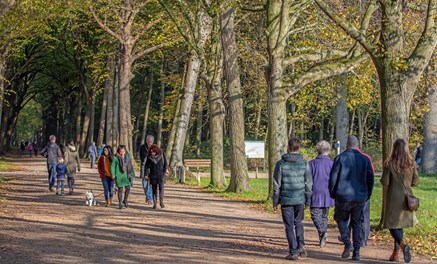 Landscaped garden of Terra Maris
The landscaped garden of Terra Maris is exquisite. This museum about the nature and landscapes of Zeeland -- the name means land of the sea – explains them all in the garden, on a small scale, with the appropriate vegetation. A dunescape, a former creek, a part of a sea dike. And a motte-and-bailey castle. Their nature trail is for intrepid discoverers, with 17 stops to add to your knowledge.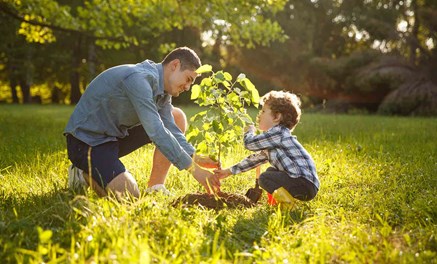 Groede Podium
Over in Zeeland-Flanders lies the Groede Podium, a park of a different order. Its rooms are themed, and furnished from natural products from the surroundings. It is housed in a village of bunkers, eleven of them being once the living quarters of the people working on the Atlantikwall project. New items have been added, but its history is still haunting. There's a restaurant and information centre about the area and its past. Do go to get the best from this blend of recreation, culture and nature.
Victoriadoolhof Eede and playing woods Terneuzen and Axel
The Victoriadoolhof (maze) in Eede is a labyrinth of hornbeam trees, in the pattern of the provincial arms of Zeeland. Every stretch of its three kilometres of paths ism fully paved, accessible for buggies, walking frames and wheelchairs. The parks in East-Zeeland-Flanders, in the playing woods of Terneuzen and Axel are quite a challenge. Wellies are wecommended. This is nature.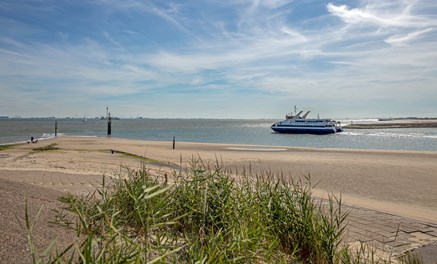 Hollandsche Hoeve
A mix of play-and-walks is what you'll find in the 'Hollandsche Hoeve' urban recreation park. A fantastic set of walking trails in a nature reserve, with not a few extras: sport, playing fields, midget golf, indoor and outdoor play parks, a water play garden, a wildlife garden.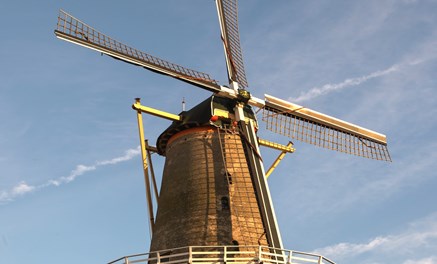 Gardens with statues and gardens with fields of flowers for the picking
Gardens with statues, gardens with fields of flowers for the picking, Zeeland has them too. Like statues in the Beeldentuin Achter De Westduinen in Ouddorp, and picky Pluktuin Bloemenzee in Kruiningen. On another level perhaps, create a garden or park of your own. A walk over the town walls of Hulst and Sluis, or through the Slingerbos woods on the former walls of Zierikzee, could get one growing in your mind.