The lighthouses of Zeeland
Maybe you've never known, as a mariner in need, the comforting glow of a lighthouse, but even on the land side, you'll appreciate the vital value of these beacons for shipping. For centuries, they have faithfully aided sailors to chart their course close to land, and avoid any shipwreck.
Lighthouse Westenschouwen (Haamstede)
Each lighthouse in Zeeland has its own type of light. This tells the sailor in which estuary they are – the Ooster- or the Westerschelde. Since each lighthouse sends signals at a special speed, the sailor can count along with its blinks and work out where they are. The power of the light is boosted by a system of mirrors and lenses in the lantern room: it can reach out to sea for dozens of miles.
By far and away the most famous lighthouse in Zeeland is the
Westerlicht
at
Burgh-Haamstede
. Its red-and-white striped tower – the added pattern is to help aviation pilots – was the inspiration of the old 250 guilder banknote. Standing at 58 metres above sea level, the Westerlicht is one of the highest lighthouses in the Netherlands. It is not open to the public.
Lighthouse Westkapelle
The Zuiderhoofd lighthouse is a prominent feature of Westkapelle on Walcheren. Also known as the
Hoge Licht
or Westkapelle Hoog, it was initially the spire of the
Sint Willibrorduskerk
. It survived the fire which engulfed the rest of the church, and was rebuilt as a lighthouse. It stands notably some distance inland from the sea, but being 53 metres high, it is head and shoulders above anything else in the village. Visitors are welcome, and free to climb its 207 steps up. The lighthouse gained worldwide fame when it featured in paintings made by Piet Mondriaan.
There is another lighthouse in Westkapelle: the cast iron
Noorderhoofd
, and first one of its kind in the Netherlands. It is located outside the sea dike, forming a leading light line with the Zuiderhoofd. A sailor following this light will head directly for Breskens.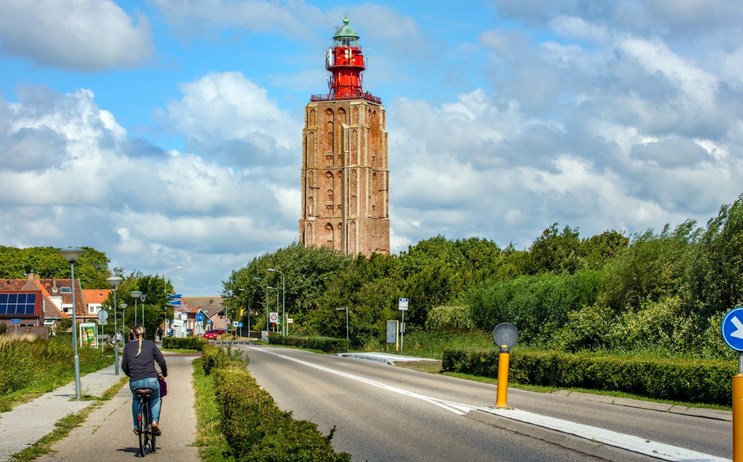 Lighthouse Nieuwe Sluis (Breskens)
In Breskens, the eye-catching
Nieuw Sluis
lighthouse rules the roost, with its distinctive black and white stripes. It towers above the sea dike at the entrance to the Westerschelde. It is part of a line of lights marking the mouth of the estuary. From the external bike path between Breskens and Nieuwesluis, you'll see the black-and-white tower from far off. Go on a Friday, Saturday or Sunday, it's open to the public.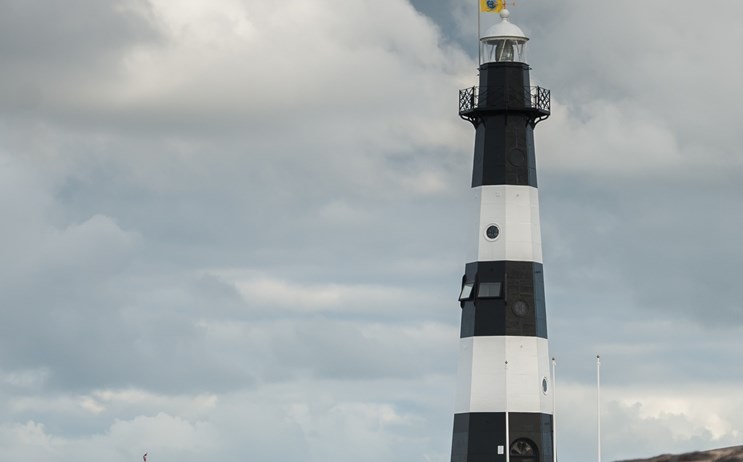 Discover more
sights in Zeeland