Network of footpaths Walcheren walks, waterways, dunes and dikes
Few places are as perfect for walking as Walcheren, or should we call it Walk-eren? Dikes, beaches, charming old towns, country estates, polders and sunken villages. The network of footpaths on Walcheren is extensive, many of them through rough terrain, explicitly laid for walking. The network consists of hubs, which – paired with the map 'Walcheren walks, waterways, dikes and dunes' – are helpful for creative souls who like to compile a route of their own. The original planners' art has been to let you wander and forget you're on Zeeland's most-densely (ex-)island. Zeeuws smart!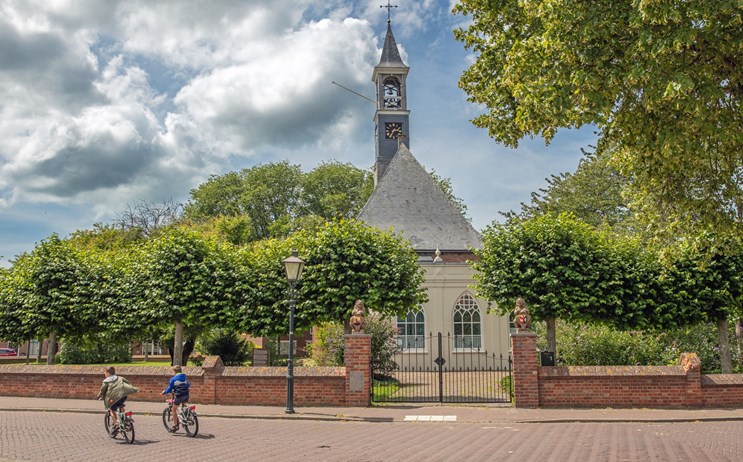 Walcheren gardens
At one time, this island had so many country piles, that people fondly called it 'the garden of Zeeland'. Not many have withstood the passage of time, though a handful remain in the
Manteling
, a relatively slim area of woodsy dunes, between Domburg and Oostkapelle. The wind is in charge here and has shaped nature accordingly, bending trees this way and that. Inland, they stand tall, with shorter and sturdier oaks closer to the coast. There are loads of lanes crisscrossing the woods, connecting the various estates –
Castle Westhove
among them. It now houses a Stayokay hostel – do spend the night! – and the nearby estate Orangerie is home to a museum on landscape and nature, called
Terra Maris
, that is: Land of the Sea.
A dune, a dike, a blowsy kind of day
Water is all around, literally, Walcheren. Dikes and dunes are the bodyguards, in a manner of speaking, of this peninsula, and many footpaths run along the coastline. Dunes between Vlissingen and Zoutelande are some of the highest sandy peaks in the country. Climb them, skip your indoor workout. At Westkapelle, the aptly named Panaromaweg on the dike ticks all the boxes, view-wise. It doesn't get much blusterier than this.
Oranjezon
is a nature reserve just beyond Vrouwenpolder, consisting of woodland and ample dune hills, it was once used for water catchment. Go, at dusk, to see some deer. Ssssst, quiet, though.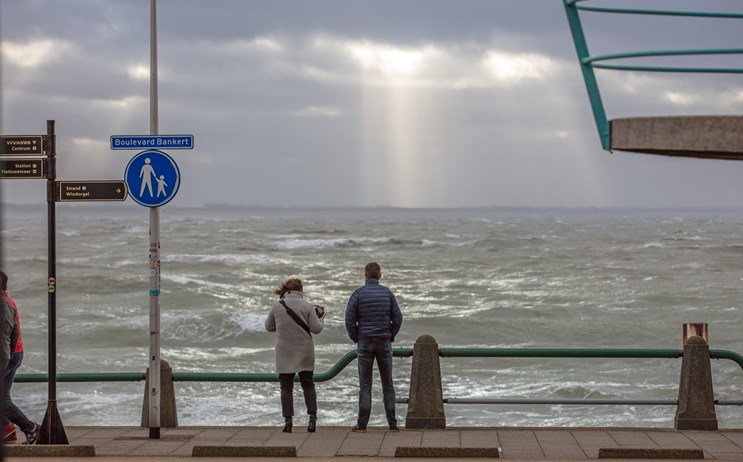 Waterways lead the Walcheren way
Way back, before cars drove their way into our lives, Walcheren transport was along the waterways. Nowadays, these fair ways are simply refuse water channels. Walks and waterways often go hand in hand, with fields beyond, or river banks, and the odd hand-pulled raft across the water. Make your way from Westkapelle or Domburg (called Wallichrum by the Romans) to Middelburg, along the Domburg Waterway. In turn, the Veerse waterway runs from Veere to Middelburg.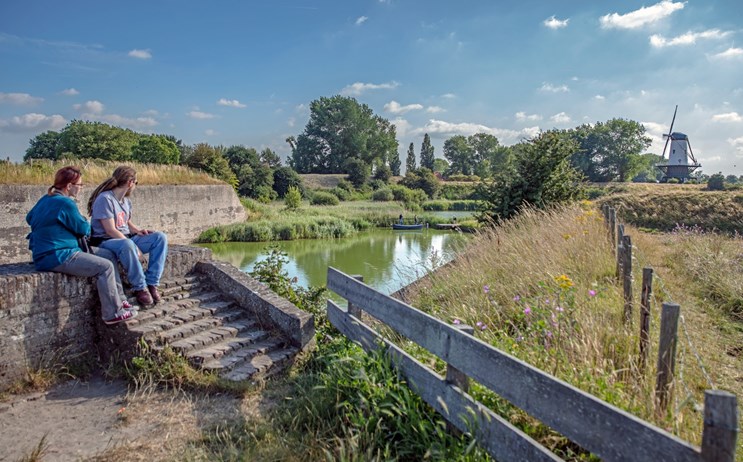 All good things come from Veere
Starting, or finishing for that matter, any walk in Veere is a brilliant idea – how about the one over the ramparts of this fortified town? There's even a raft for you to cross the canal with, not to mention some serious period appeal in the charming streets (think: Dickens). The Veerse Meer lake beckons you from afar, as you stand on the ramparts. The islands dotted all over the water could easily be mistaken for the sailboats on a windy day, and vice versa. There is a ferry to take you to Noord-Beveland, which has its own
network of footpaths
.
Rules of entry
Some routes traverse private property, we're the guests here. The following rules apply:


Entry permitted only between sunrise and sunset
Enter at your own risk
Dogs, horses, bicycles and motorbikes are not permitted, unless expressly stated otherwise
Keep a sensible distance from all livestock
The path is closed on 1st January (Happy New Year!)
The path may be closed temporarily at other times
Leave no trace
Failure to comply with these rules will see your permission suspended (under Article 461 Criminal Code)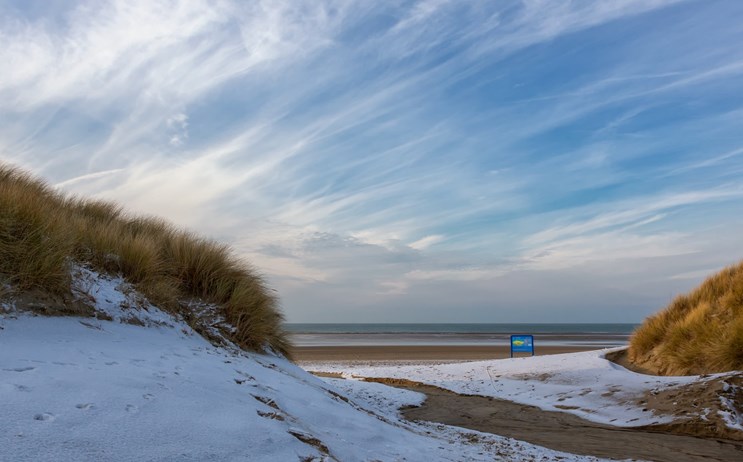 Access to private land
It is prohibited to access private land with dogs, horses, bicycles, scooters and motorbikes. Dogs might infect the livestock with disease, so some parts of the route are closed to dogs. The route map will clearly mark this – a red dot with an arrow – and will show the alternate path for you to take, over the regular road.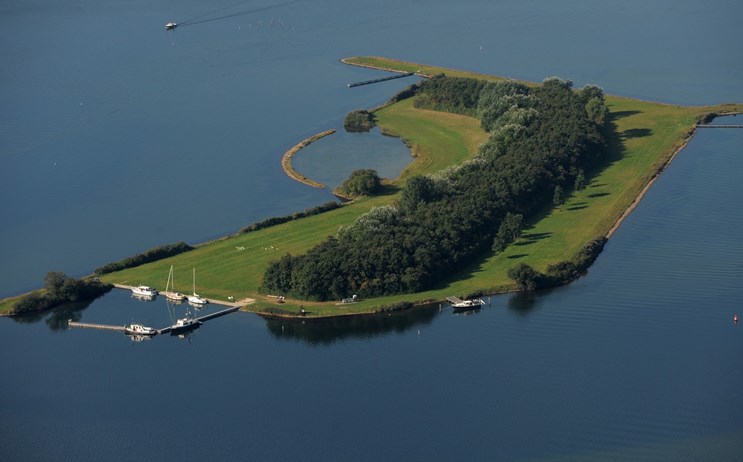 Personal safety
For your own personal safety, it is essential to keep a sensible distance from cattle. Do not feed them, ever. Horses in particular are bound to become very intimidating if you feed them. The footpath may be closed temporarily for maintenance or hunting. The land owner will have marked this on the route signposts, so that you can choose an alternative.

If we comply with these rules, we shall all be able to keep using these private grounds in the future.