Racy Zeeland walks
Written by: Sonja Barentsen, copywriter, communicator and translator at SBText

Not going to find any mountain paths around here, and, let's face it, it is very very flat. So where's the challenge in walking in Zeeland? Get this, it's all around you. For starters, you can plan your own routings across the entire province. You choose the challenge. Just on Walcheren alone there are 401 km of paths – get a hand on that. New tests are always emerging – here are my favourite five.
The coast marathon
Zeeland has just one real event for walkers – the 'Wandelmarathon'. The first October weekend every year sees hundreds of walkers doing the Schouwen-Duiveland to Zoutelande route. Super-heavy, more than 42 km long, but great fun. Bystanders will egg you on, and the music helps. Registration is often filled fast, every year. Good that you can do the 'Kustmarathon' route at less crowded moments – it's laid out with marked poles.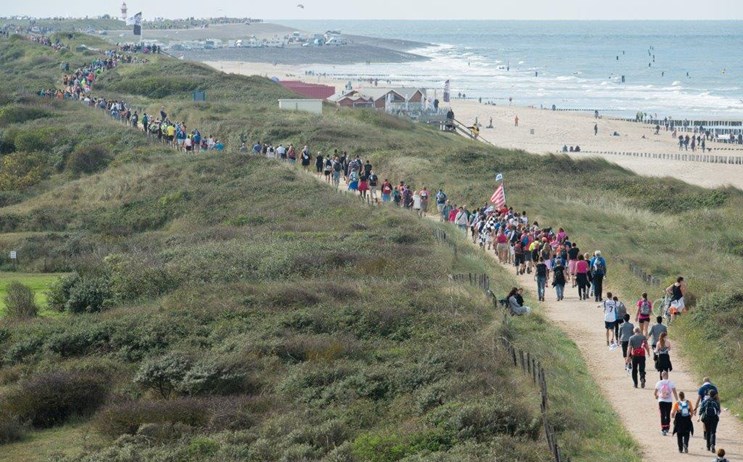 Loose sand, loose walk
I find that I work out best, walk wise, going through loose sand. And not just an itsy-bitsy crossing from one beach tent to the other, but a serious hoof through the sand for at least five klix at a decent rate of knots. Your leg muscles start to learn from dealing with the instable and uneven footing. Tough tip: head out walking at full tide, then you'll be bound to go for the soft sand.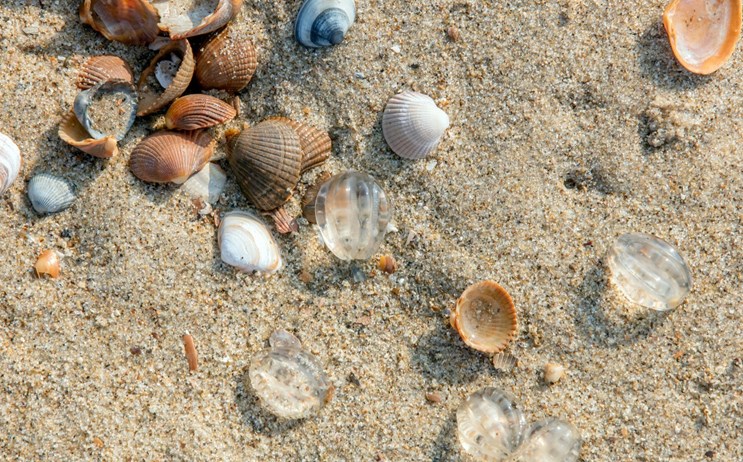 The coastal route from Domburg to Westkapelle, in a storm
No matter the wind direction, you'll almost always have a headwind between Westkapelle and Domburg. Check it when you set out, and hold your head firm into the storm. True, wherever you are on the Zeeuwse coast, the wind will make its mark – but ne'er more than up on the sea dike at Westkappelle. Wintertime, wow, then it gets really strong. At least as (em-)bracing as the hot chocomilk drink you'll have earned.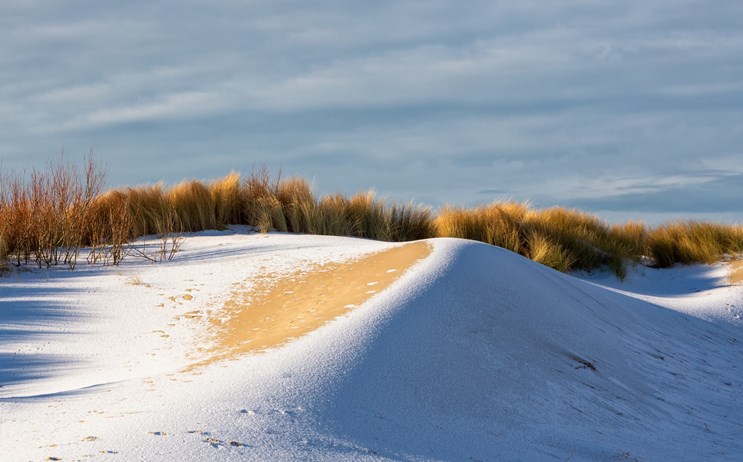 Marshlands and mudflats
If you thought that loose sand was heavy going, let me suggest you go out with a guide on one of Zeeland's marshlands and mudflats areas. Such walks tend to start off quite easily, on relatively solid ground. But when you need to cross a gully and sink deep in your wellies (boots) into the sludge, that's when the fun begins. The last time I went on a wet welly wander, I still had a lot of work to do afterwards – I was all rosy pink and could only think of all the beautiful things I'd seen. The entire afternoon, I just could not raise a single finger, let alone a cogent idea! I've already visited the splendid area around Sint-Annaland, with a professional guide. But I have to say that the mother of mudflats is, naturally, the drowned land (Verdronken Land) Saeftinghe.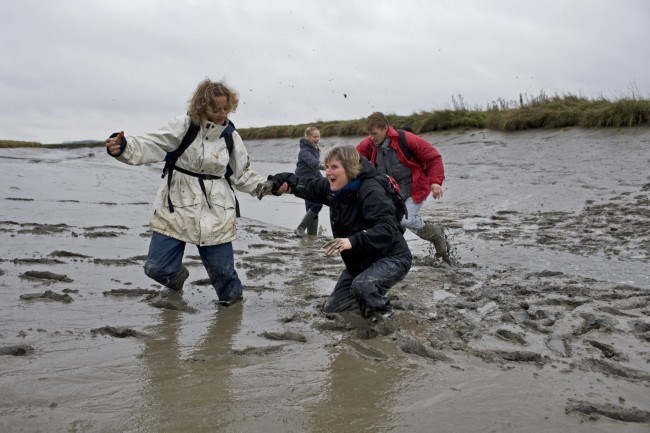 From Westkapelle to Vlissingen
You think that Zeeland is flat? No way! On the 'walk' from Westkapelle to Vlissingen, there's a good couple of 'calf-biters' (aka 'calf stingers', to borrow a biker's pain phrase) – and then steeeep ones – on the dunes. Just when you think you've made it to the top, the path takes you way back down. You'll often see serious runners rounding off their exertions up top but, believe me, even taking things easy, the descent is heavy too. You'll notice all this especially on the bits around Westkapelle and on the dunes between Zoutelande and Valkenisse – they can be high.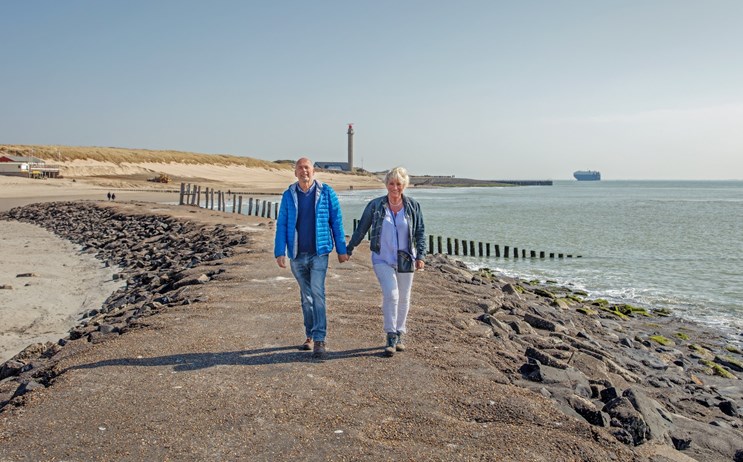 Want to read more blogs?
For example, on discovering street art, events in Zeeland's towns and cities, out and about with Zeeland wildlife, or diving into nature. There's something for everyone in Zeeland. Get inspired and make the most of your visit to Zeeland. Our blogs will explain what Zeeland lovers do with their time here. Find out more on our
blog page
!