Recipe babbelaars
We are all a boterbabbelaar, our caramely melts-slowly-in-your-mouth candy. This local product is coveted by sweet-toothed locals and tourists alike. Which is why it is often sold in storage tins featuring scenes of Zeeland and local costumes. The ingredients are few, the effort surprisingly little, and the delight lasting and yummy!
Ingredients
(makes about 40 sweets):
250 grams sugar
5 ml water
15 ml vinegar
15 grams butter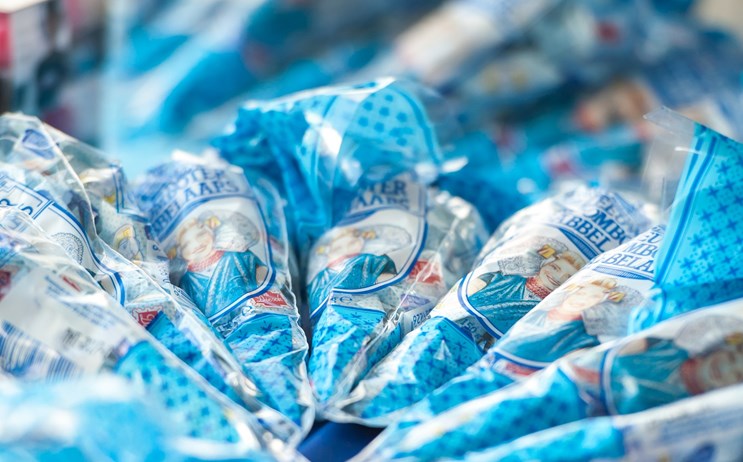 Preparation
Mix the ingredients in a steel pan, and place on medium heat. When the butter has melted, give just one stir to make sure it is all mixed in. No more stirring from now on. Let it cook to 150/160°C. If you don't have a thermometer, wait until the mixture darkened, has a bit of froth and has thickened slightly.

Remove the pan from the heat, and pour the contents out on to a large sheet of baking paper. It's hot, so make sure to wear gloves. Keep moving the mixture, until you can feel it is getting tougher. When this happens, it's time to pull out long thin strands of the mix. Cut these up into sweet-size shapes, while the mix is still a bit soft, and let them cool.

Put the babbelaars in an airtight container, sprinkling them with a dash of sugar to stop them sticking together. When they are cool and hard, close the lid. Go on, close it.