5 tips for little-known towns and villages in Zeeland
There are attractive towns and villages right across Zeeland. Some are well-known, others not. You'll find that the lesser-known places are just great for discovering. Curious to find out more about the undiscovered and little-known towns and villages of Zeeland? From 'Petit-Paris' to Zeeland's oldest town. We've listed some of these hidden gems below!
1. Groede artist village
Speaking of undiscovered jewels, Groede comes high on the list. Groede is an authentic village with shops and restaurants, but is the number one artist village in Zeeland-Flanders. In particular, the picturesque thoroughfare of Slijkstraatje - full of nostalgia and culture - is worth a visit. Take a beer in Herberg De Natte Pij, visit the old bakery or the Brouwerslokaal. Neither should the centre of the village be missed, with the Grote Kerk on the market square. And what about kids? They can play to their heart's content at Groede Podium, a playground on the site of an old bunker.
2. Aardenburg: the oldest town in Zeeland
Another of Zeeland-Flanders' (hidden) gems is Aardenburg. This is the oldest town in Zeeland. Even the Romans stayed awhile here! Experience the town's Roman past at the
Archeologisch Museum Aardenburg
and admire the impressive Kaaipoort, the only town gate still standing in Aardenburg. If you're looking for a nice walk, then try the
Wallen van Aardenburg
. These ancient town defences have surrendered themselves to nature.
3. Brouwershaven; jewel of the Grevelingenmeer
The town of Brouwershaven lies directly on the expansive waters of Grevelingenmeer. Watersport enthusiasts have long discovered its attractions. Brouwershaven is a small and characteristic town with its own marina. Why not take a
cruise
(or seal safari) on
Grevelingenmeer
? Or discover its charming historic town centre? Did you know that after Zierikzee, the town has the most listed monuments on the island of Schouwen-Duiveland? There is no lack of delicious eateries in town either, for example, try out those on the market square.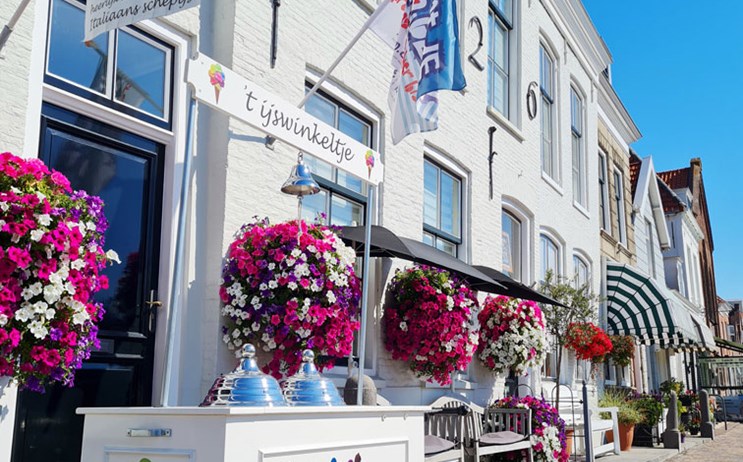 4. Tholen; historic waterside town
The island of Tholen has a town with the very same name. The town has a rich past and is situated on the water's edge. The yachting marinas, along with the historic town centre - which to this day is surrounded by walls and forts - make Tholen the perfect place to visit. Take a stroll on the town walls, wander through the narrow streets lined by historic buildings, rest awhile at one of its delightful restaurants, or head into its lovely shops. A visit to the Grote Kerk is a must. Tholen: a great place to spend a day!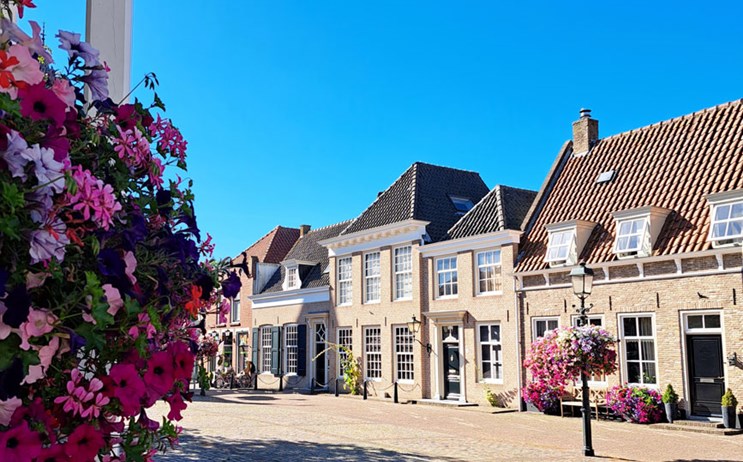 5. IJzendijke; Petit-Paris
In the middle of the battle lines that were drawn up between Dutch and Spanish forces is the small stronghold of IJzendijke. It's not without reason that this atmospheric town is called Petit-Paris. This is a reference to times past when many of its inhabitants spoke French. IJzendijke's nightlife still retains the Gallic charms of yesteryear. Many of its restaurants and bars still bear French names. In
Het Bolwerk museum
you can discover how the town was defended in olden times. The beautiful town houses with their gables, in combination with works of art which abound here, mean that IJzendijke simply can't be omitted from this list of undiscovered towns and villages in Zeeland-Flanders.
Inspire yourself
a day out in Zeeland?