Grevelingenmeer
The Grevelingenmeer in Zeeland and South Holland is the largest saltwater lake in Western Europe. You can have a laid-back family holiday, or go for a more active day out – conditions here are perfect. In the nature reserve, with its rich offerings, you'll find a bounty of fun to enjoy and great times for all.
Get your feet wet, and more
Grevelingenmeer is a sweet spot for all kinds of water sports, thanks to its serendipitous blend of sea breezes and happily-absent strong currents. The lake is ever awash with boats of all stripes and sizes. Sailing, fishing, motored, you name it, we've got it. Water skiing, surfing and diving enthusiasts pop up after enjoying their marine pastimes. Not aquatically gifted? That's okay, too. Diving, sailing and surfing instructors a-plenty to teach you – no watering down the fun, though!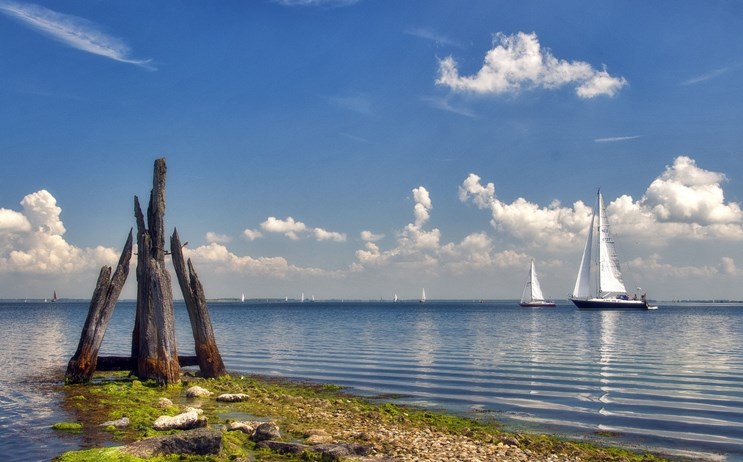 Ship, ahoy!
Taking a boat out for a spin on the Grevelingenmeer is for everyone, not just those with a boat of their own boat and/or sailing licence. Boat renting options galore, with or without a licence. Alternatively, go on a boating cruise. A trip like that is sure to bring sightings of sunbathing seals, grazing cattle on the many little islands. Pack a picnic and moor at one of the jetties on a former sandbank, like Hompelvoet (Clumpy Foot), Dwars-in-de-weg (Get-in-the-way) and Veermansplaat (Ferryman's Bank). Sandwiches with a side of awe-inspiring natural beauty, anyone?
Surfing
The sea wind and lack of strong currents make Grevelingenmeer a popular place to (learn to) windsurf. Between the cheerfully coloured sails there's room for some 'supping' (short for stand-up paddling). Wind or no wind, sup is extremely popular. You manoeuvre over the water while standing on a surfboard and paddling. You will just need strength, agility and balance – a smile will come on its own.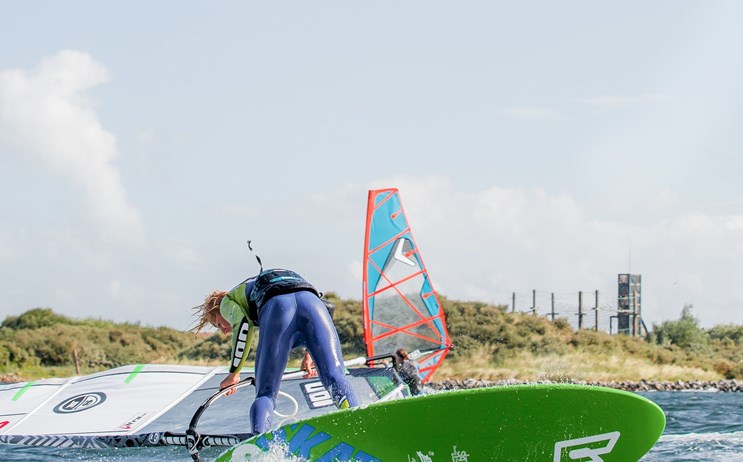 Under water
The largest saltwater lake in Western Europe is an underwater paradise. Its ultimate challenge: diving for shipwrecks. The clay and sand particles have sunk to the bottom due to the stagnant water, making for a stunningly clear underwater view. Admire the sea anemones, goby ray fish, mule fish, eel to butterfish (or rock gunnel) and herring. An unexperienced diver? No problem. The Grevelingen is an excellent area to get to know the unique underwater world of the Delta.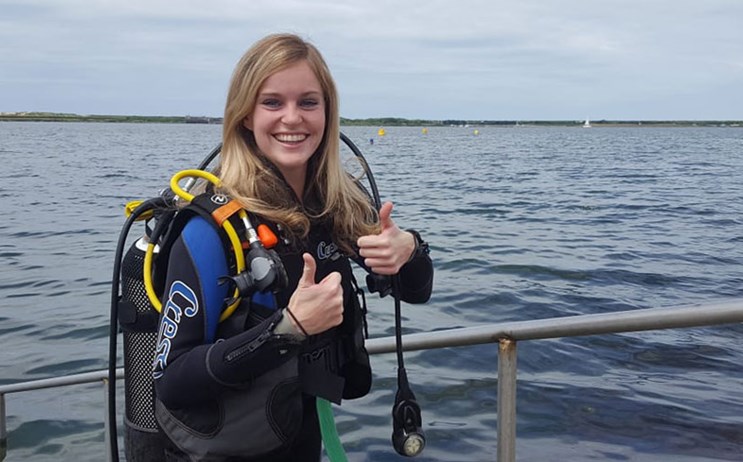 The Waterjump
A ramp stretching some eight metres high, 25 metres long and five metres wide, the Waterjump on the Brouwersdam is for those daredevils who long for some seriously breath-taking leaps into the water. The harder they come …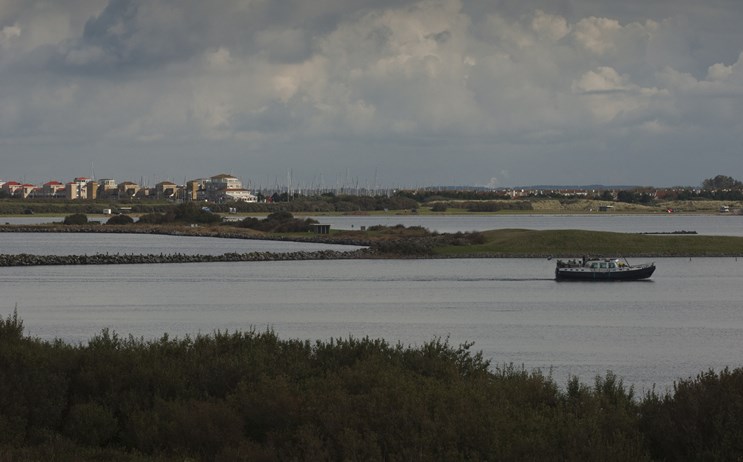 Cycling and walking
People who walk or cycle along the banks of Grevelingen will (almost) go into sensory overload. The easy hub-network junctions helps you map out a cycling or walking route of your very own. Be sure to take a breather during your day at one of many cycling cafes, or use them as a starting point.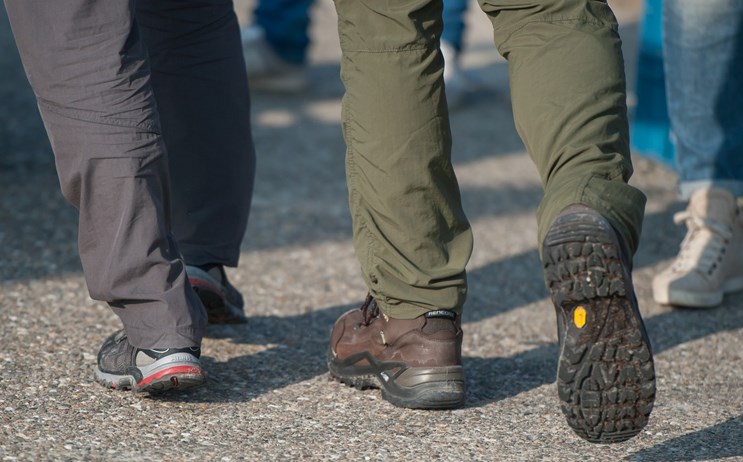 Mountain biking
Fancy more of a challenge? Take a mountain bike for a spin on the 4.7-kilometre-long track at the Brouwersdam near Port Zélande. Besides the exhilarating ride through woods and thickets, your thighs will be tested on the steep slopes of the dunes. The grassy fields along the water, vistas and all, are surely a leg-soothing intermezzo.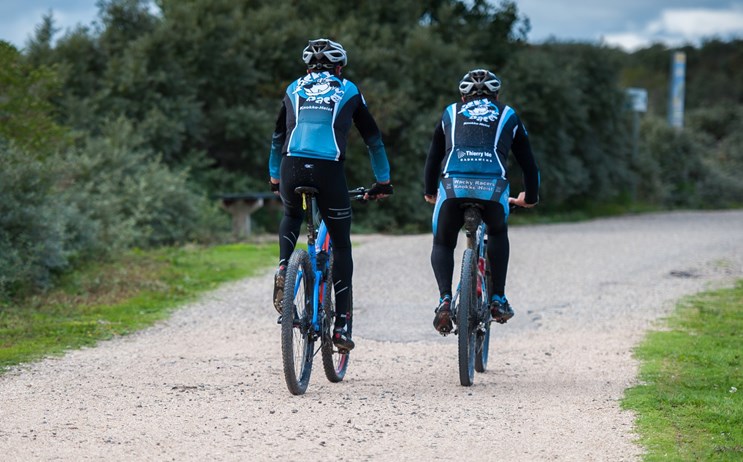 Zeeland ferries
Wherever your bike takes you in Zeeland, the water is always close by. You will surely spot a sliver of distant land, spiking your curiosity for what lies beyond. You must go and explore the other side, and guess what? You can. Summer sees several ferries join the (former) isles of Zeeland together. You can cross the Grevelingen at De Punt-Brouwershaven-Brouwersdam. Simple, fast, and fun, too.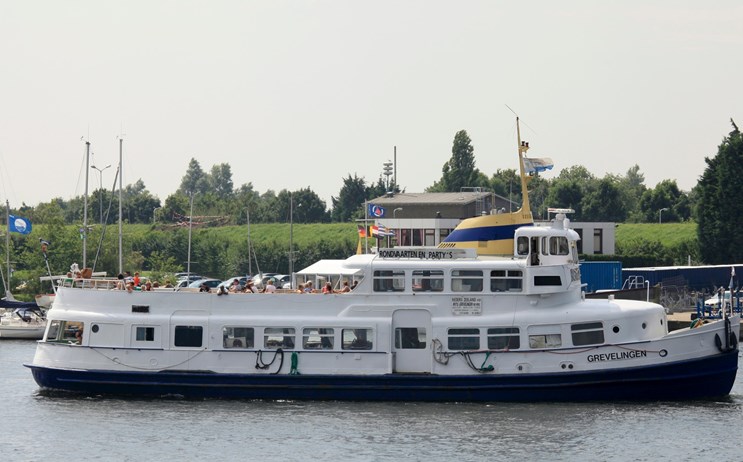 Culinary
The Grevelingen dishes up a true culinary feast to please many a palate, every day. Fresh Grevelingen cockles and eel feature high on the menus of local restaurants in the area. Venture inland from the lake and your reward will be all kinds of down-to-earth and artisan goodies from farm shops, such as salsify, parsnip, orchard fruit, strawberries, free-range eggs, farm cheese and even Schouwse wine.
Top t(r)ips
During a trip around the Grevelingen you will find you are spoilt for choice, with so many different things to do. Veer off your route and discover even more. There are so many activities, attractions, cafés, restaurants and shops that you can spend hours of fun on the islands of Goeree-Overflakkee and Schouwen-Duiveland and on the Brouwersdam.
1. Spot the seal
When you cycle or walk along the water, you can spot the seals through your binoculars as they sunbathe at Roggeplaat. They're also regulars at the locks of the Brouwersdam, North-Sea-side. Want to see them up close? Sign up for an excursion!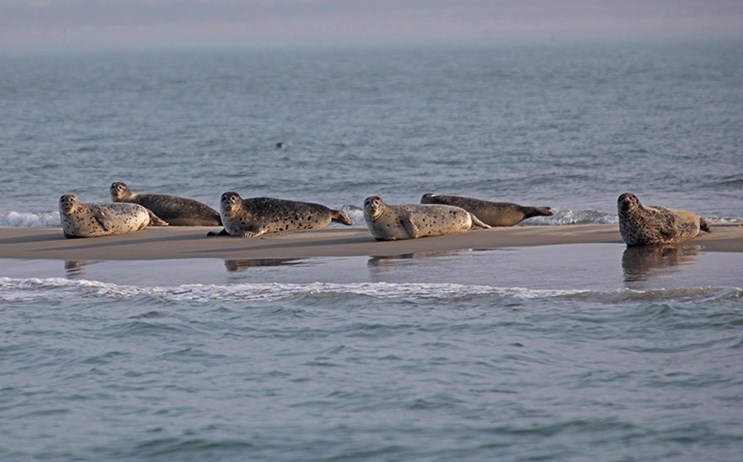 2. Tram Museum
On the islands of Zeeland and Zuid-Holland, before the 1953 flood disaster, there used to be an extensive tramline network. During the Second World War the tram lines were already badly damaged and the flood disaster delivered the final blow. Bye-bye tram, hello bus! The Tram Museum paints a vivid picture of this transport of the past, with photo presentations, video images and models. A ride over the Brouwersdam in an original steam or diesel tram will round off your visit to the Tram Museum. All aboard please!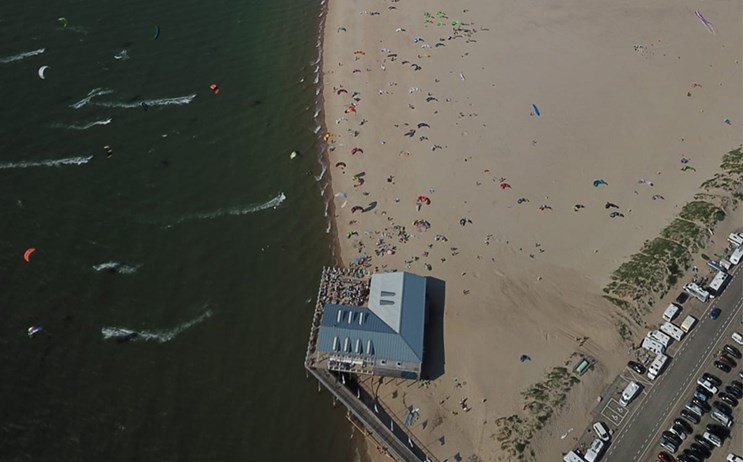 3. Vineyard 'De kleine schorre'
When you think of the origins of wine, you mainly think of countries such as France, Chile and South Africa, but certainly not Dreischor! Think again. Wine is produced from grape to bottle at 'De kleine Schorre' (the tiny berry) vineyard and this Zeelandic wine is even served on KLM flights. Come round and join a guided tour or wine tasting!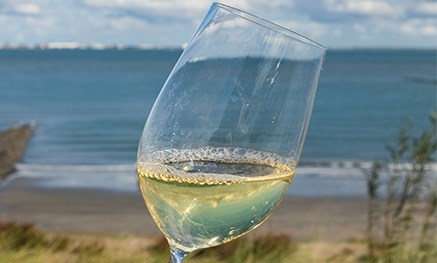 4. Concert at Sea
Sun, sea and music in a unique locale. What began in 2003 as a one-off performance by the nation's iconic group Bløf on the Brouwersdam, was so successful, so special and so Zeeuws it simply had to have a sequel. Concert at Sea has grown into a large-scale annual crowd puller and, with more than 60,000 visitors and international artists, is one of the top concerts in the Netherlands. Part of the national landscape. Sunsets included.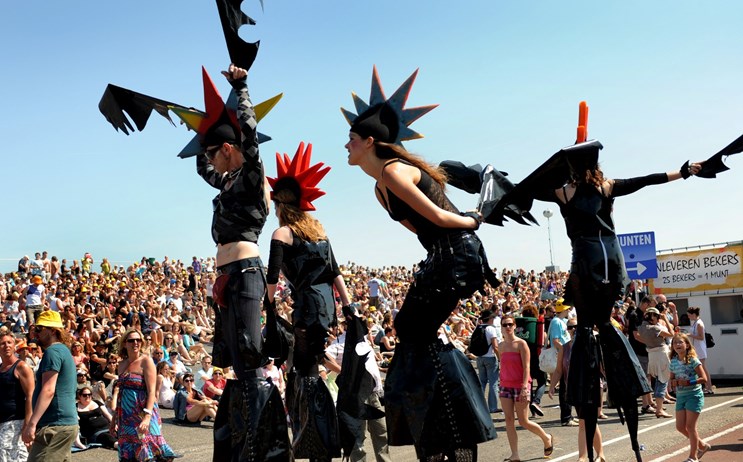 5. DAM-X
DAM-X is a multi-day surfing extravaganza on the Brouwersdam. Once a year it hosts the key windsurfing event of the Benelux. Top surfers show off their talents and beginners can experiment and learn. After all that, good food and good parties extend the fun. DAM-X takes place at Zeil- en Surfcentrum Brouwersdam in Ouddorp.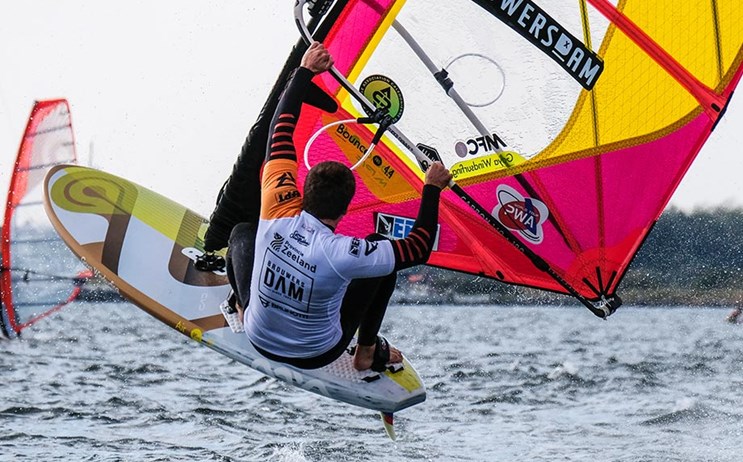 6. Fishing days Bruinisse
With a slightly different programme every year, Bruinisse is brimming with all things fish-related during its three-day feast in mid-July. A 'Miss Fishing' contest, the fair and a final evening of partying are always sure to please.