Top 5 towns for shopping in Zeeland
Need a change from the basic pleasures of beach and sea? You can shop til you drop in several towns, from well-known brands to special boutiques. The occasional break on a delightful terrace will let you take stock, fine-tune your list (again) and recharge your batteries. And, then, off you go, just one more time.
Goes
As well as the well-known nationwide chains, Goes has many delightful boutiques. Whether you are looking for classy women's fashion brands, children's clothing or home decorations, Goes has it all.
Enjoy liquid refreshments and a bite to eat at one of the bars and restaurants and admire its monuments, such as the town hall and the Maria Magdalena Church. Looking for tips for Goes?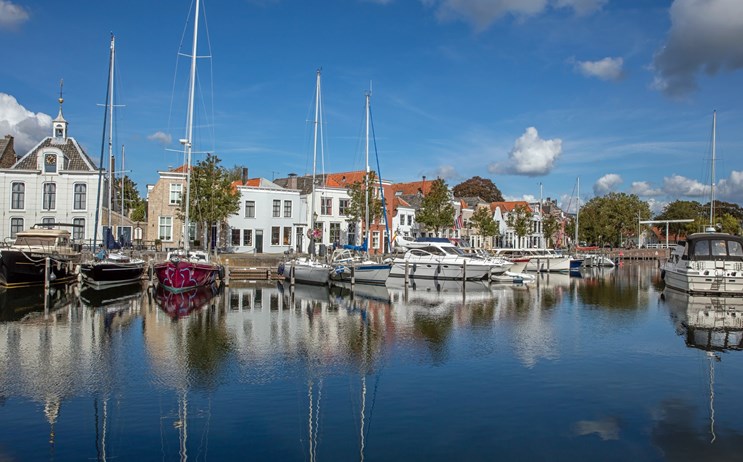 Middelburg
In monumental Middelburg, part of the grand streetscape is in the diversity of shop fronts, boutiques and specialised outlets. And if words start to fail you, go graze the shelves of the Drukkery, one of the country's finest bookshops. Or Plantaardig, the plant paradise! Ready for a break? Then rest awhile at one of the many pavement cafes.
Sluis
You can find great shopping in Zeeuws-Vlaanderen too! Inside its historic town walls is the vibrant town centre of Sluis. A wide array of small shops and exclusive and mainstream brands. The epicurean character of the town can be savoured in many of its bars and eateries.
As shops are open on Sundays too, there's always quite a buzz around town. PS. Don't forget to visit the old town hall (Belfort) and ascend the tower. Need more tips for things to do in Sluis?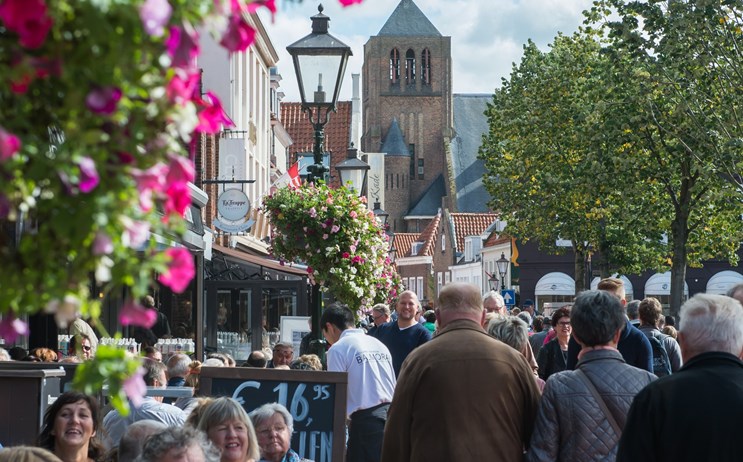 Zierikzee
When you're walking amongst all those historic buildings and past welcoming pavement cafes, you might easily forget you came for the shops. Try Omoda for example. Zierikzee too, is known for its wealth of independent stores. The artistic character of this harbour town is reflected in the many antique shops, boutiques with hand-made jewellery and art galleries. Need a break? Then why not visit one of the many pavement cafes at Havenplein or at Nieuwe Haven? PS. In the summer, take a look in Zeeuwse Hemel: pinch yourself and you might think you were in France in this verdant terrace garden. Need more tips?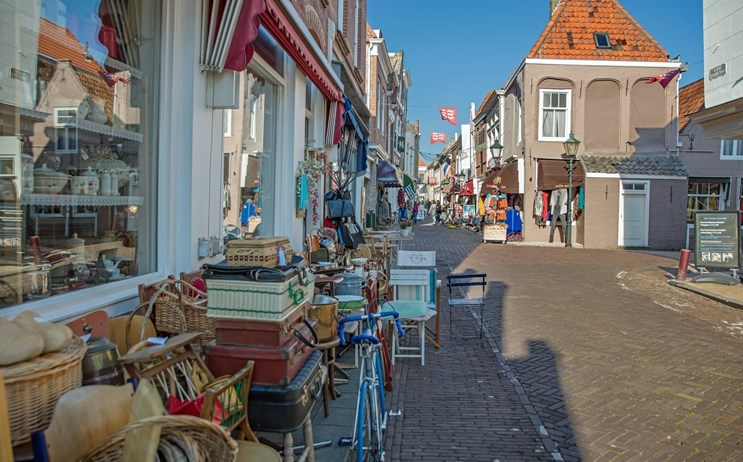 Hulst
Yet another shopping tip in Zeeuws-Vlaanderen! The fortified town of Hulst is a delightful little town combining epicurean tastes with modern retail facilities. Visitors from south of the border in Belgium can often be found here. In the town famous for the tale of Reynaert the Fox, you can browse between well-known brands, as well as more exclusive shops.
The shops are open on Sundays too. While you're here, take a look at the historic Basilica or take a walk around the ancient town walls.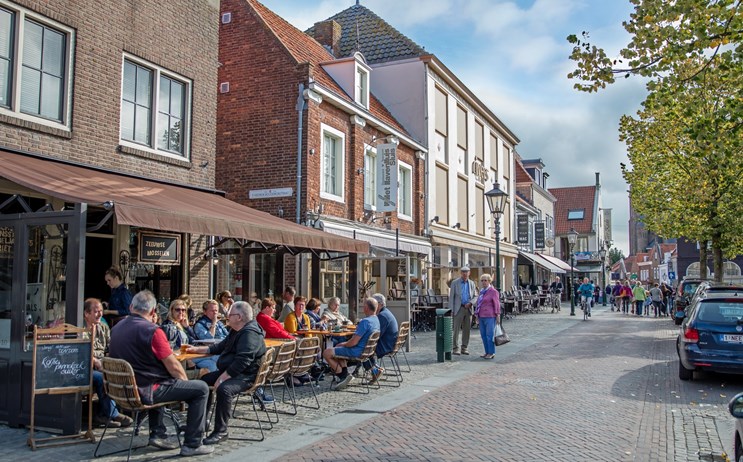 More inspiration for
Shopping in Zeeland!