Top shop hops of Zeeland
Need a change from the basic pleasures of beach and sea? You can shop til you drop in several towns, from well-known brands to special boutiques. The occasional break on a delightful terrace will let you take stock, fine-tune your list (again) and recharge your batteries. And, then, off you go, just one more time.
Sluis
Tucked up inside the old town walls, you'll find the lively shopping lanes of Sluis. Small traders' shops and exclusive names throng among the usual brands. Seven bustling days a week.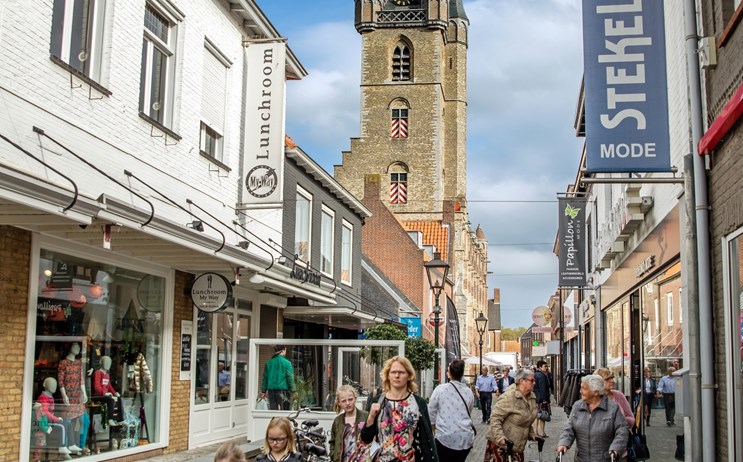 Zierikzee
Be sure you're super alert in Zierikzee, otherwise all the monuments and gezellig terraces might divert your attention from the extensive shop-opps. Well-known stores almost nestle among the small specialist outlets. Especially good for clothes, jewels and trinkets.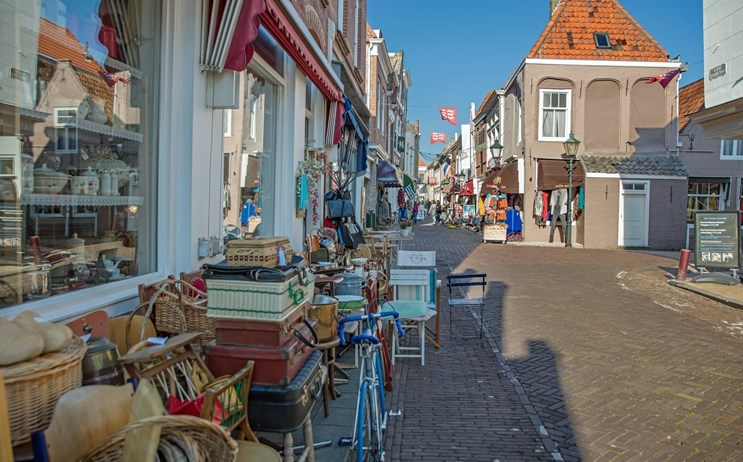 Middelburg
In monumental Middelburg, part of the grand streetscape is in the diversity of shop fronts, boutiques and specialised outlets. And if words start to fail you, go graze the shelves of the Drukkery, one of the country's finest bookshops.
'Gooseville' Goes
For centuries, people from every walk of life all over Zuid-Beveland have made tracks to Goes for their weekly shop, trade and gossip. The sphere of the market still rules the roost on Tuesdays in 'Gooseville'. On other days, downtown is just one heck of a place to go shopping.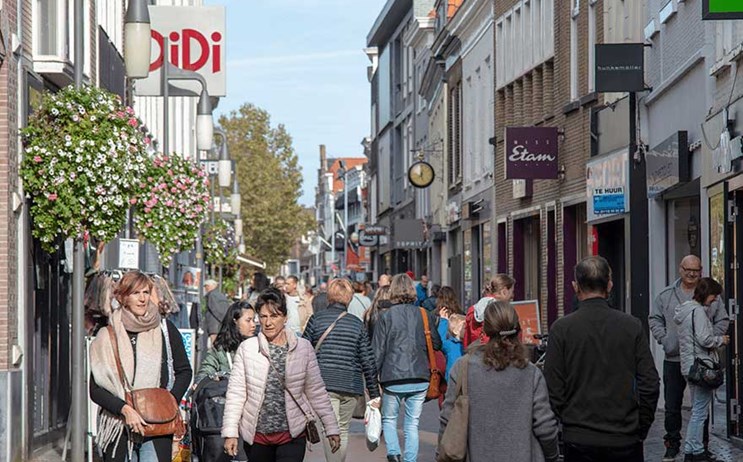 Hulst
In fortified Hulst you'll find many modern shops. On the one hand you have your mainstream shops, on the other hand more exclusive boutiques. The town known for the book Of Reynaert the Fox is flamboyant and the shops are open even on Sundays.