The best activities in Zeeland for kids this autumn
Written by: Zeeland.com
Zeeland is beautiful at any time of the year. Perhaps no more so than in the autumn! The tourist masses have long departed, the trees are beginning to turn and on the beach you can enjoy the sea breeze in your hair all the more. Kids too, can have a whale of a time. If the weather's fine, head into the outdoors: there's still more than enough to do when the weather turns autumnal. Here are 8 tips for what you can do with children in Zeeland this autumn.
1. Gnome trails!
Gnome trails? Yes, they really do exist! For example, in the
forest of Westerschouwen
. Get your kids to pull on their rucksacks, don their pointed hats and take up the challenge, with a full list of tasks! In the meantime, you can enjoy the beauty of the forest around you! A colourful bead necklace and the gnome markers point the way. Gnome trails can also be found in
Braakman-Noord
and the
Clingse woods
.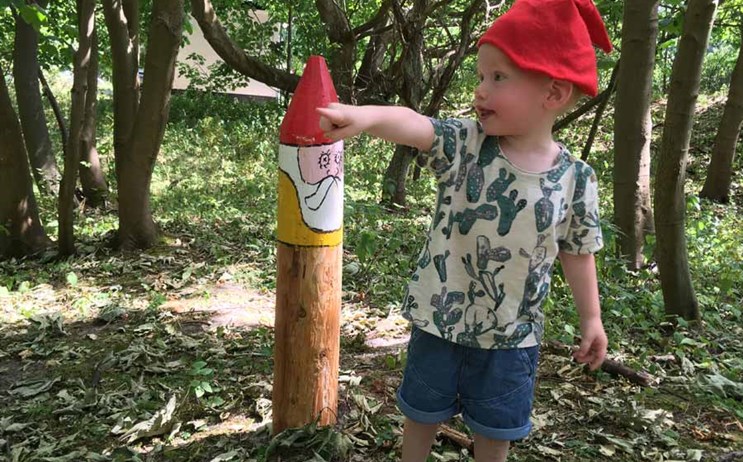 2. Mushrooms, chestnuts and pine cones
When the trees are at their most colourful and the ground is covered in a rich carpet of chestnuts, mushrooms, acorns and pine cones, it's time to head into the Great Outdoors. Go mushroom hunting with your kids down in the woods, for example, in Gadra. It's not without reason the woods here are called the mushroom woodland!
Here
you can find all kinds of information, for example, about things to do. Why not collect a haul of horse chestnuts and make a spider's web of them at home? Want to know the best locations for this? How about
Poelbos
near Goes, the
Westerschouwen forest
or the nature reserve at the
Manteling
near Oostkapelle. Discover
Zeeland's forests
!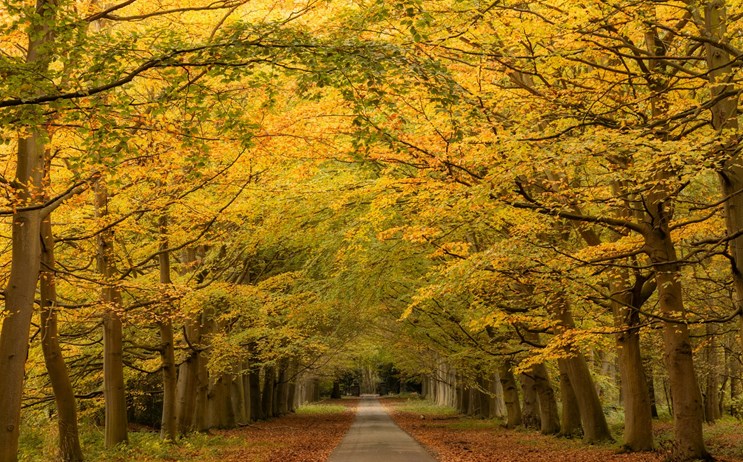 3. Discover the tropical zoo
Zeeland has several zoos but one of the most fascinating, especially when it's raining, is
Berkenhof Tropical Zoo
at Kwadendamme. This tropical paradise is home to animals such as parrots, monkeys, snakes, chameleons and brightly coloured frogs! Children can play to their heart's content in the indoor Kids Jungle (a whopping 1200m2 in size), stand eyeball-to-eyeball with gigantic dinosaurs in the Dino Expo, and take part in many more adventures.
4. Museum visits with the kids
Zeeland is home to many museums which are just perfect for kids! For example,
Sjakie's chocolate museum
in Middelburg. Children are taken on a voyage of discovery through the 'factory', can win a 'golden ticket' and can sample some delicious chocolates for themselves. Or why not travel back in time on a real steam train at
Stichting de Stoomtrein
in Goes? Check out our (child-friendly)
museum
page, with lots of other ideas!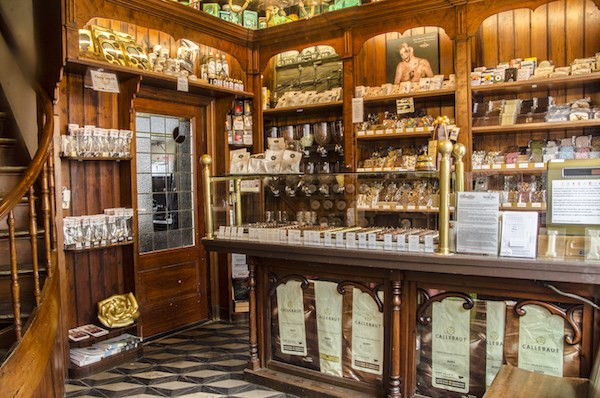 5. Join in a spine-chilling Halloween procession
At the end of October each year, almost every town and village organises its own Halloween procession. Decked out in outfits and Halloween lanterns, children go from door to door. What's more, there are lots of other creative activities associated with this theme. Some garden centres organise special sessions for kids to hollow out their pumpkins. Can't get enough? Why not get your kids to help you make Halloween cup cakes with you?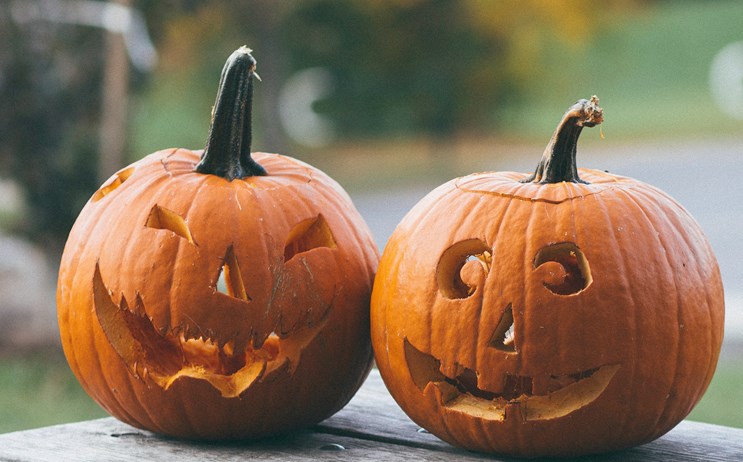 6. Visit an indoor playground
If you're looking for somewhere to play and discover new talent on a rainy day, you could do worse than to visit
't Klok'uus
in Goes. This is the largest indoor and outdoor playground in Zeeland. The kids can whoop it up on the freefall slide, overcome their fear of heights on the 8-metre high Spidertower, or race each other to the top of the giant climbing frame! And if it's not raining? Why not enjoy the outdoor play area which, amongst other things, has a bungee trampoline, a go-kart track and a rope course. The
Bambini
play centre is also a big hit with kids!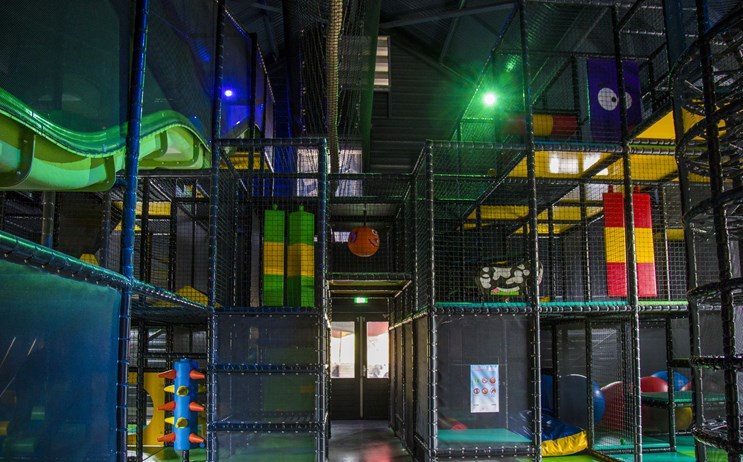 7. Let your hair down in an amusement park
In Middelburg there is a mini-amusement park for kids:
Mini Mundi
. It has is an indoor play area, a small theme park and even a miniature park. In collaboration with Madurodam (in The Hague), a miniature one has been built here in Walcheren. A feast for the eyes! The amusement park is fully geared up to children and includes a swing ride, a rollercoaster, a merry-go-round and a pirate ship. Well worth visiting!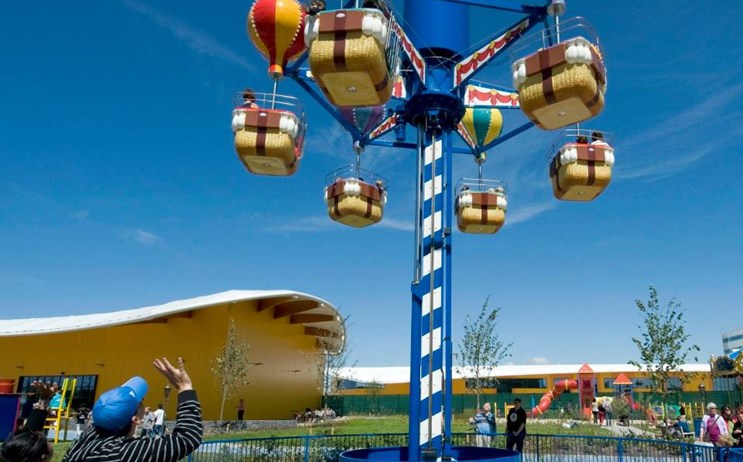 8. Glow-in-the-dark crazy golf
One of the most fun activities for kids is crazy golf. What better than to be in the outdoors and combining it with a tasty pancake on the restaurant terrace? This is possible in the autumn too, but with an indoor variation.
GlowGolf Middelburg
has its own amazing crazy golf course. Each hole is colourfully illuminated with a life-size, glow-in-the-dark animal. What a whole lot of fun!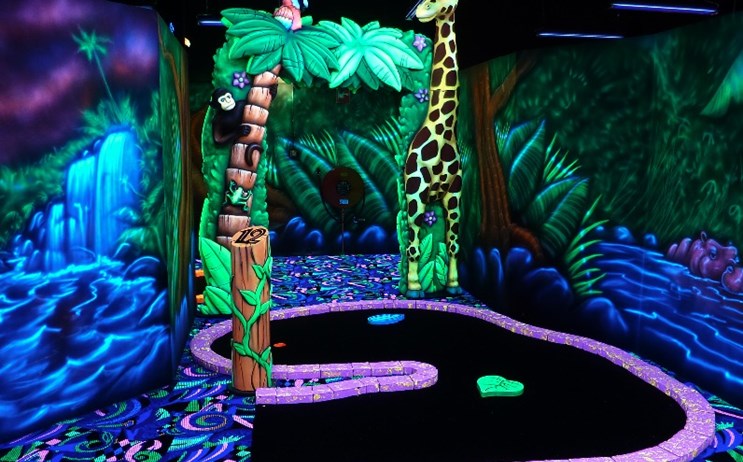 Events
From discovering underwater animals at the Terra Maris museum to a nature trail in Westerschouwen; Staatsbosbeheer and Het Zeeuwse Landschap also organize fun activities for kids in the autumn. Curious to know more? Take a look at the events pages on the websites of Staatsbosbeheer and Het Zeeuwse Landschap!
Want to read more blogs?
For example, on discovering street art, events in Zeeland's towns and cities, out and about with Zeeland wildlife, or diving into nature. There's something for everyone in Zeeland. Get inspired and make the most of your visit to Zeeland. Our blogs will explain what Zeeland lovers do with their time here. Find out more on our
blog page
!
Still need inspiration?
Having fun with kids in Zeeland