Zierikzee makes a heart throb
This captivating small town is steeped in history, with a good 500 listed buildings. It is deservedly among the Top Ten Dutch 'monumental towns'. Best visited on foot, it's a feast of squares and piazzas, alleyways, urban lanes, ornate façades and harbours with tales for the telling. You'll notice shops and terraces too. A lucky dip for a day, a weekend.
Sitting on the dock of Zierikzee
For centuries, the harbour was a hub for the traders and fisherfolk of Zierikzee. Your visit was lead you inevitably to the quayside: stroll along, pull up a seat on a terrace, find a guide and absorb the wealth of
Museumhaven Zeeland
. Outside, the flat-bottom boats and other historical ships exude their sailors' sagas – and a boat trip awaits you. Come sunset, you'll be a shipping magnate.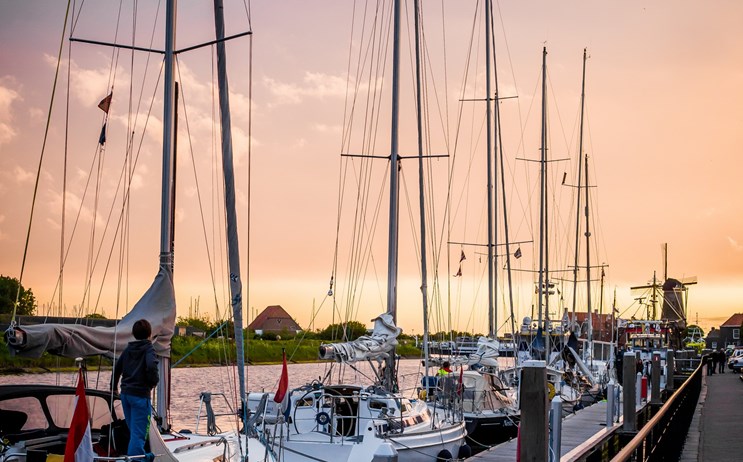 Gateways to history
To be sure, you'll find them imposing, our three harbour gates as you walk through
Nobelpoort
, Noordhavenpoort and Zuidhavenpoort. Topped with their dissuasive towers, they have served the town's defences well, since the 14th century. It is said that one of the Nobelpoort's twin towers was built with a bend inside to accommodate one of the two noble ladies living there being lame. Together, the Noordhaven- and Zuidhaven gates protected the inner harbour – best seen from the bridge between them. The Noordhaven gate probably once had a tower as impressive as that of its southern neighbour, but sadly no more.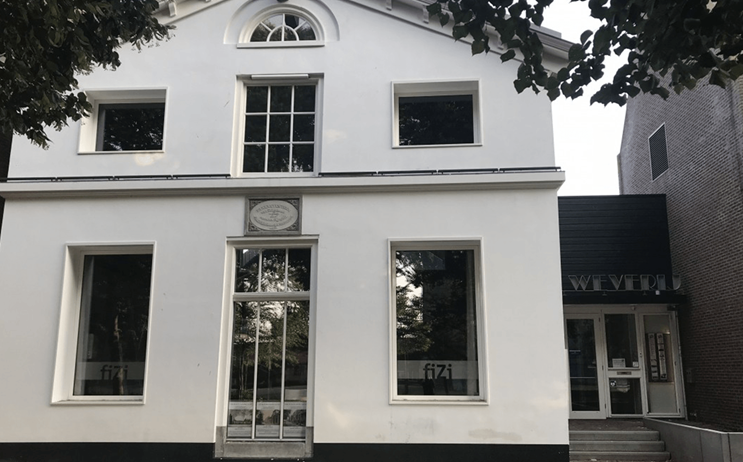 Town hall begat a museum
Vision came early to Zierikzee. In the 16th century, the small council hall was replaced by a larger, more arresting building, with us today and still with its tower topped by a statue of Neptune with his trident. When the town council finally moved to new accommodation (near the Nobelpoort) in 1997, the ancient town hall became the
Stadshuismuseum
. There, the story is told of how Zierikzee evolved as a wealthy maritime hub – exhibits include model ships, old maps, soil samples, silverware, paintings and curios.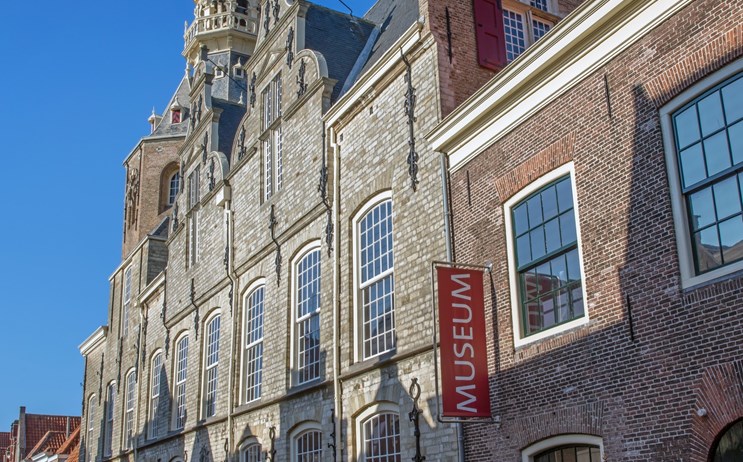 Harbour porpoises, live on air
Our watery mammal neighbours – porpoises – have settled well in the Oosterschelde, happily fishing and raising their offspring. You won't always see them below the surface, listen to their conversations live on the Studio Bruinvis exhibit at the entrance to Zierikzee harbour.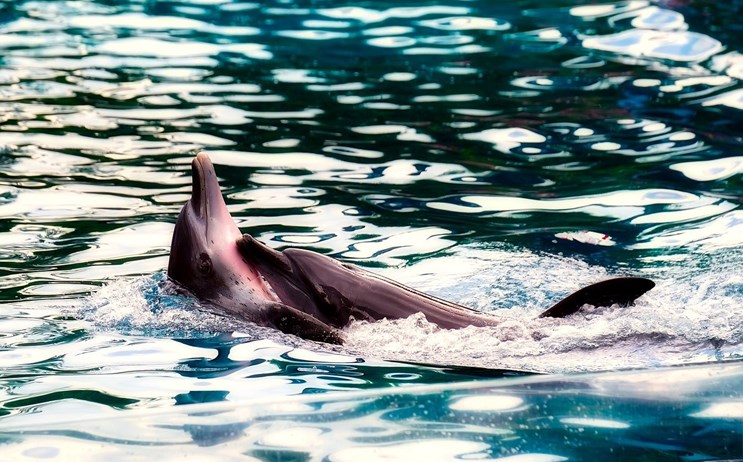 Chubby Tower to its friends
No way, except in a pea-souper of a sea mist, can you miss the Sint Lievens Monstertoren from many miles away. It stands 62 metres above Zierikzee, and so can you, if you climb it. Your reward: an intimate topography of town and region, and the Oosterschelde estuary. The tower was once planned to be 130 metres high. Its weight was seen as a threat to the adjoining Gothic Church, so that was built separately.