What makes Zierikzee so special
Zierikzee is an especially charming town with an illustrious past. That's clearly evident when you wander around the town today. In the old town centre alone, there are over five hundred listed monuments you can marvel at. This rich historical legacy means that Zierikzee is amongst the top 10 of Dutch historic towns. Stroll around its picturesque streets full of splendid houses, admire its old town gates, or take a wander around the harbour and stop awhile at one of the many waterfront bars.
Zierikzee town harbour
For centuries, the harbour has played an important role in Zierikzee's life. The town became prosperous through trade and fishing. When you visit Zierikzee, you simply cannot get away from the harbour. Saunter along the harbour front, enjoy a beer at one of the waterside cafes, or learn something about the port's history in
Museumhaven Zeeland
. There are traditional Zeeland flat-bottomed boats and historic ships on display and an excursion on the water is well worth the effort. Not only will you be able to savour some of Zierikzee's illustrious past, but something of Zeeland's maritime history too.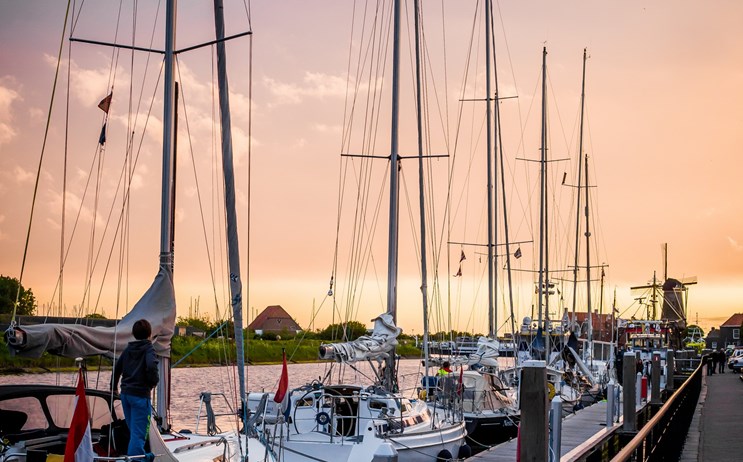 Town gates
Three of the medieval town gates in Zierikzee are particularly well preserved. These three gates,
Nobelpoort
, Noordhavenpoort and Zuidhavenpoort, still offer access to the town. All three of them, with their towers, are imposing in their own right. Dating from the fourteenth century, their history tells a special story. The Nobelpoort, in fact, has two towers. Tradition has it that one of these was designed with a slight kink on the initiative of two noble ladies, one of whom walked with a pronounced limp ... The Noordhavenpoort and Zuidhavenpoort stand guard over the harbour. Between these two gates is a bridge which affords a splendid view across the harbour.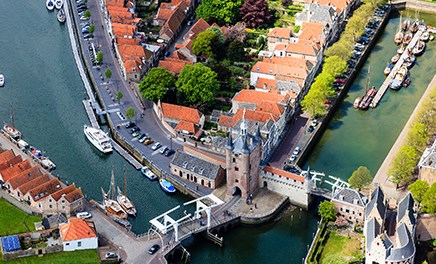 Town hall museum
In the seventeenth century, Zierikzee's small town hall was replaced by a larger and much more imposing structure. Its tower dates from this period. One interesting detail at the top of the tower is a portrayal of Neptune with a trident in gold. Until 1997, council meetings were still held in the town hall. Nowadays the building serves as a local history museum, the
Stadhuismuseum
. The museum tells the story of Zierikzee and its surroundings. Get to know more about the port's illustrious past.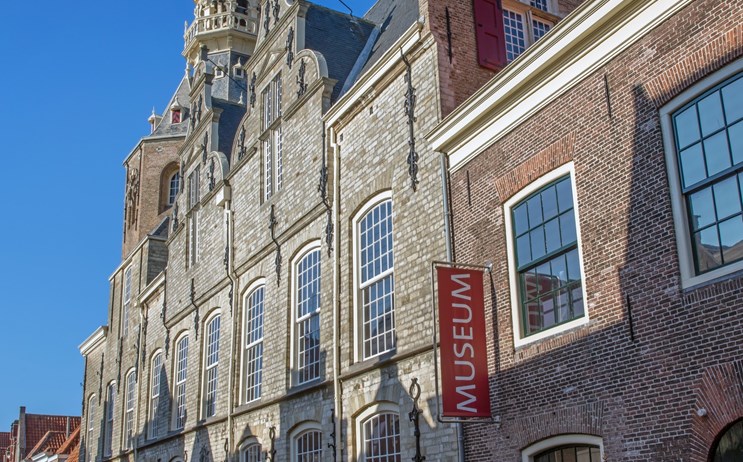 Shopping
For shopping, there are opportunities aplenty in Zierikzee. Shops are small and picturesque, yet lack nothing in diversity. There are miscellaneous well-known high-street stores such as Xenos, O'Moda and HEMA, but lots of smaller outlets too. For example, antique stores, studios which sell hand-made jewellery, and, of course, tourist shops! On Thursday there is a weekly market and during the summer antiques markets take place too. Wander around and browse, snap up a bargain and then enjoy lunch, dinner or refreshments at one of the many pavement cafes.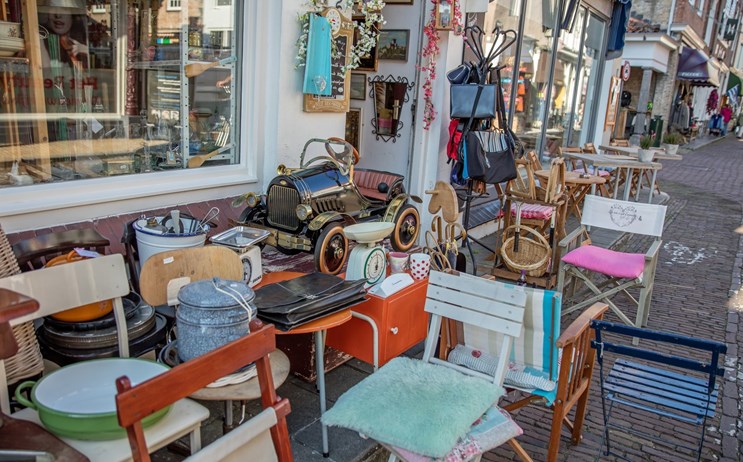 Porpoises
Zierikzee is situated on the Oosterschelde river. A short walk along the sea wall will reward you with magnificent views across the water. If you have a keen eye, you might spot one of many
porpoises
that populate these waters. They hunt fish and raise their young here. You might not always see them from here, but from the breakwater there's a good chance of hearing them. A listening post has been installed here which allows you to hear the animals communicating with each other underwater. Would you prefer to see them as well? Then why not join a dolphin and porpoise safari? There are several cruises which depart from Zierikzee.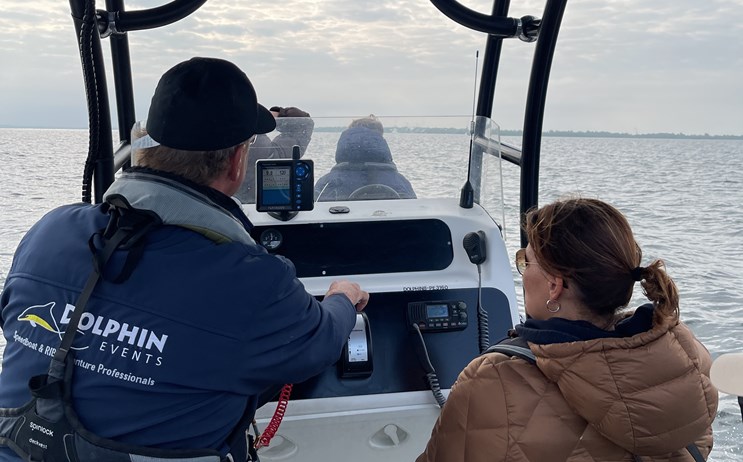 Artistic Zierikzee
One all-pervading characteristic of Zierikzee is its artistic atmosphere. There are many galleries, exhibitions and studios where you can follow creative workshops. Culture occupies a central place in Zierikzee. Visit one of its museums, the
fiZi cinema
or enjoy the magnificent murals on the town square at Plein Montmaertre.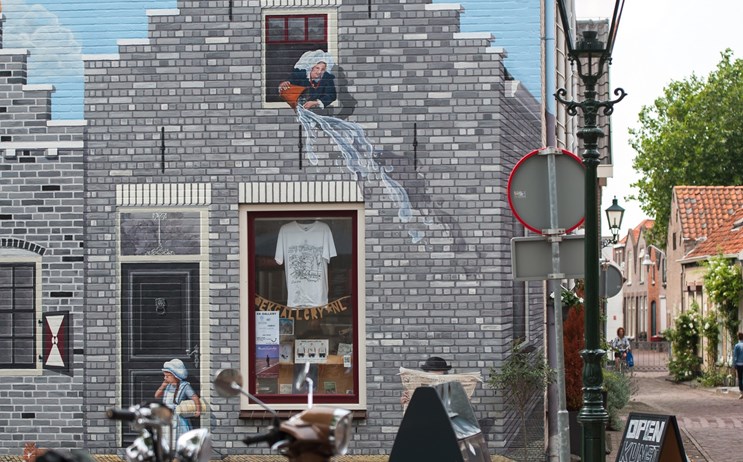 Zierikzee en andere leuke Zeeuwse plaatsen
Meer inspiratie!