Waterskiing and wakeboarding in Zeeland
Best enjoyed in the summer, waterskiing and wakeboarding are natural partners for the vast stretches of water that shape Zeeland. Then the long hours of sun add to the pleasure. People of any age can have fun with either of these water sports. We all start as novices, and the learning curve lets you sink gently back into the water. And then you start again.
Wakeboarding is a recent derivative of waterskiing. It has become very popular in Zeeland. Same principles: a boat pulls you on a rope up in the water, but on a different sort of footing. In waterskiing, you wear two skis. In wakeboarding, a short plank, much like a snowboard. On the underside of the board, there are two fins, at the front and the back. Wakeboarding combines waterskiing, surfing and snowboarding. Triple whammy sensation.

If you don't know whether to choose waterskiing or wakeboarding, it's best to start with the former. Later, you can always graduate to wakeboarding. Once you have absorbed the basics, you can add on more stunts. (It's all about the stunts, ok?)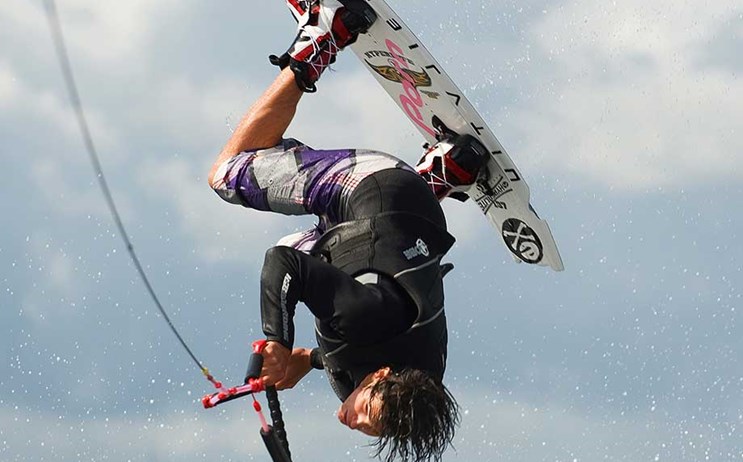 You can go waterskiing and wakeboarding at the
Schotsman water sports centre
in Kamperland. They use an aerial water-ski lift. On calm water, but in the briny sea air. Great fun for young and old, beginners, veterans, on your own or in a group. The surf shop has a wide range of gear. On Noord-Beveland, you can be pulled by a boat, on water skis or on a wakeboard, at the
Wakeboard World Kortgene
centre. It's based in
Camping De Paardenkreek
.
On the other side of the
Veerse Meer
, go wakeboarding at
De Arne water sports
company in Arnemuiden. They have a set-up with two masts and obstacles. Great test! They sell new and second-hard gear, and hire out boards and bindings.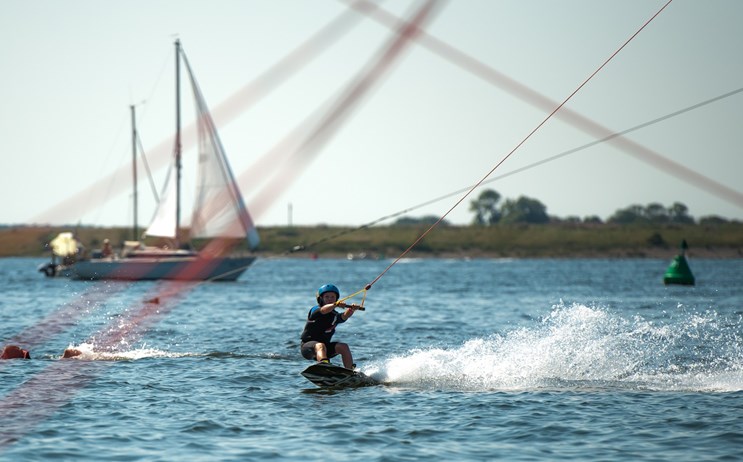 Near the marina of Jachthaven Bruinisse, you can build up your skills in waterskiing and wakeboarding, at ease and in safety. The inner harbour has its own reserved 'lake' area for you to test yourself, out of the wind, and in calm waters. Ready? Then they'll take you out to the open sea.
The professional staff in the province's water sport shops know their stuff, and our water. They can help you out with clear advice and the best gear. Often, gear is available for hire too.