How to enjoy metre-and-a-half Zeeland
Come, be amazed by the contrasts in our natural beauty. Come, stretch out on extensive walks and cycling trails. Come, inland and along 650 kilometres of shoreline – spacious waters always near you. Just how many horizons would you like? Here are our top tips for navigating Zeeland, all the while with social distancing. From Schouwen-Duiveland down to Zeeuws-Vlaanderen, from Walcheren and across to Tholen. And if you ever feel it might be a bit too crowded at once? No worries, in Zeeland there's always 'another side' and more than enough space for you and yours, safely.
Mother Nature, mother of contrasts
A wealth of distinctions, that's nature in Zeeland. Every area has its own special fauna and flora, each a joy to behold, together illuminating the relationship between land and water. The quilt of our nature is sewn together, as it were, by our network of walking and cycling trails. Discover the hidden jewels of Zeeuws nature. One surprise to another.
Surprise yourself: hop on a bike
Cycling in Zeeland takes you along and up and over the cusp of land and water. The variety of routes is richly ample, the surprises abundant in our small-scale landscape, the charm captivating. The bike hub network is laid out for pedallers like you – with drive and ambition. You'll be impressed by the Five-Star
Biking Province
of Zeeland.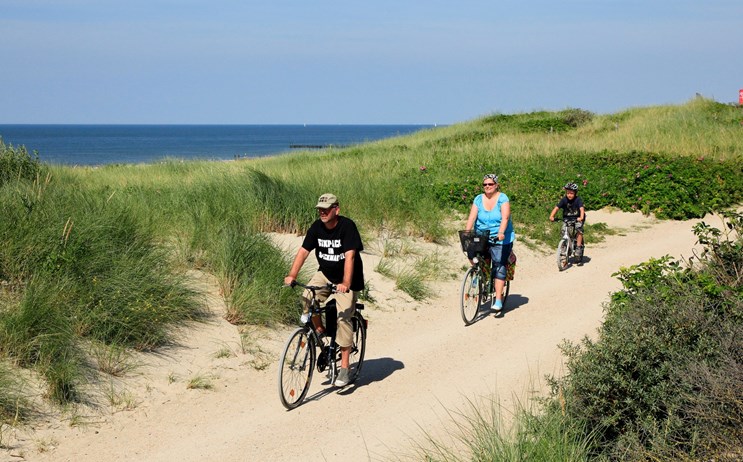 Give those walking shoes an airing
Dozens of signposted trails weave your own magic carpet, along winding country paths – whisper softly to yourself the Dutch 'kronkelende paden'—and through stunning nature areas. There's an untold range of routes: pick your own, from a quick stroll to one further afield. Compose your own route, like a symphony for your leg muscles, or choose
route
. Allegro, adagissimo, andante moderato, whatever. Fabulous airs, the pace is yours – and of the wind!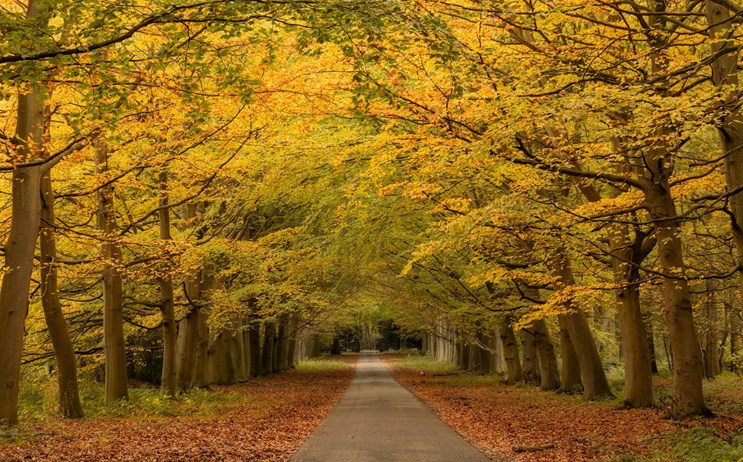 Street talk, street art
Our arts are a palette of expression. From street art to graffiti, from country art to wall painting. With their creations, our Zeeuws artists have added new features to our landscape, our monuments and our imposing coasts. Their remarkable works are there, out in the open air, to behold.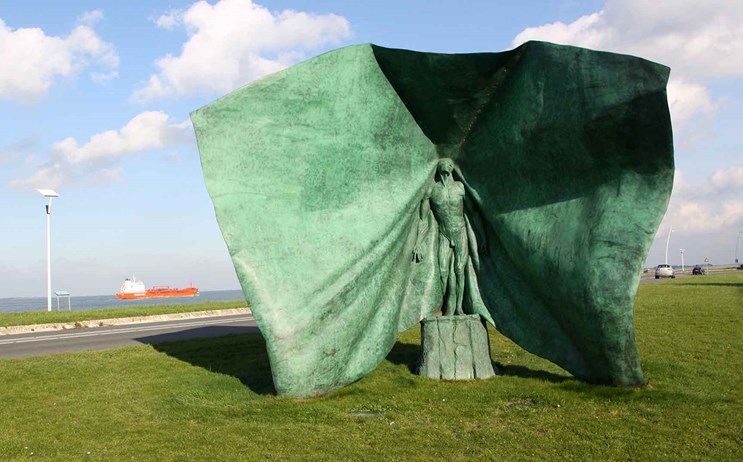 Our landscape, your storyteller
Behind every village, town, monument and listed building (and we have literally thousands), behind our every landscape, lies a story. In each of our traditions are embedded twenty generations of stories. They too, from yesterday to tomorrow, are Zeeland.

In our midst, ring villages, built around the churches of yore. Dotted around our fertile countryside are dozens of historical farmhouses. Most of the timber castles once guarding nobility from invaders, both human and watery, have gone over time. The more solid earth mounds on which they stood still stand, especially in copious numbers in Walcheren. In West Zeeland-Flanders you'll find traces of the State-Spanish Lines which were formidable defences (for some) in the Eighty Years War.

No strenuous discovery trip this. A delightful harvest of history awaits you.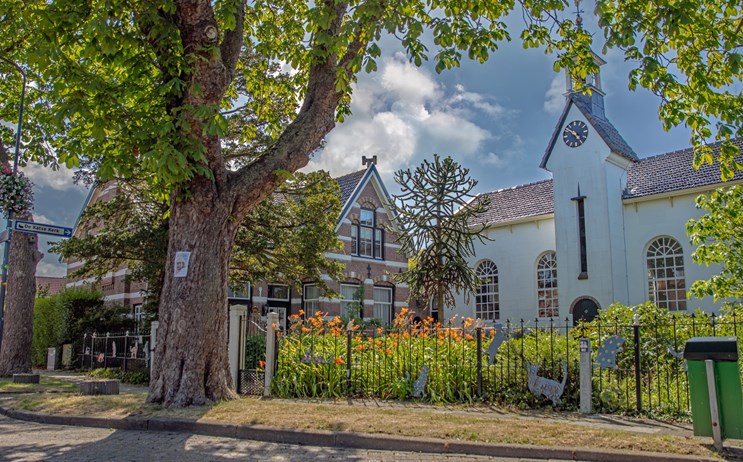 Museums, to visit or visit virtually
Take a trip back in time – and visit today while peering into the future – in one of our
many museums
. A treasure trove for adult fascination, an adventure of discovery
for children
. Each of their websites will update you on opening hours and visitor information.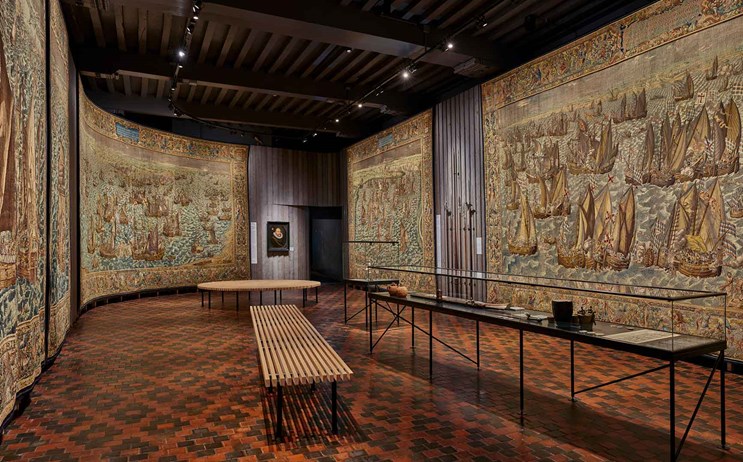 Eating out, eating in
Like good food? Enjoy a fine drink? As you know, Zeeland is made for you, and much of it is 'Made in Zeeland'. Family diners – even real Ma-en-Pa ones – join the ranks of bistros, beach pavilions and our renowned Michelin-starred restaurants. Good grub, fine dining, adept chefs, superb service.
If you'd like to eat 'out' in your holiday home, find a restaurant nearby on
zeelandeet.nl
. Speed Dutch language course: bestellen = order, remember Dutch cuisines close earlier than yours might, and call 'em! If their Dutch online menus are a bit of a mouthful, our Zeeland.com site unlocks most of our culinary secrets (even recipes) - just search the term. Honestly, take a look around locally, perhaps on foot or by bike, and see what takes your fancy. Eet smakelijk.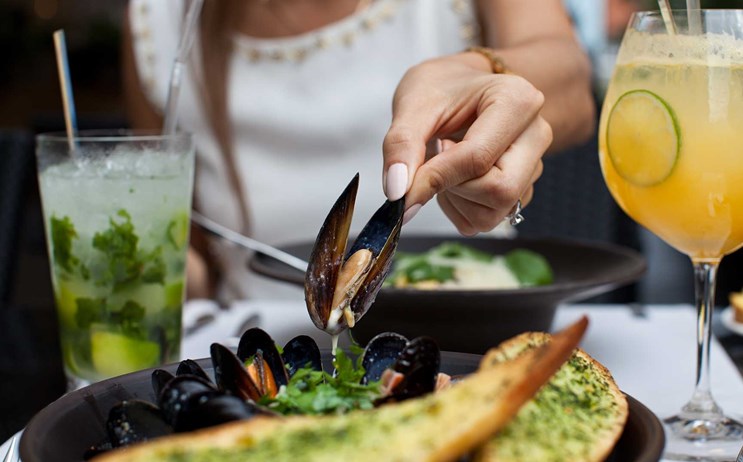 Shop, drop, flop and be happy
Is it time for you to say, oooh (or eeeh), that was a fine shop, my feet are killing me? Many small, independent shops and most chain stores are now open in all our towns. Feel free and safe to visit shops in Zeeland – they apply the rules for us all. Tip: early birds catch the best buy!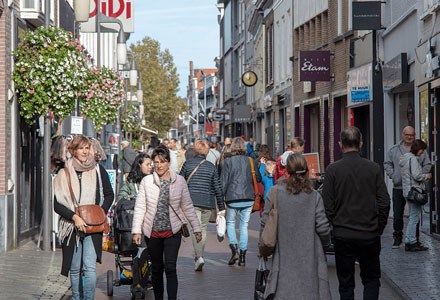 Prefer to visit Zeeland virtually?
Maybe you're not ready to go out much in Zeeland? Maybe the weather is having an off day? Look at our
Tips voor een online bezoek aan Zeeland
: our nature, art, writings, films, music, many museums. More. Every day, we add a new, digital, dimension to what has long appealed to you. Zeeland – Land-on-Sea, land online. Welcome!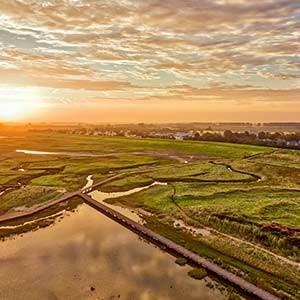 Want to read more blogs?
For example, on discovering street art, events in Zeeland's towns and cities, out and about with Zeeland wildlife, or diving into nature. There's something for everyone in Zeeland. Get inspired and make the most of your visit to Zeeland. Our blogs will explain what Zeeland lovers do with their time here. Find out more on our
blog page
!