Biking with a guide
By Leo Lemsom, bicycle guide on Schouwen-Duiveland
I ride my fair share of kilometres on the island of Schouwen-Duiveland. Either on my racing bike, or my mountain bike, or the fat bike – depending on the route and what seems convenient. I do like to take a spin with a friend over the island on the racing bike. Like through the Plan Tureluur nature area (a tribute to a bird) heading to Zierikzee and past the National Flood Museum, (Watersnoodmuseum), and onwards to Bruinisse. Even further via Brouwershaven and Scharendijke and back home to Renesse. The headwind is headstrong indeed – as is well known in Zeeland.
Part of my package for visitors is guided tours on a fatbike – no more than a mountain bike with extra broad tyres. This features really enhances a ride on an unstable surface like sand or woodland. My own (guided) bike routes kick off at my own Bed & Breakfast in downtown Renesse. As a group, we often go past the Vroonplas lake, created by the sand excavation required for road building after the national flood disaster in 1953.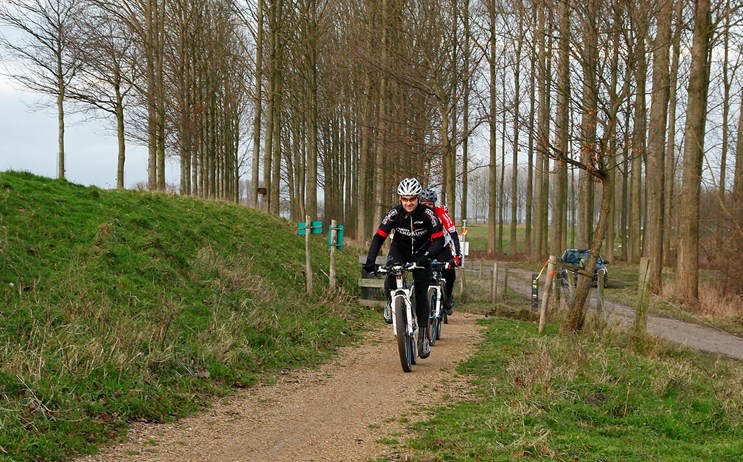 We next head down a dike trail to Burgh-Haamstede, a magnet for tourists on the headland of Schouwen. One view is of the majestic lighthouse vuurtoren Westerlicht, some 50 metres tall. In the Slotbos woods near Haamstede, the 'vleugelbunker', aka 'Walvisbunker' after a whale, is a relic of the Atlantikwal. A strong cyclist can go up it – others can take the stairs. Up ahigh, we can catch breath and rest.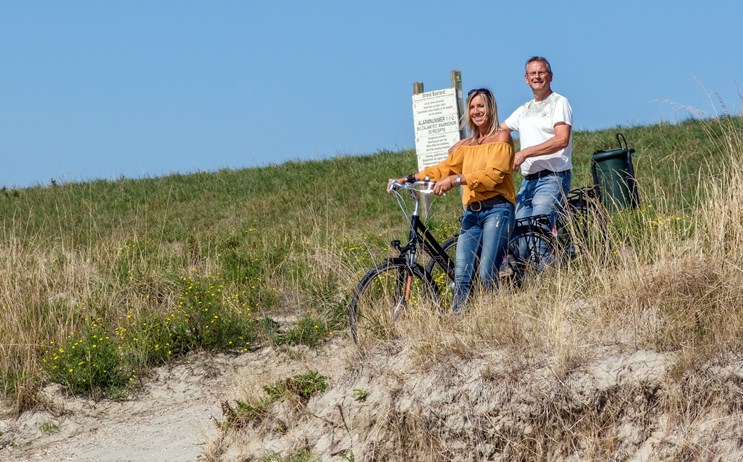 Our route takes us from Westenschouwen to the Oosterscheldekering flood barrier. No doubt – may I say indubitably – the most impressive component of the Delta Works. From here, hub #71 steers us towards Burghsluis. A smashing route alongside the waters of the Oosterschelde estuary. It's my favourite: the delightful inlay wetlands just behind the dikes and their splendid nature. Also important to a cyclist, the wind often offers you a tailwind. Use it!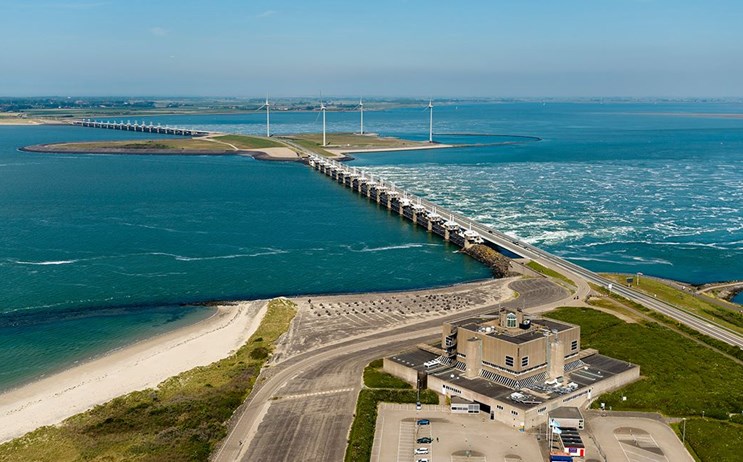 Sea birds love to hunt for shellfish here, so the bike trail is often strewn with mashed-up oyster shells. Over in the harbour, the 'De Onrust' excursion boat awaits you, so you can see the sandbanks and their numerous inhabitants, the seals. Ayonder the Plompe toren tower forms the last visible remains of Koudekerke village, long ago submerged in one of many floods. Well worth a visit.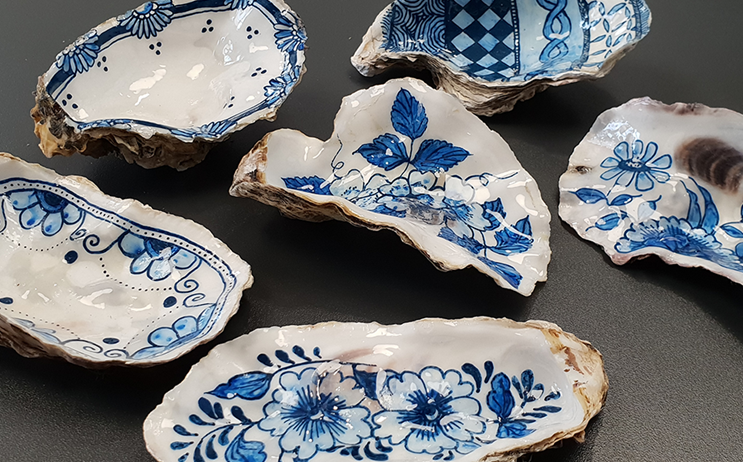 Take – tug yourself! – the wee ferry in the ring village of Noordwelle as a break in your bike ride. Then take the meadows on the way into the village. You'll find the way back to Renesse is shorter. In the distance, the Slot Moermond castle, and the churches of Haamstede – and bit closer – of Renesse. One last spin around the church (now there's a classical Dutch saying) and tired as we are, but fulfilled, we ride home. To be very honest, I just can't get enough of Fietsen op Schouwen-Duiveland.