Zeeland, 5-star biking province
Stellar
cycling
country is Zeeland, wending your way along the water on land. The view embraces the sea, the dikes and other defences. In one eye, the sea-going ships, in the other, the quilt of the Zeeuws hinterland. No wonder it's been awarded the highest rating a province can win for the quality of its cycling: five stars.
The bike-hub system
Build your own network, that's the idea behind the nicely-named
FIKS system
. Each part of it is numbered, in both directions, so just work out the wind direction, choose your numbers and you're away. Wonder what patterns will emerge from 5, 8, 13, 21 or other magic sequences? Up to you!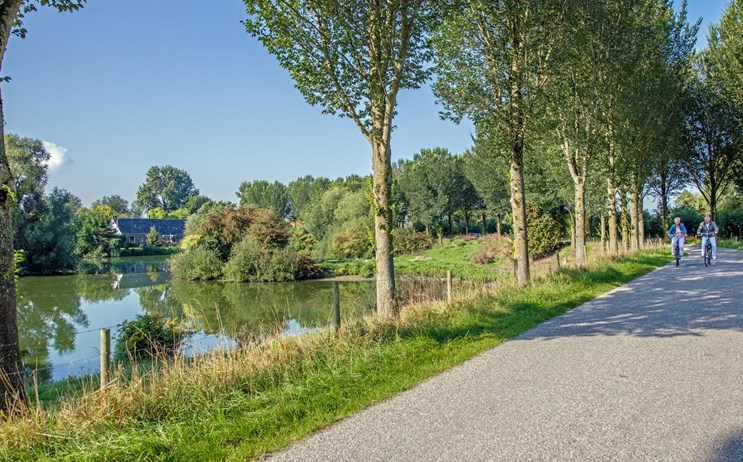 Routenetwerk
The physical 'Routenetwerk' is designed and maintained by the Routebureau of Zeeland. Recently refurbished, it has new name and number boards and new routes. Some display a wind-vane symbol, to help you choose a while on the leeside, or out in the face of the gale or breeze of the day. On your way, to gather breath and new energy check out one of the
Zeeuwse Fietscafés
, service station rest stops for pedalling folk. They're all marked on the network.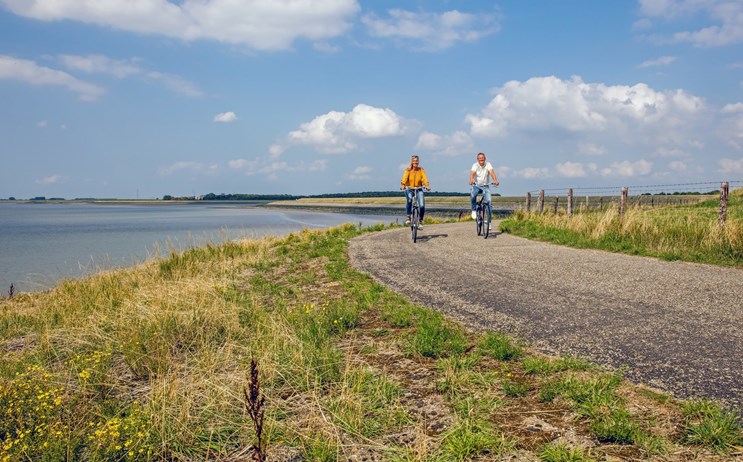 Facilities
A great deal of work – and no small degree of pride – is put into improving the FIKS system. A recent addition has been a contextual board of the area's network at each hub. And extra charging stations are being installed throughout the province to cater for e-bikes. So when you're having a picnic break, you can re-charge your batteries in more ways than one.
Take a look at this
website
and get to know where in Zeeland you can find different facilities.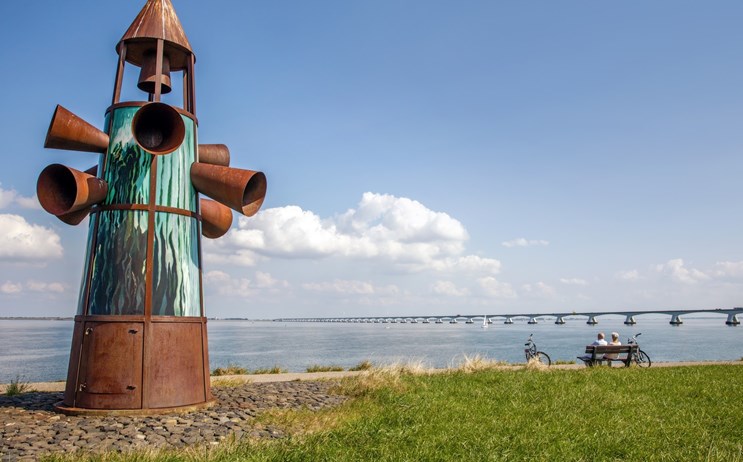 five-star cycling province
In 2019, Zeeland was once again declared a five-star cycling province, as it had been in 2017. The stars are assigned every two years by the Dutch cycling platform ('Fietsplatform'). This is their highest attainable ranking. Quite a destination for us! And what a journey: the quality of our
bike-hub system
, our assiduous attention to its upkeep, the accessibility of information and the distribution and frequency of the
Fietscafés
en route were all mentioned as contributing factors.