Zeeland. Unusual. Nice.
Zeeland is a very surprising place. The location of this part of the Netherlands, its history, its culinary cool, and its contrasting and varied nature make it all incomparable. With its coast of 650 km, characteristic villages, towns of so many listed buildings, briny food and its many-sided nature all inviting you to go and explore, it's just unusual. Nice.
Untypically Dutch. Nice.
Zeeland abounds in nature, and we're shaped by the water, and we shape it. Every day nature takes on another look. From the extensive protected polders, to the ancient woods, the tallest dunes and the country's largest Nationaal Park. All this moist, wet, dry, briny and sweet nature has one thing in common: it's all accessible. For bikers, walkers, water sport lovers and horse riders. Check out the Zeeuwse routes and their surprises. Discover the nicest, most peaceful parts of the province. Examine our loveliest walking trails, and these top biking routes (hier onze beste fietsroutes).
Historical. Nice.
Ever since way back when in the days of the Dutch East India Company, Zeeland has had a name for trading and commercial activity. Diligent hard work, from fishing to agriculture. We are none the worse for that, as you'll see in the inner parts of the 'monumental' Zeeuwse towns. They're referred to as 'monumentale steden' (typically bestowed with listed properties) with splendid historical buildings. Some mansions have gold-plated facades, the city walls of Hulst are a delight and Middelburg has 1,100 listed buildings. In brief, every town in Zeeland has its charms. Take the case of Vlissingen which definitely wears its own pride and rawness on its sleeve. In Domburg, the wind is just artistic and the famous Zeeuwse light astounding. Another side of the coin is shopping, best done in Goes, our walhalla of fashion.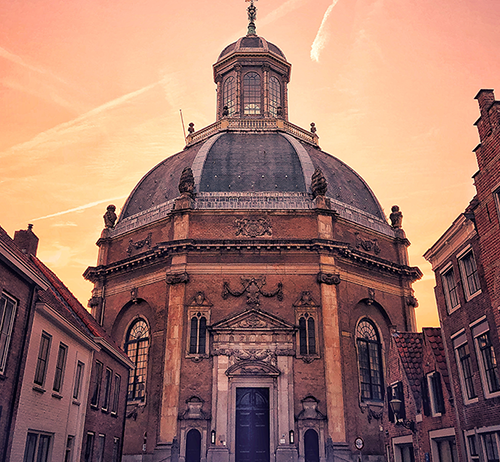 Plentiful. Nice.
The dishes of Zeeland are renowned as briny delights. Like mussels, oysters, shrimps, Oosterschelde lobster and seaweed. Fresh from the sea, straight to your plate. And our chefs know how to conjure up some pure products from the rich Zeeuwse soil. From glasswort (sea aster) to the fresh sweet apples and berries of Zuid-Beveland. Fancy a culinary surprise? We have no fewer than eight Michelin-starred restaurants sterrenrestaurants here. Or try your hand? Some souvenirs for home maybe? Check out these local Zeeuwse products.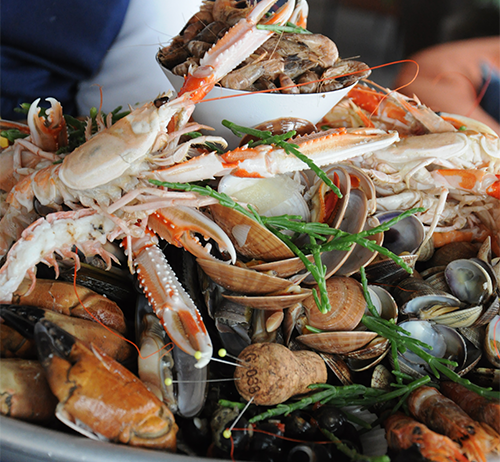 Unimaginable. Nice.
The rich history of Zeeland keeps coming back – in the landscape and in its monuments. And in its traditions, events and remarkable popular legends. In our many museums, ranging in scope from modem art to Zeeuwse history. Pay a respectful visit to the impressive National Flood Museum, the Watersnoodmuseum or, in another mindset, the one and only Sjakie's chocolade museum!

For decades Zeeland has been an inspiration for artists, and you'll see art and culture all around. Splendid outdoor murals, moving exhibits indoors in museums. Or picturesque streetfuls of art galleries. Many a surprise lies in store for you.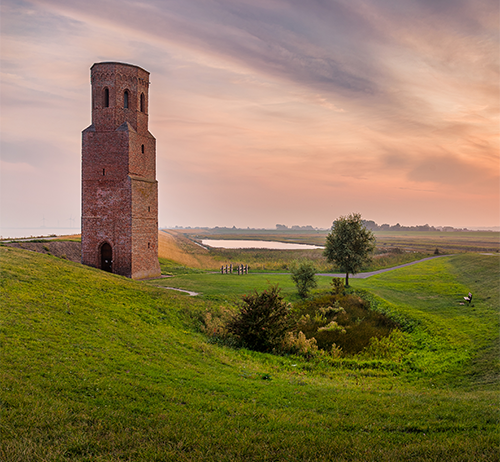 Beach yourself. Nice.
At a mere 650 kilometres in length, the coast of Zeeland is just 10 times longer than the Belgian. It's no surprise that so many beach and water lovers come here – you'll always find a beach. The broad and the widely-known, the hidden and intimate coves. Find out here why Zeeuwse beaches are among the nicest and cleanest in the Netherlands.
Sun not shining today? Then it's the perfect time to check out the beach and the dunes. Go out on your mountain bike, or take a horse ride, try some water sport or visit het Klimbos in Westerschouwen for clambering champions!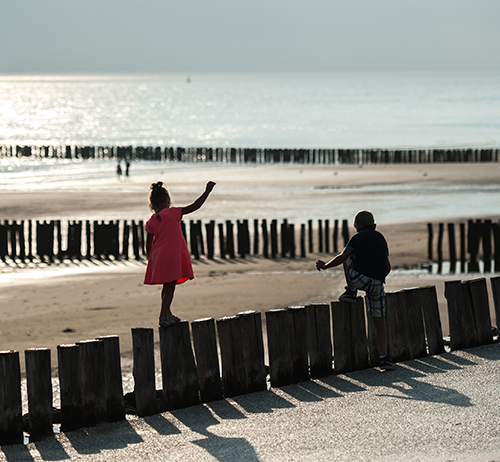 No kidding. Nice.
You can, as it were, take your hat off here, no one will bother you. Just the wind, the sky, the sun and the water will challenge you. Zeeland is one of the most water-rich areas of Europe, so do come sporting in, on and around the water. Fanatic water sporters have their own spot and practice their kite-surfing, golf-surfing, wind-surfing, sailing and diving! When the wind is up, you'll probably have a super surfing session at the Brouwersdam!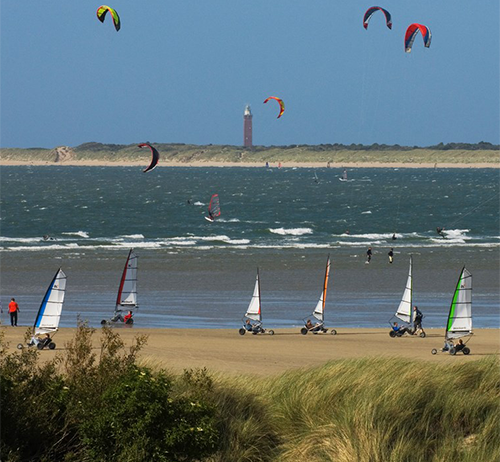 Both sides now. All sides. Nice.
Zeeland is a realm of islands. Really. And always has been. In days gone by, we had many more of them. But in time they have drowned, or joined up with other islands. Today, Zeeland has more water than land. With lengthy bays and estuaries, and wee creeks and waterways. Hence Zeeland is a country of "the other side" ('overkanten'), a favourite national expression. We'll always spot a piece of land afar which catches our interest. The other side. Impressive. Infinite. All sides now. Nice.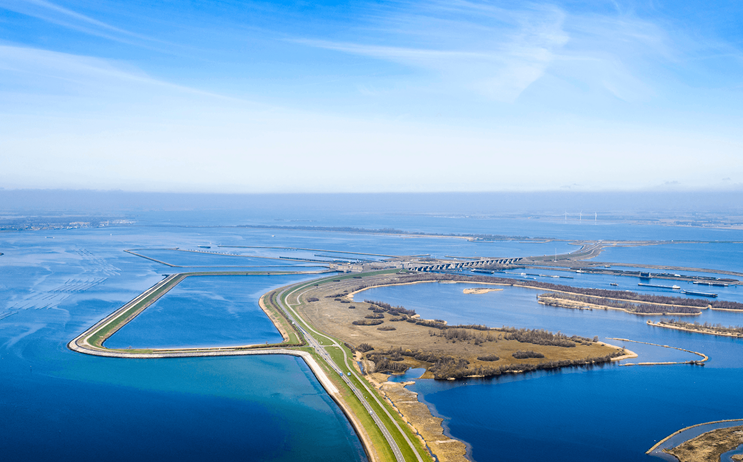 You're a fan now?
Discover more about Zeeland