Sporty Zeeland
A whole day out in the sea air of Zeeland – now, that'll do you good! Running, horse riding, kiting, biking, walking, golfing – you name it! So you sporty types can let yourselves go. Wherever you are, the sea is at hand. Like, grab your kite and head for the beach. Or take in the wonderful world of the underwater. Why, in Scharendijke you can dive among the shipwrecks. Adventure is Zeeland, Zeeland is adventure – and nature awaits you!
Mountain biking and cycling
Whether you're a regular cyclist or a mountain biker, there are special routes for you. Many bike routes go well together with a crossing on a bike ferry, letting you taste several islands at once. And some mountain bike routes are unpaved so they're super muddy too! Racers, in turn, can pedal away to their heart's content on the Zeeuwse Wind Route crossing the Delta Works.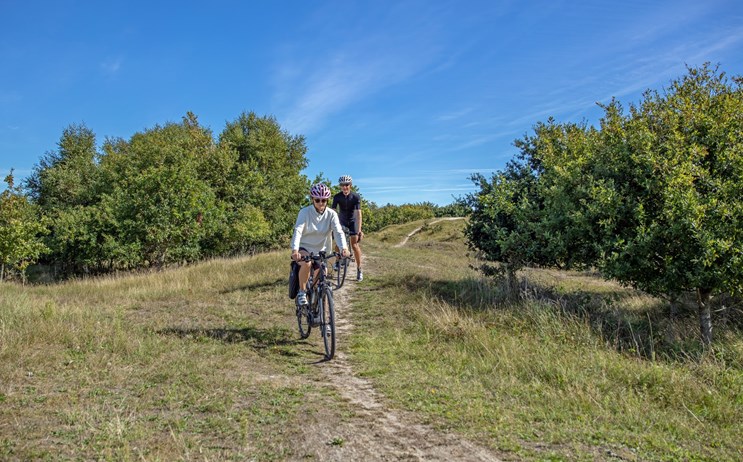 Walking
Basically, the whole province is endowed with a walking route network, which you can customise yourself, according to your desired route and distance. You make your choice, walking past vast expanses of farmland, or nature areas. As well as 'doing' towns, villages and wetlands.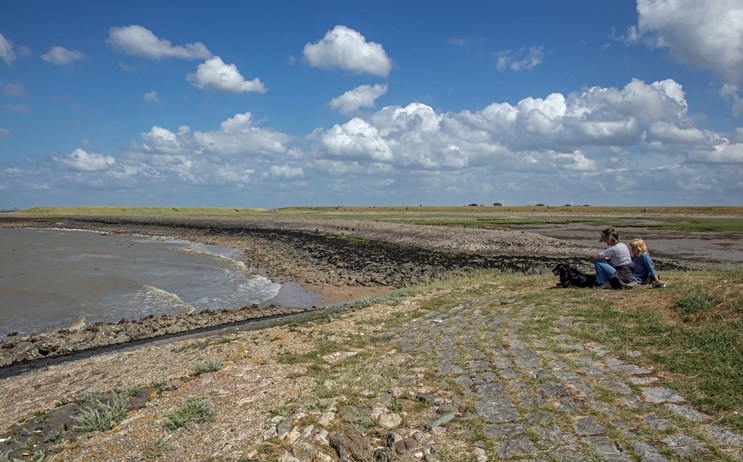 Horse riding
Horseback is a way to get to know the islands and beaches of Zeeland. First wash those hooves in the sea, and then gallop, splashing, through the waves. Inland, you'll find marked horse trails. And if you came without your horse or pony, no worries. There's always a stable nearby where you can hire one.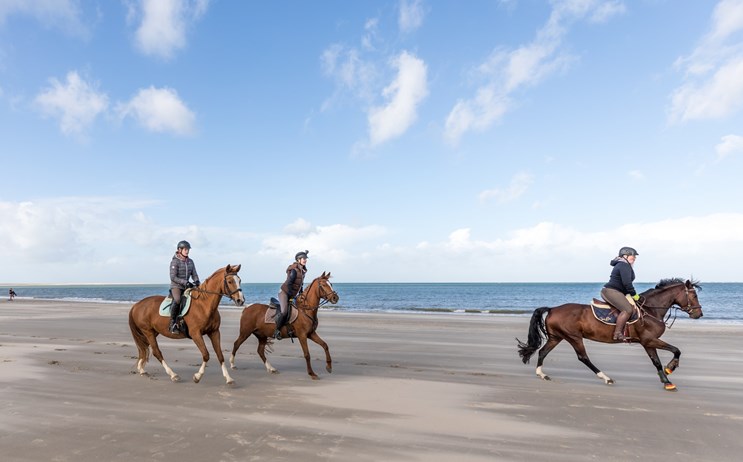 Water sport
In Zeeland you'll always find a beach where the wind will help you indulge in water sport. Whether you want to go sailing, or go out on a water ski,or do some water jumping or even wake boarding, the world is your oyster. All along the coast there are surf schools where you can learn surfing or kiting. So, sail around the islands in the Veerse Meer lake or head out into the open North Sea . In a land-on-sea like Zeeland, the choice is yours.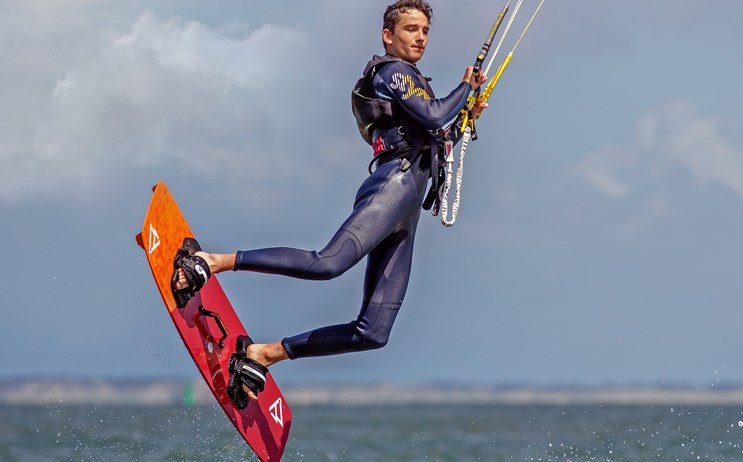 The world under water
The unique nature of life in the underwater world truly comes into being in the Nationaal Park de Oosterschelde and the Grevelingen lake. Brittle stars, sepia (cuttlefish), mussels, shrimps, oysters, anemones, crabs and lobsters. These starring acts, in turn, attract larger water creatures – seals, porpoises and even flamingos.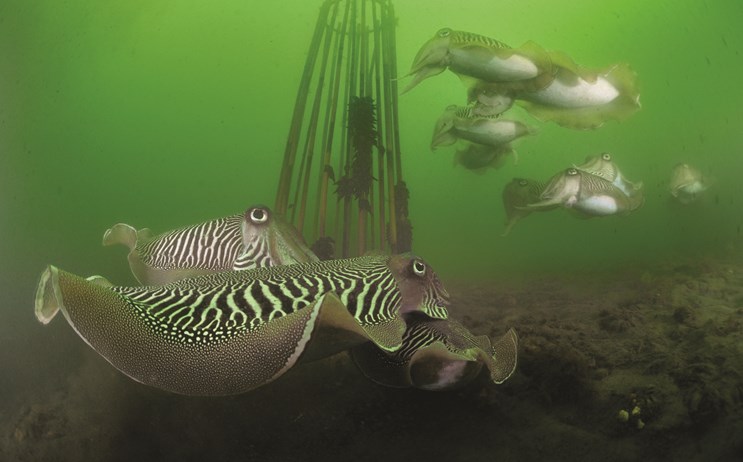 Paraflying, Deltaflying
The tallest dunes in the Netherlands are at Zoutelande. And these dudes are just perfect for paraflying. At the Vossehol beach access point (#10), there's an official place where you can parafly – if you have a KNVvL brevet 2 licence).

Flying times:
From 1 September to 15 June, by daylight
15 June to 31 August after 18:00 to sunset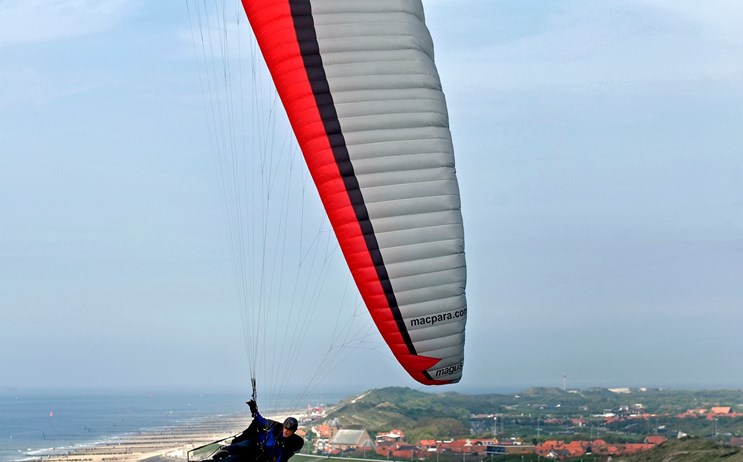 Golf
Great place to place an uncrowded flat golf course, that's Zeeland with its wide open spaces. Here you'll find driving ranges and courses all across the province. Domburg is home to the country's only 'links' course. Right in the middle of dunes, view out over the sea. Fore!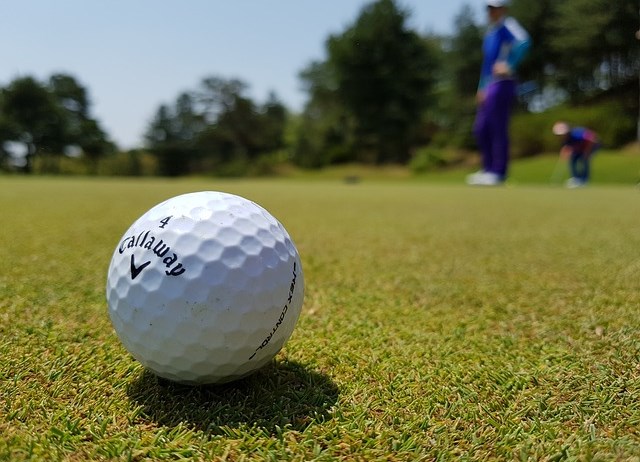 Hard to choose?
Inspiration!